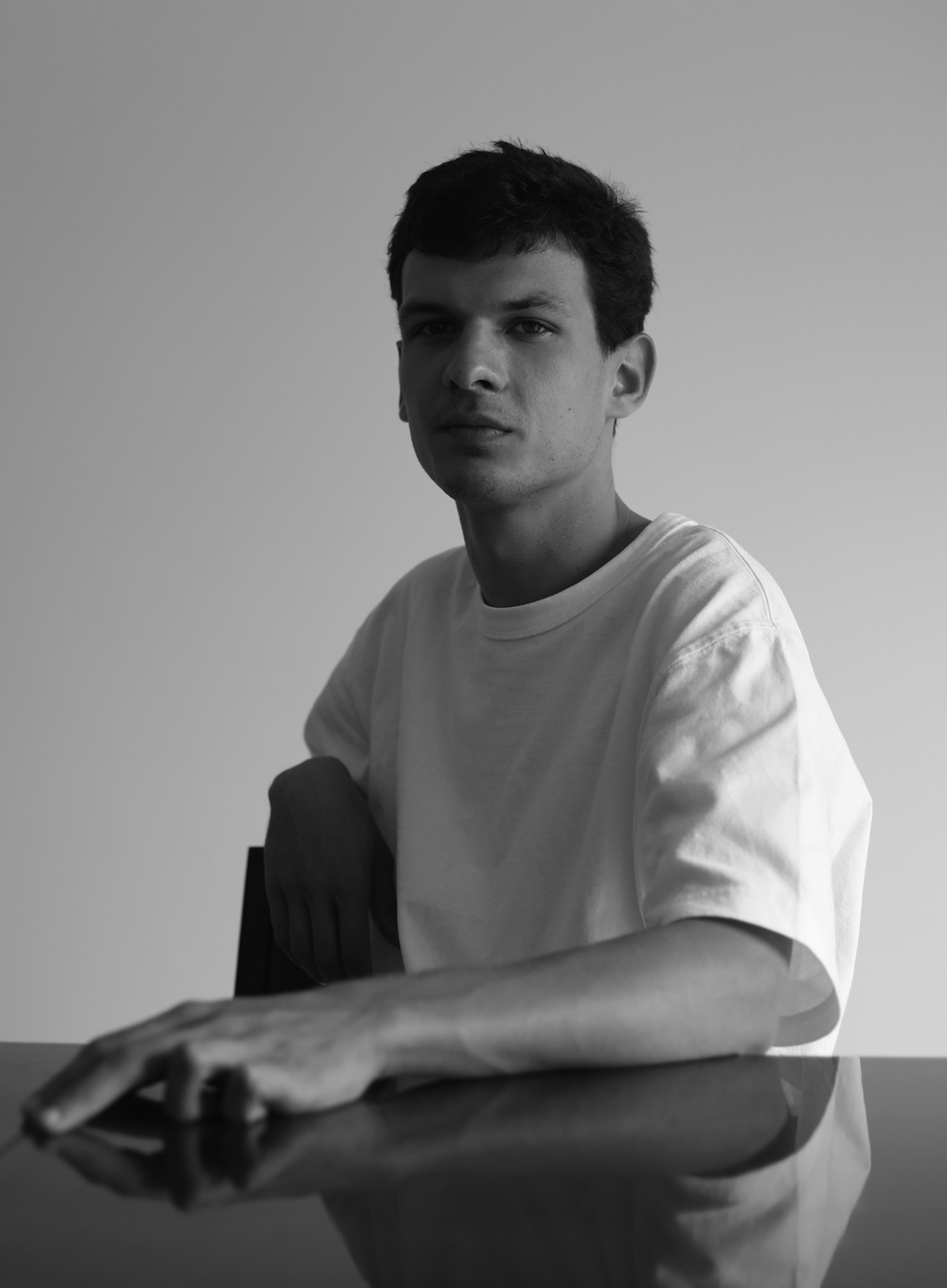 João Januário (Santarém, 1995) has a degree in Technical Fashion Design from Escola de Moda de Lisboa, and established his first contacts in the industry under Reality Studio and Litoral ateliers.
2016 and 2017 mark the international experience at Études (Paris) and CMMN SWDN (London). Back in Portugal, he joined Alexandra Moura's studio, and later in 2018, Marques' Almeida as a Garment Technologist.
Today he works in multiple projects connected to the fashion industry and as well on his collaborative project, FORA DE JOGO.