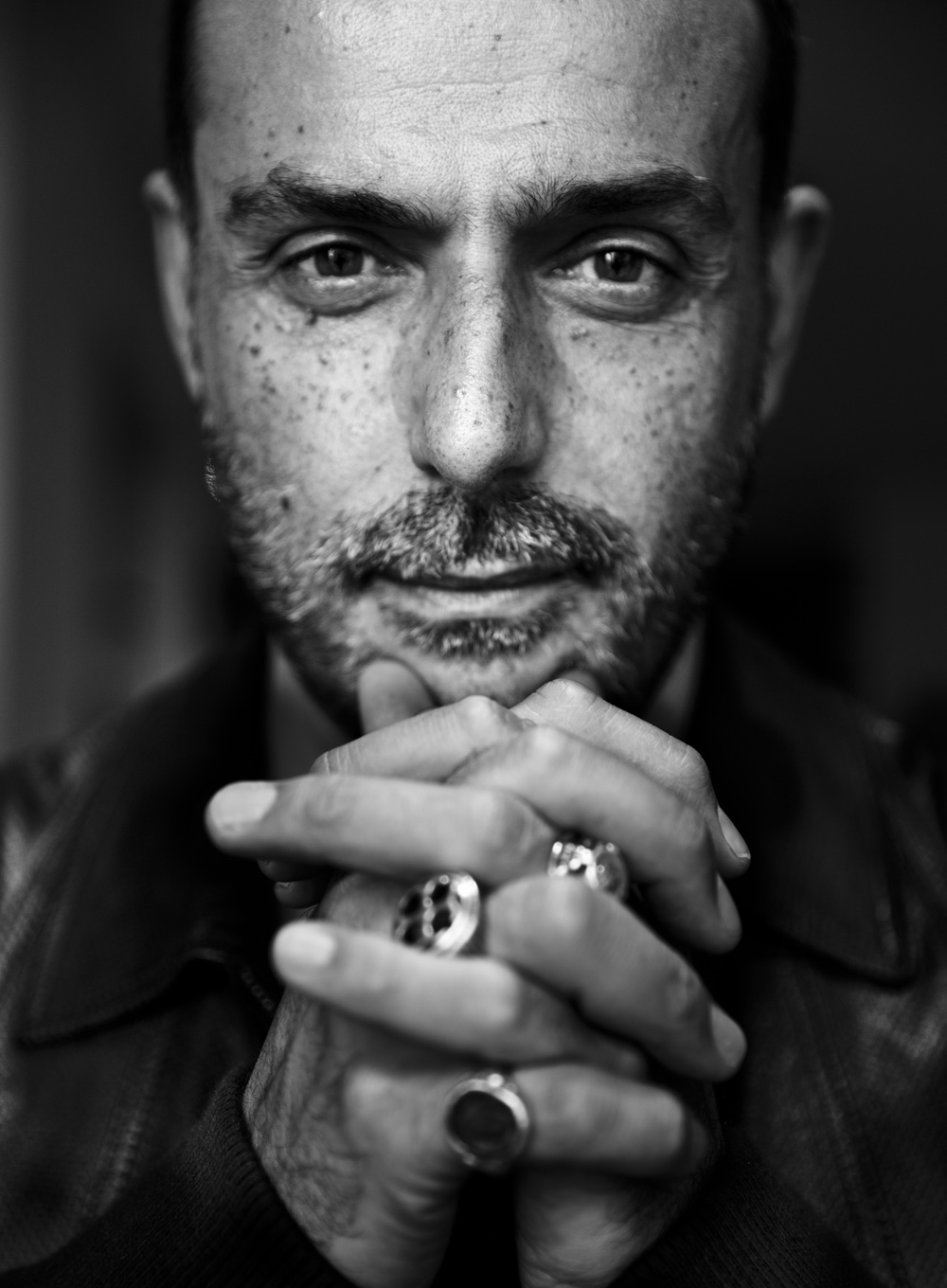 Nuno Gama graduated in Fashion Design by Citex, in Porto, in 1991. He began his collaboration with the textile industry very early on and began selling his collections in selected stores in Lisbon and Porto. In 1993, he launched his eponymous brand and started the seasonal presentations at ModaLisboa – Lisbon Fashion Week. Since then, he has represented Portugal in several fashion weeks, exhibitions and international fashion events and has been awarded several awards, among which the title of Commander of the Order of Infante D. Henrique.
In 1999, he began his work as coordinator of the Maconde Group's Man collection. In 2005, he launched the "Gama de Casa" at ModaLisboa and started his collaboration with Pinho Vieira brand. In 2008, Nuno Gama opened his Store & Atelier, in Porto. In February 2012, he moved his company to Lisbon.
In March 2016, in the context of ModaLisboa, he presented the autobiographical film "50's Nuno Gama" at the CCB – Centro Cultural de Belém. In 2017, he launched, with BMW Portugal, two MINI Clubmans, with fully customized interiors and suitable for two different styles: one more traditional (MINI Clubman Gentleman) and other more sporty (MINI Clubman Sport).
In June 2021, he opened the Maison Nuno Gama in Praça da Ilha do Faial, in Lisbon, where he creates and sells his collections. Nuno Gama often collaborates in the creation of wardrobes for movies, dance and theatre shows and develops uniforms for various companies, such as Carris and Carris Metropolitana.
CONTACTS
Praça Ilha do Faial, 5
1000-168 Lisboa
STOCKISTS
Maison Nuno Gama
Praça Ilha do Faial, 5
1000-168 Lisboa
Tel: +351 925 532 516