With the purpose of showing the best practices and the environmental and ethical urgencies in the fashion industry, Associação ModaLisboa has been instituting values and principles of sustainable development in all stages and planning parameters of Lisboa Fashion Week. Use of renewable, recyclable and biodegradable materials and products; avoid plastic and synthetic and chemical products; investment in smart design; reuse and recovery of furniture and products from previous editions to achieve waste reduction and avoid overproduction are just some of the practices adopted. ModaLisboa also seeks to sensitize partners, suppliers, staff and all stakeholders that make the event happen for the adoption of good practices, in order to continue to evolve sustainably.
Since 2017, ModaLisboa has been promoting several events to a fairer, safer and more transparent fashion industry, such as the Global Fashion Exchange Lisboa, held during the 48th edition of Lisboa Fashion Week, which integrated various activities such as workshops, networking events, art installations and a Swap Market, where the public had the opportunity to exchange garments they no longer use, renewing their wardrobe at no cost, with a sustainable attitude and avoiding garment waste.
Sustainability is also a recurring theme of Fast Talks. In each edition, we invite several fashion professionals and companies – such as BCSD (Business Council for Sustainable Development), Calvelex, Inovafil, Tintex, Scoop and Valerius – to talk about their mission and the activities and innovations they have been implementing to respond to environmental and ethical urgencies in our industry. The public thus has the opportunity to enrich their knowledge and to contact various key players who are changing the course of Fashion for the better.

PARTNERSHIP WITH SUSTAINABLE BRAND PLATFORM
The Sustainable Brand Platform (SBP) is a digital platform that allows emerging and independent brands to evaluate their sustainability performance through blockchain technology. SBP determines the commitment and results of each brand in terms of sustainability and social responsibility, examining all phases of the value chain using its own algorithm, but not only. This project also guarantees the next phase: communicating these independent designers to consumers and buyers, as well as creating a networking between creatives and suppliers of ethical raw materials.
Awaytomars, Béhen, Constança Entrudo, Duarte and Kolovrat are the designers of ModaLisboa who inaugurated this partnership. When the Fashion system continues to suffer with the pandemic, and in which digital is reformulated as the main stage for all brands, ModaLisboa considers it essential to reinforce its partners network. For the designers and all the professionals that make up the Fashion, cultural and creative panorama, it is necessary to strengthen the community and open it to the world. Even at a distance.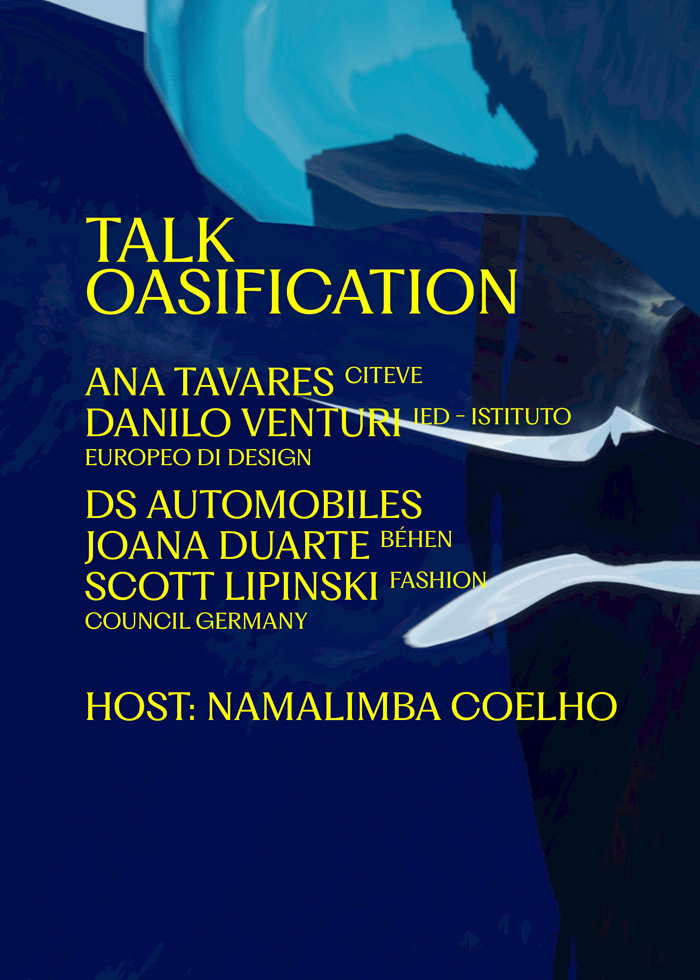 OASIFICATION
MODALISBOA OASIS | OCTOBER 2022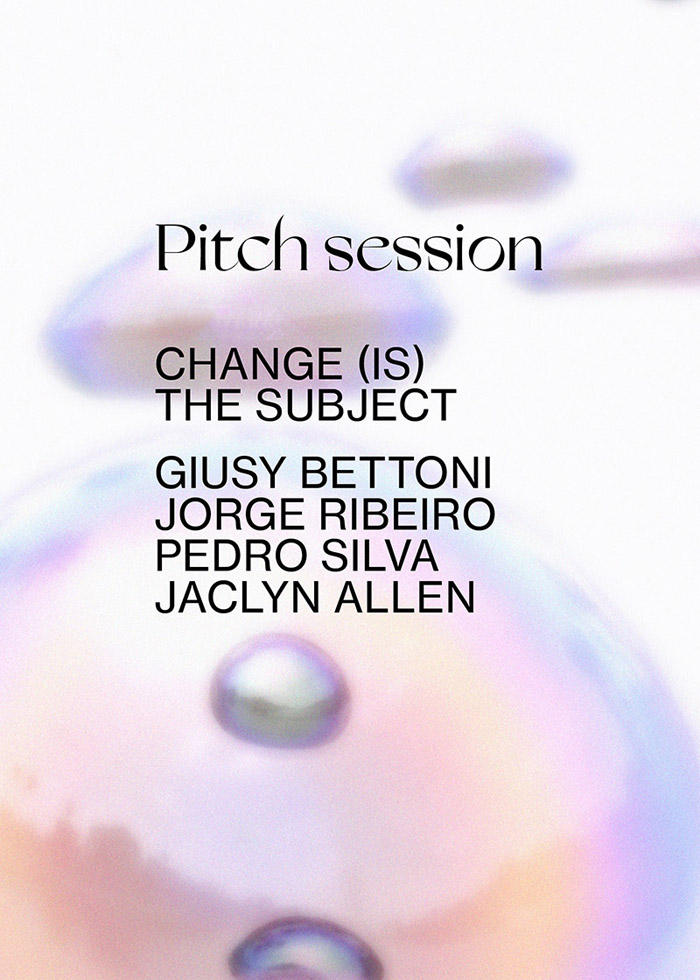 CHANGE (IS) THE SUBJECT
MODALISBOA METAPHYSICAL | MARCH 2022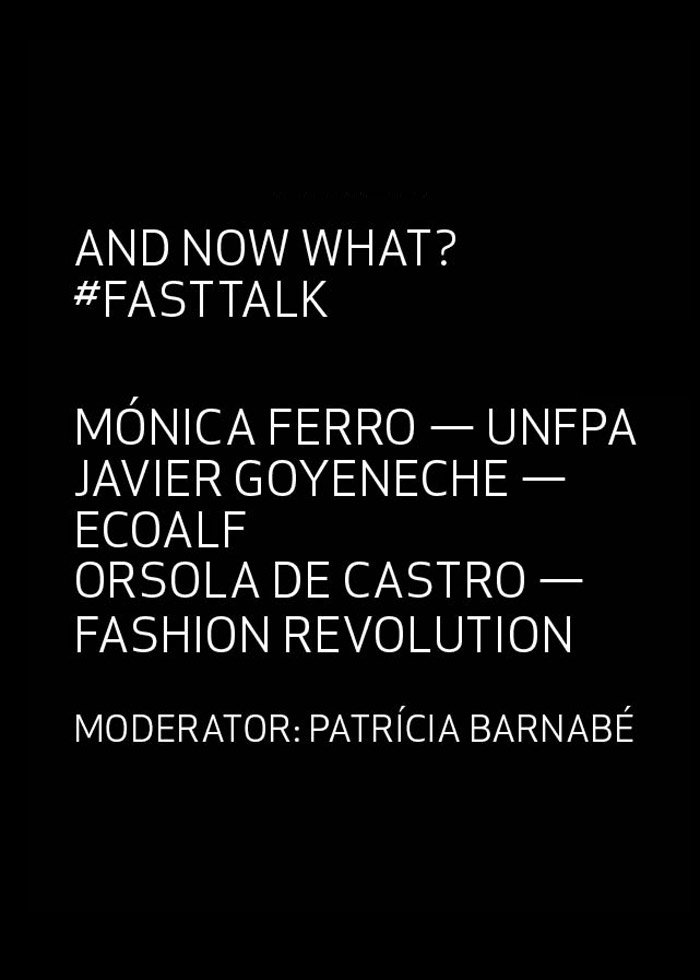 #FASTTALK | AND NOW WHAT?
MODALISBOA AND NOW WHAT? | OCTOBER 2021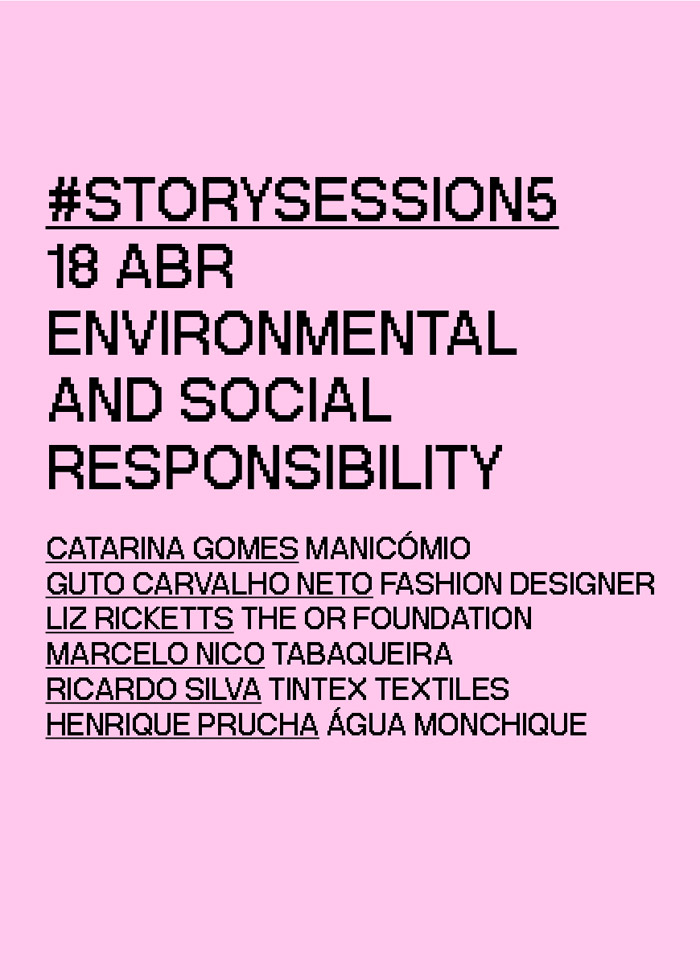 #STORYSESSION5
MODALISBOA COMUNIDADE | APRIL 2021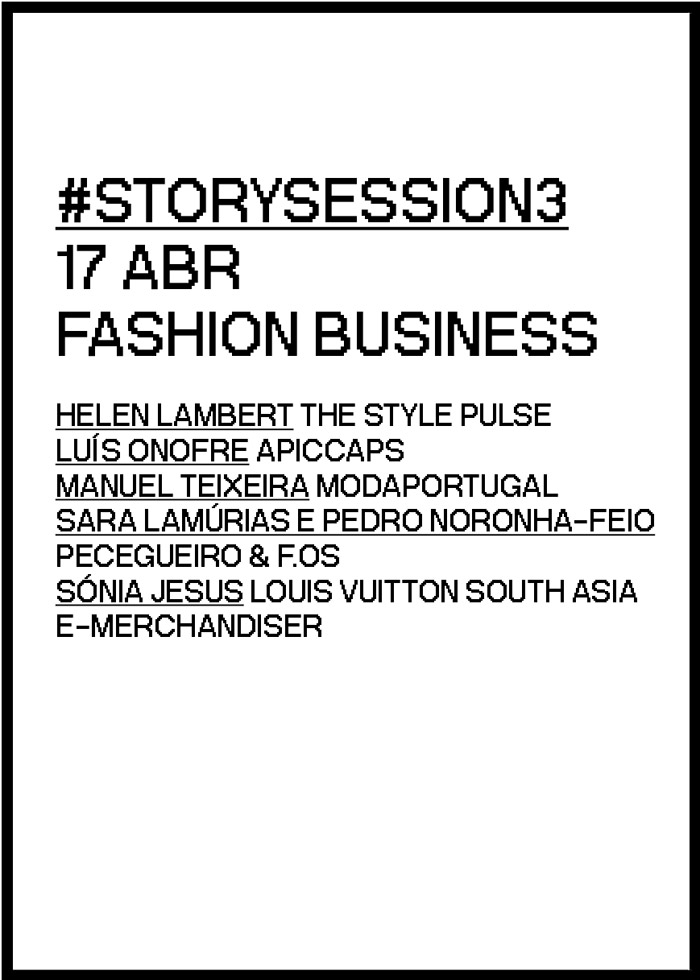 #STORYSESSION3
MODALISBOA COMUNIDADE | APRIL 2021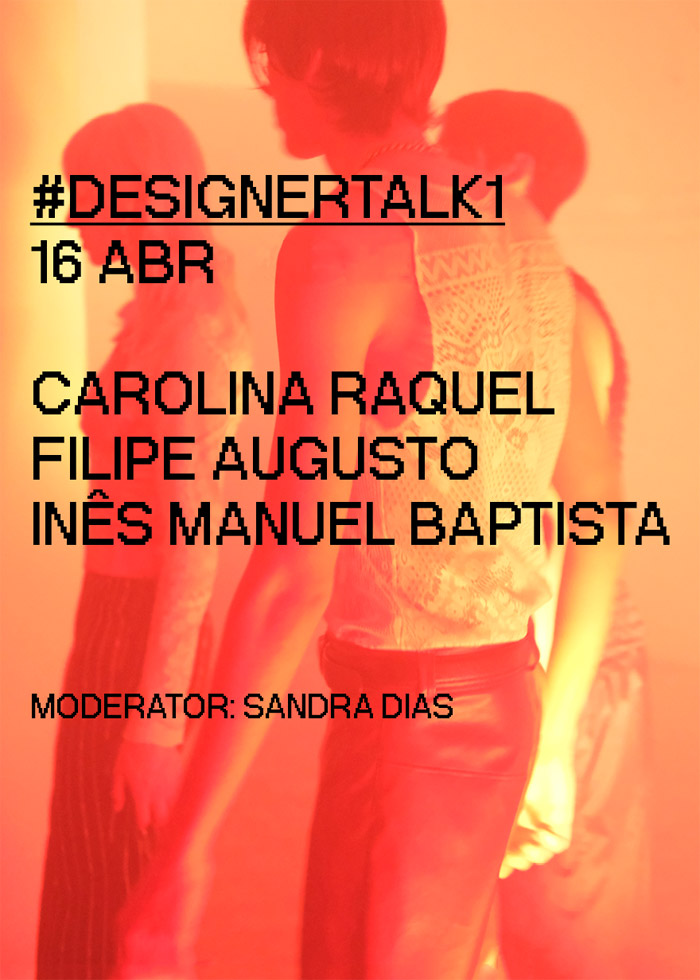 #DESIGNERTALK1
MODALISBOA COMUNIDADE | APRIL 2021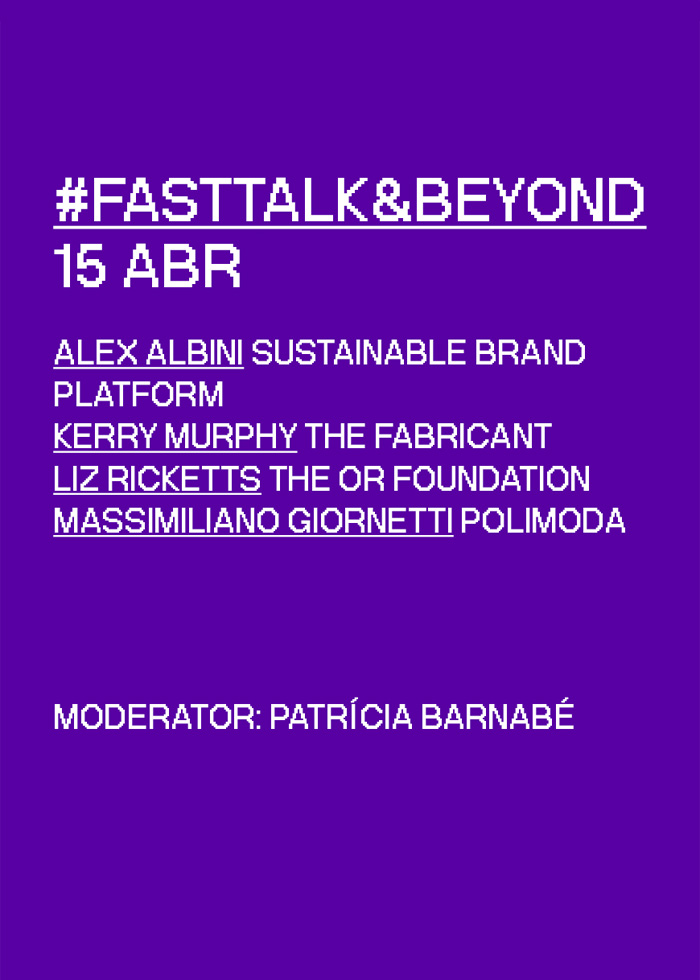 #FASTTALK&BEYOND
MODALISBOA COMUNIDADE | APRIL 2021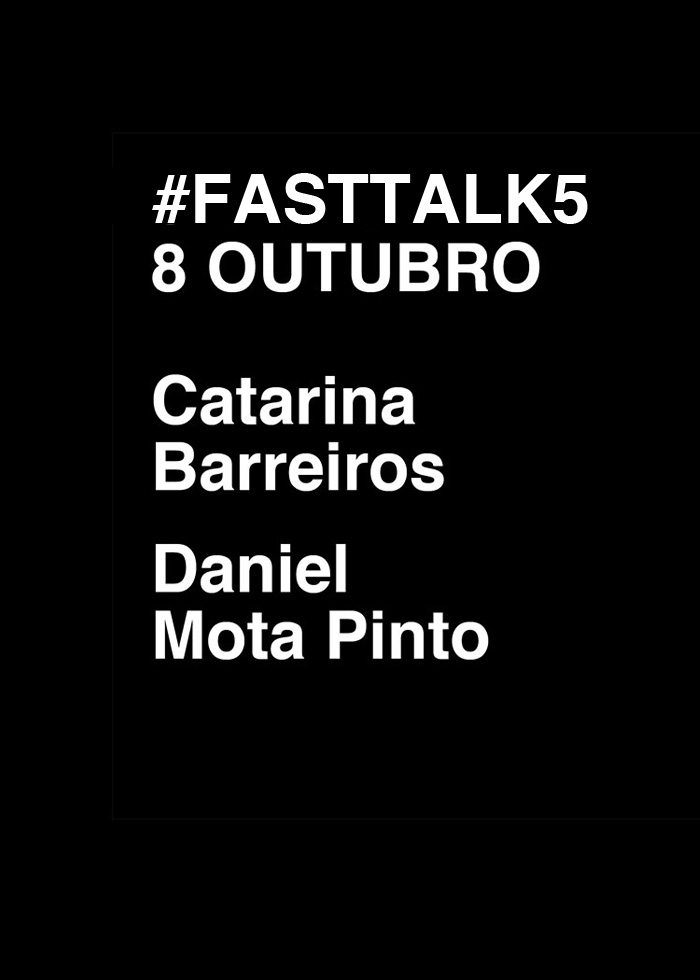 #FASTTALK5
MODALISBOA MAIS | OCTOBER 2020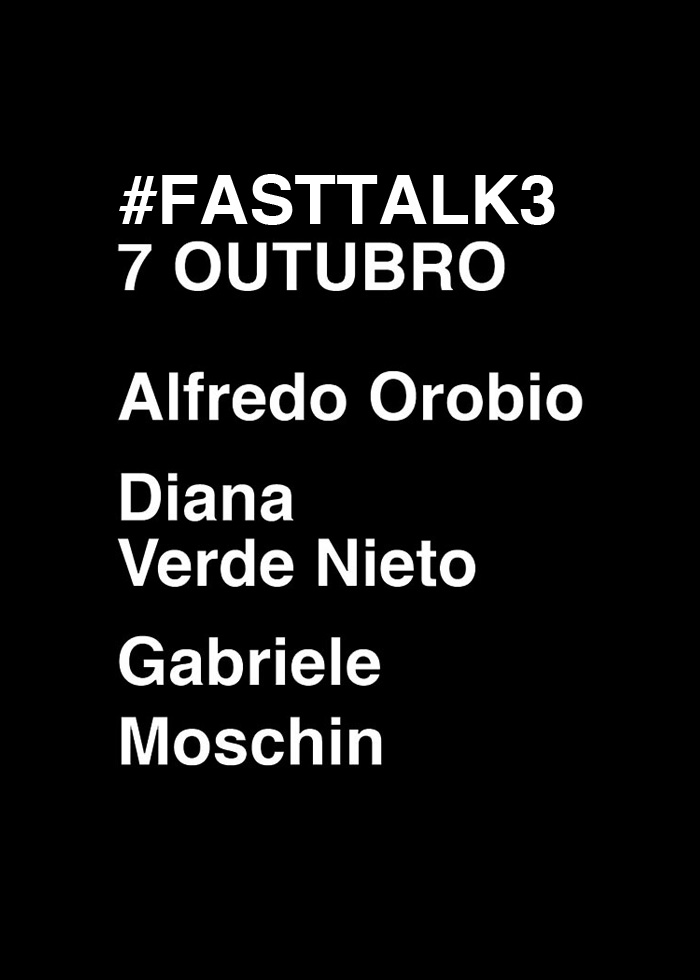 #FASTTALK3
MODALISBOA MAIS | OCTOBER 2020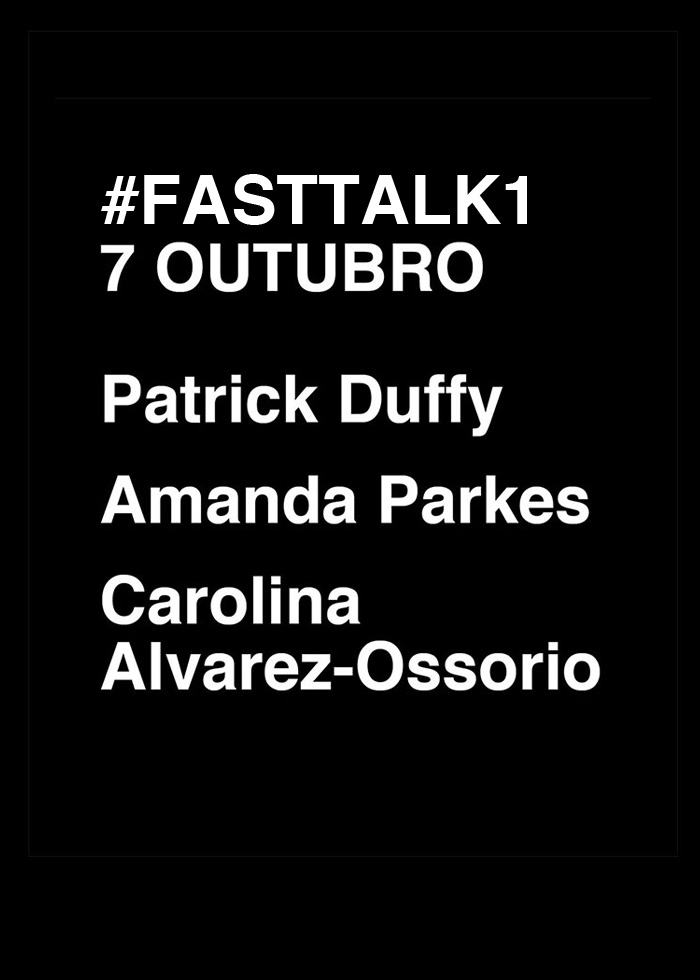 #FASTTALK1
MODALISBOA MAIS | OCTOBER 2020