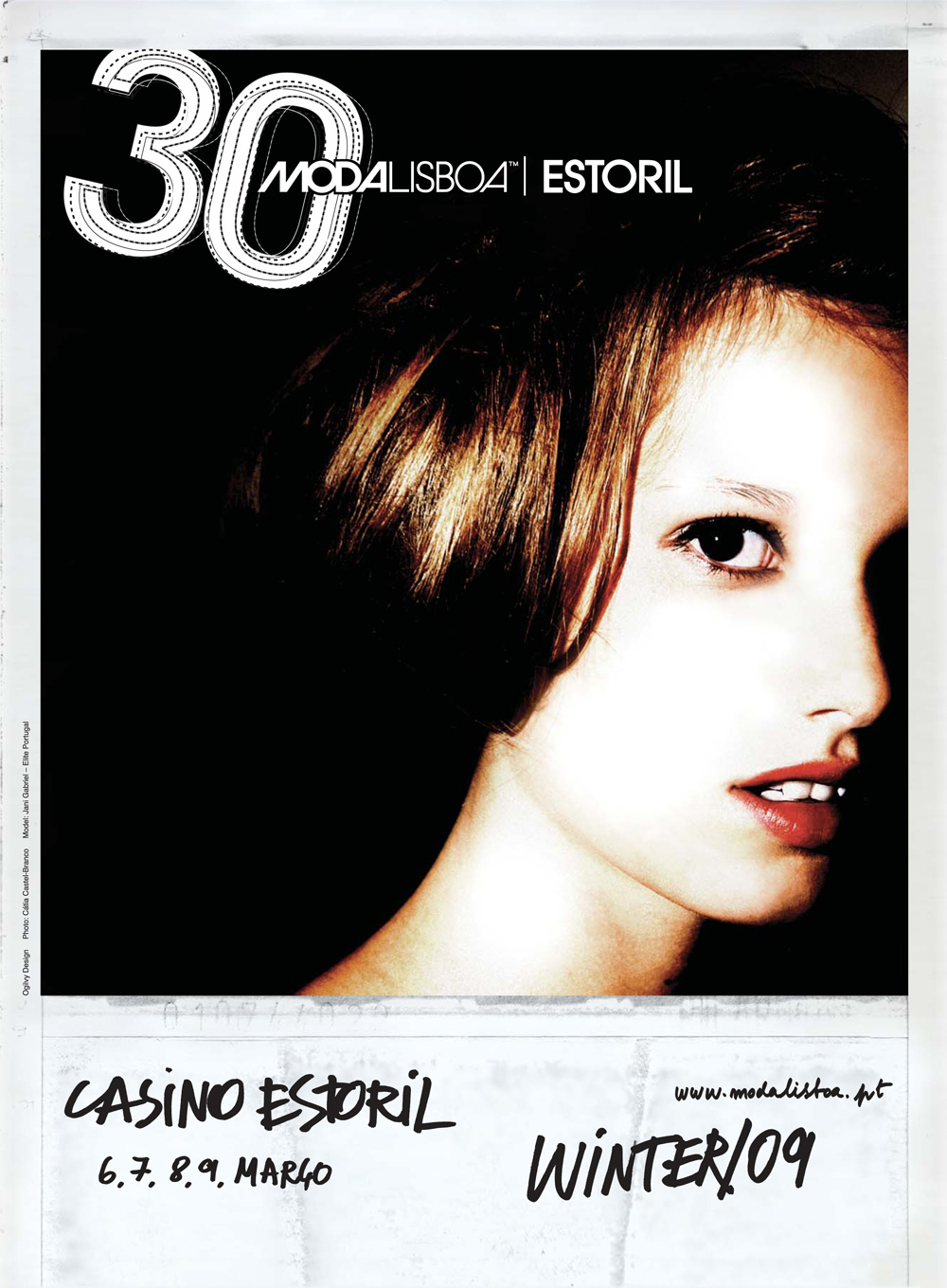 Photo: Cátia Castel-Branco
Design: Ogilvy Design
Thirty editions stopping at all seasons, thirty editions to know with which lines Fashion is sewn and the style spoken in Portuguese. Thirty editions playing with genres, challenging models, thirty editions designing shapes, educating tastes and defining the country's creative profile. Thirty editions pulling cards out and doing so much where before there was so little: it's the miracle of multiplying zero.
FW 08/09
06. 07. 08. 09 MARCH 2008
CASINO ESTORIL
FASHION SHOWS
Aforest-design . Lab
Aleksandar Protic
Alexandra Moura
Alves.Gonçalves
Ana Salazar
Cascais Moda
Dino Alves
Filipe Faísca
José António Tenente
Katty Xiomara
Lara Torres . Lab
Lidija Kolovrat
L´Oréal Paris Beauty Box
Luís Buchinho
Miguel Vieira
Nuno Baltazar
Nuno Gama
Osvaldo Martins
Pedro Mourão
Pedro Pedro
Ricardo Dourado
Ricardo Preto
White Tent . Lab