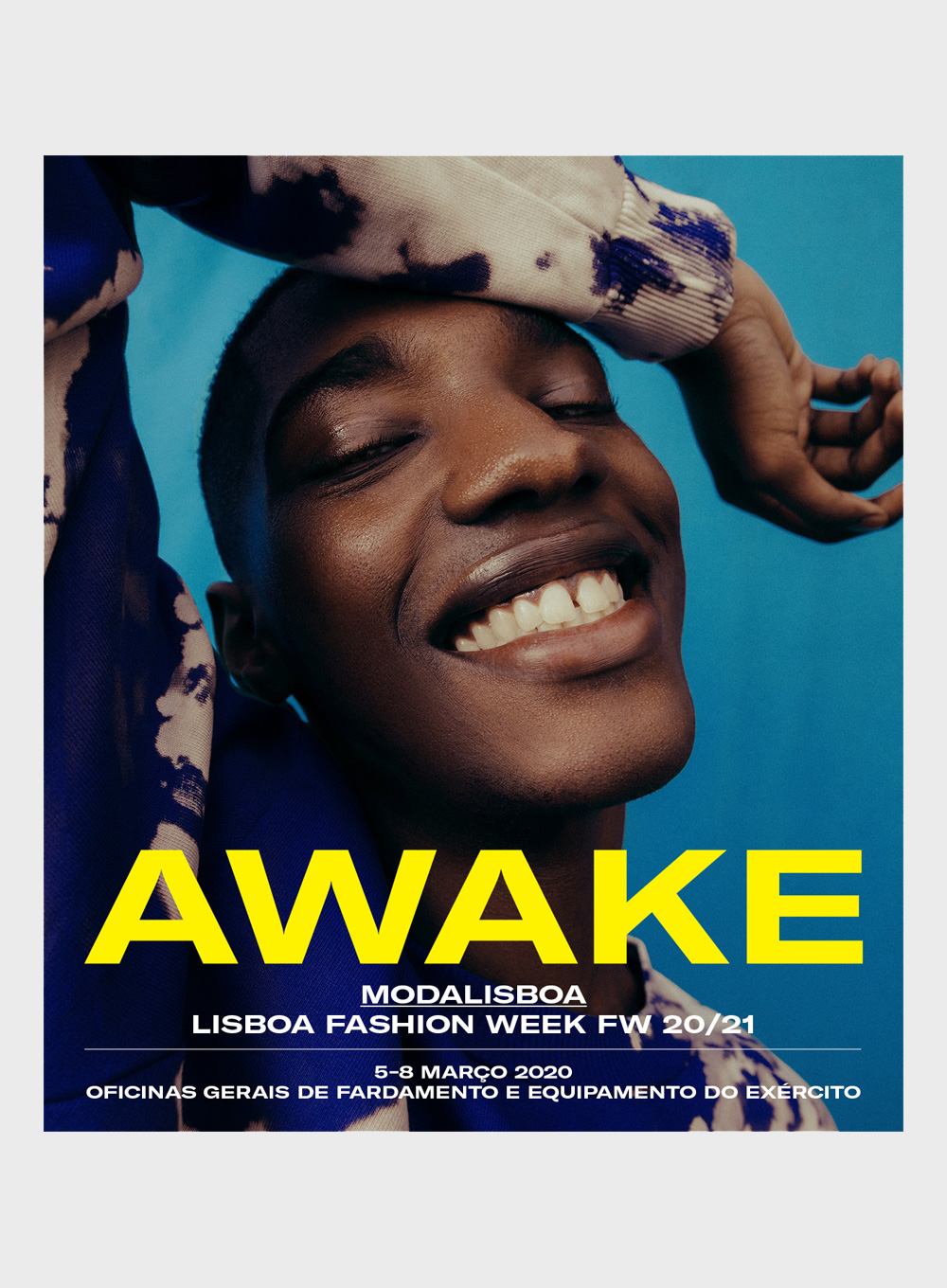 Art Direction: Cláudia Barros
Photo: Ricardo Santos
Model: Diogo Gomes (Just)
Design: Joana Areal
AWAKE is the post-reaction. It's not only having a deep awareness of the world in which we live in, but also having an active conscience regarding it, that materializes in real conquests, in change. AWAKE is not reporting on Instagram Stories a controversial post: is getting up, leaving the house and building the future. AWAKE is changing our daily habits, is adopting transparency as modus operandi; is consuming with logic, producing with quality, buying with purpose. AWAKE is being permanently connected to all the live and breathing human beings on the planet.
Making a difference depends on us. To act depends on us. To write the new chapter in the industry's history depends on us. To support the tissue of young designers, of the brave ones who defy the rulebook, of the ones who buy local products, of the bold ones who can find meaning through the constant noise of the flow of information depends on us. Tomorrow belongs to them. Tomorrow belongs to us.
MODALISBOA AWAKE. The future is in our hands.
FW 20/21
05. 06. 07. 08 MARCH 2020
OFICINAS GERAIS DE FARDAMENTO E EQUIPAMENTO DO EXÉRCITO
FASHION SHOWS
Aleksandar Protic
Awaytomars
Buzina . Lab
Carlos Gil
Carolina Machado . Lab
Constança Entrudo . Lab
Dino Alves
Duarte . Lab
Gonçalo Peixoto
Hibu . Lab
João Magalhães . Lab
Kolovrat
Luís Buchinho powered by Portugal Fashion
Luís Carvalho
Ninamounah
Nuno Gama
Ricardo Andrez
Ricardo Preto
Valentim Quaresma
SANGUE NOVO COMPETITION
Cêlá; Filipe Cerejo; Flávia Brito; Francisco Pereira; Inês Manuel Baptista
ModaLisboa X Polimoda Award: Inês Manuel Baptista
ModaLisboa X Tintex Award: Francisco Pereira
The Feeting Room Award: Cêlá
UNITED FASHION HAPPENINGS
Archie Dickens; Béhen; Dawid Tomaszewski; Lina Maria; Lucie Brochard.võ; One Wolf; Opiar; Sarah de Saint Hubert; Schmidttakahashi; Snobe; Sofija Urumovic; T*Mitrovska; Talented; Toos Franken; Voir(e)
PROJECTS / OTHER EVENTS
Check Point
Fast Talks
Wonder Room
Workstation – Photo Exhibition
Portuguese Shoes – Apiccaps Exhibition
Zona Industrial ModaPortugal
Para Ti, Manuel Reis – Photo Exhibition by Antónia Rosa