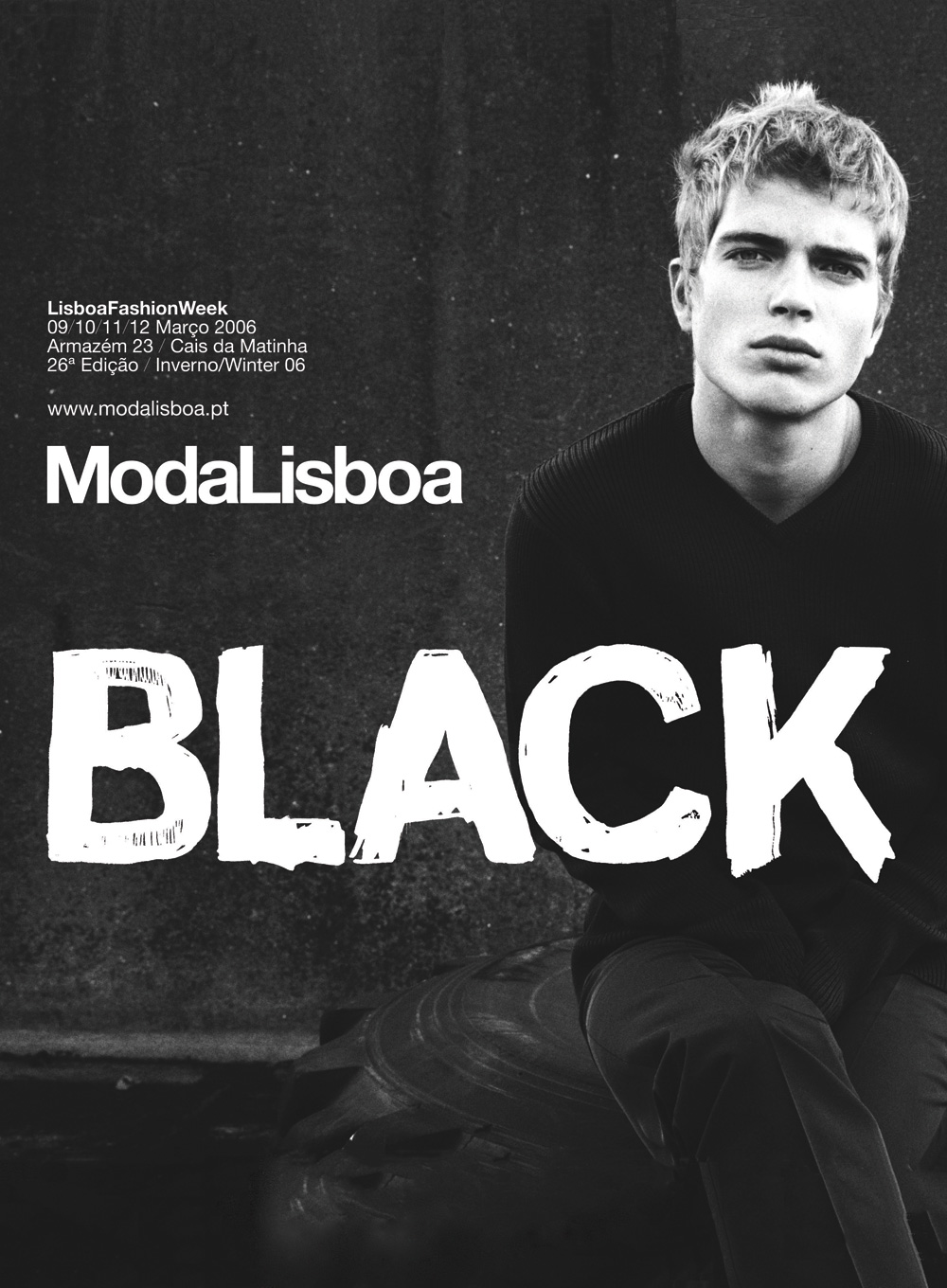 Photo: Inês Gonçalves
Design: RMAC Design
This time, we have given ourselves up to the enchantment of BLACK, this colour which contains every colour, to the Black that is a metaphor of the heroic, that is a symbol of high distinction, of perpetual luxury, of a rebel soul, of sophistication. Of pure creativity, that is always in vogue.
The leaders of the creative industry show the world one more time that the city of the future must be creative or has no place in the future. Their point of departure is Black: all-coloured, immortal, wise and majestic.
It's up to us, ModaLisboa, leave the colour, Black, describes the words of Barthes, "In Fashion, Black is a full Colour".
FW 06/07
09. 10. 11. 12 MARCH 2006
ARMAZÉM 23 / CAIS DA MATINHA
FASHION SHOWS
Aforest-design . Lab
Aleksandar Protic . Lab
Alexandra Moura
Alves / Gonçalves
Ana Salazar
Anabela Baldaque
Dino Alves
José António Tenente
Katty Xiomara
Lara Torres . Lab
Lanidor
Lidija Kolovrat
Lion of Porches
Luís Buchinho
Maria Gambina
Miguel Vieira
Nuno Baltazar
North East Polar
Osvaldo Martins
Pedro Mourão
Storytailors
Ricardo Dourado . Lab
Ricardo Preto . Lab