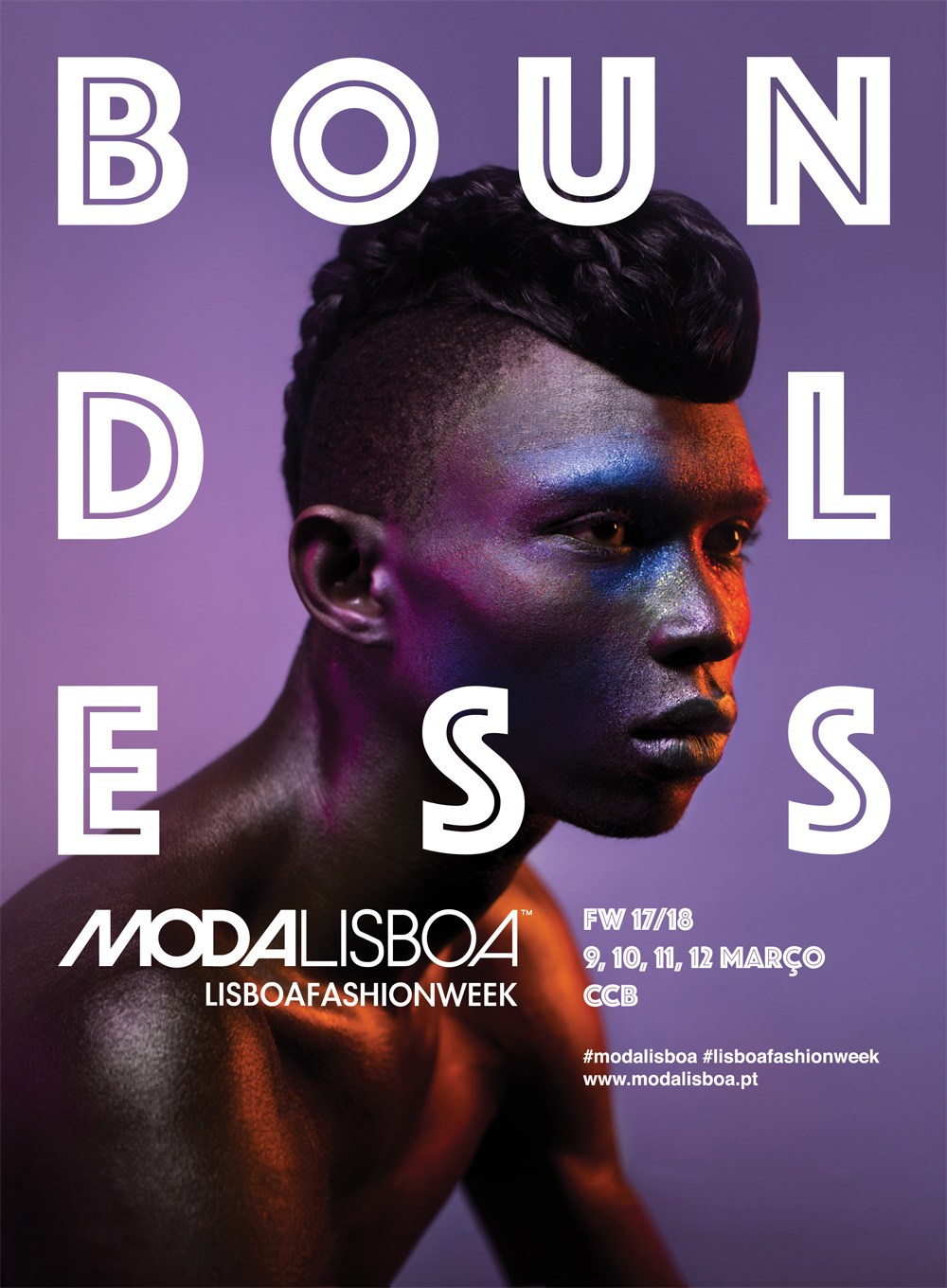 Photo: Rui Aguiar
Model: Fernando Cabral (Karacter)
Design: thisislove studio
BOUNDLESS emerges as a challenge on way we continue to look at Fashion in Portugal and in the world. Fashion as something that is infinite and interactive, that requires the intervention of several actors, and continues its action well beyond the presentation of collections and fashion shows. A powerful industry full of creativity which moves millions of euros around the world.
BOUNDLESS takes us to the essence of fashion as an artistic expression of all and for all.
FW 17/18
09. 10. 11. 12 MARCH 2017
CCB
FASHION SHOWS
Awaytomars . Lab
Christophe Sauvat
David Ferreira . Lab
Dino Alves
Duarte . Lab
Eureka
Filipe Faísca
Kolovrat
Luís Carvalho
Mustra
Nadir Tati
Nuno Gama
Patrick de Pádua . Lab
Ricardo Andrez
Ricardo Preto
Valentim Quaresma
SANGUE NOVO COMPETITION
Alexandre Pereira; Carolina Machado; João Oliveira; Liliana Afonso; Mariana Laurência; Micaela Sapinho; Rita Afonso; Rita Carvalho
ModaLisboa Award: João Oliveira
FashionClash Award: Rita Afonso
PROJECTS / OTHER EVENTS
Fast Talks
Wonder Room
Workstation – Photo Exhibition
Portuguese Shoes – Apiccaps Exhibition