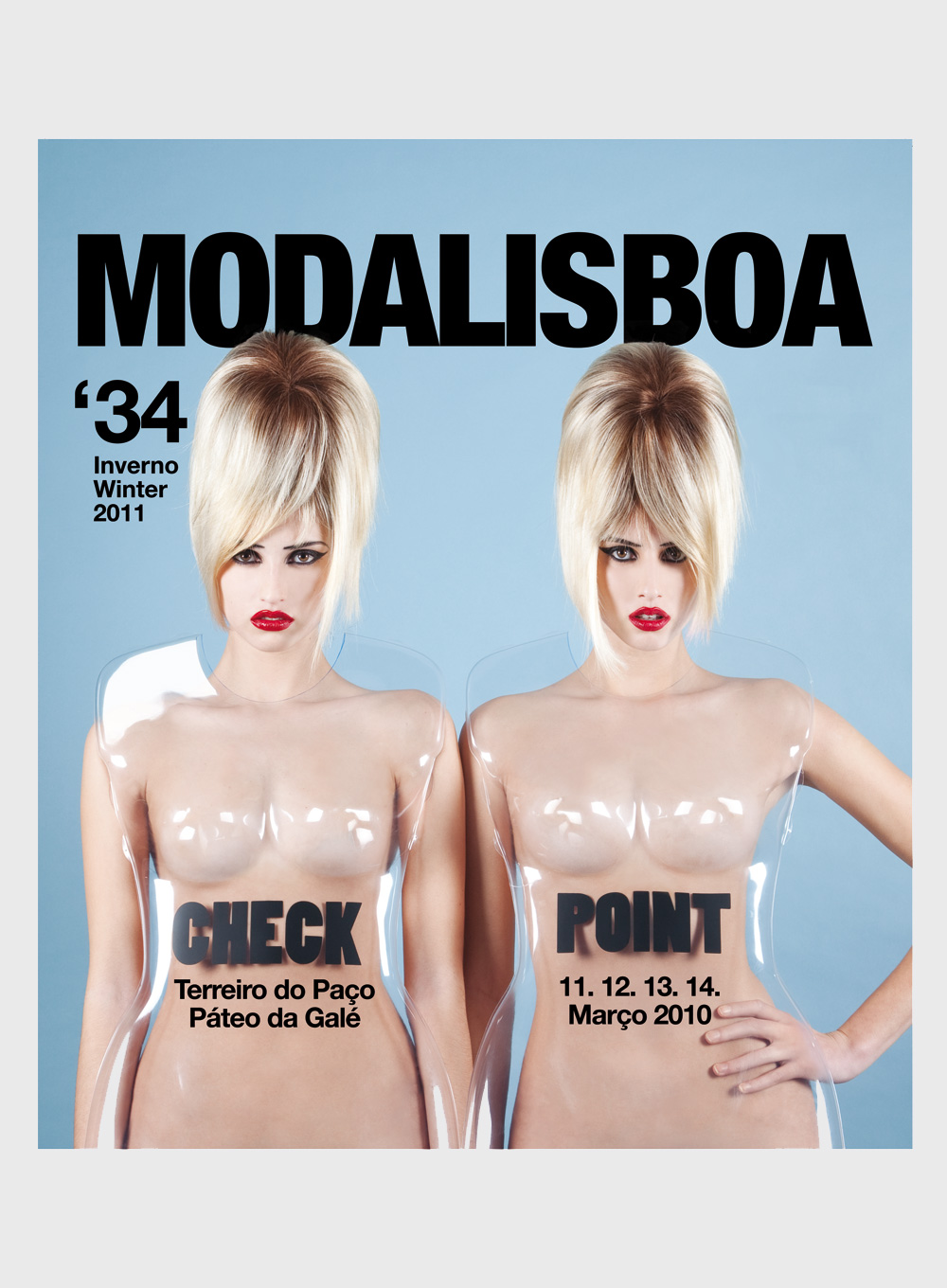 Photo: Cátia Castel-Branco
Design: MusaWorkLab
CHECK POINT marks the desired return of ModaLisboa to the mother-city. Proposes an experience that goes beyond its familiar geography, a sharing of a common space of a vain city in daily renewal.
We will be coming back to a place, that in reality, we never left. We hope that, CHECK POINT, more than a returning point, turns out to be a definitive arrival point.
FW 10/11
11. 12. 13. 14 MARCH 2010
LOCATION 1: PÁTEO DA GALÉ
LOCATION 2: MUDE
FASHION SHOWS
Aforestdesign . Lab
Aleksandar Protic
Alexandra Moura
Alves . Gonçalves
Ana Salazar
Dino Alves
Filipe Faísca
Katty Xiomara
Lara Torres . Lab
Luís Buchinho
Mental by Shunnoz & Tekasala
Miguel Vieira
Nuno Baltazar
Nuno Gama
Pedro Pedro
Ricardo Andrez . Lab
Ricardo Dourado
Ricardo Preto
Salsa
TM Collection
Vítor . Lab
White Tent . Lab