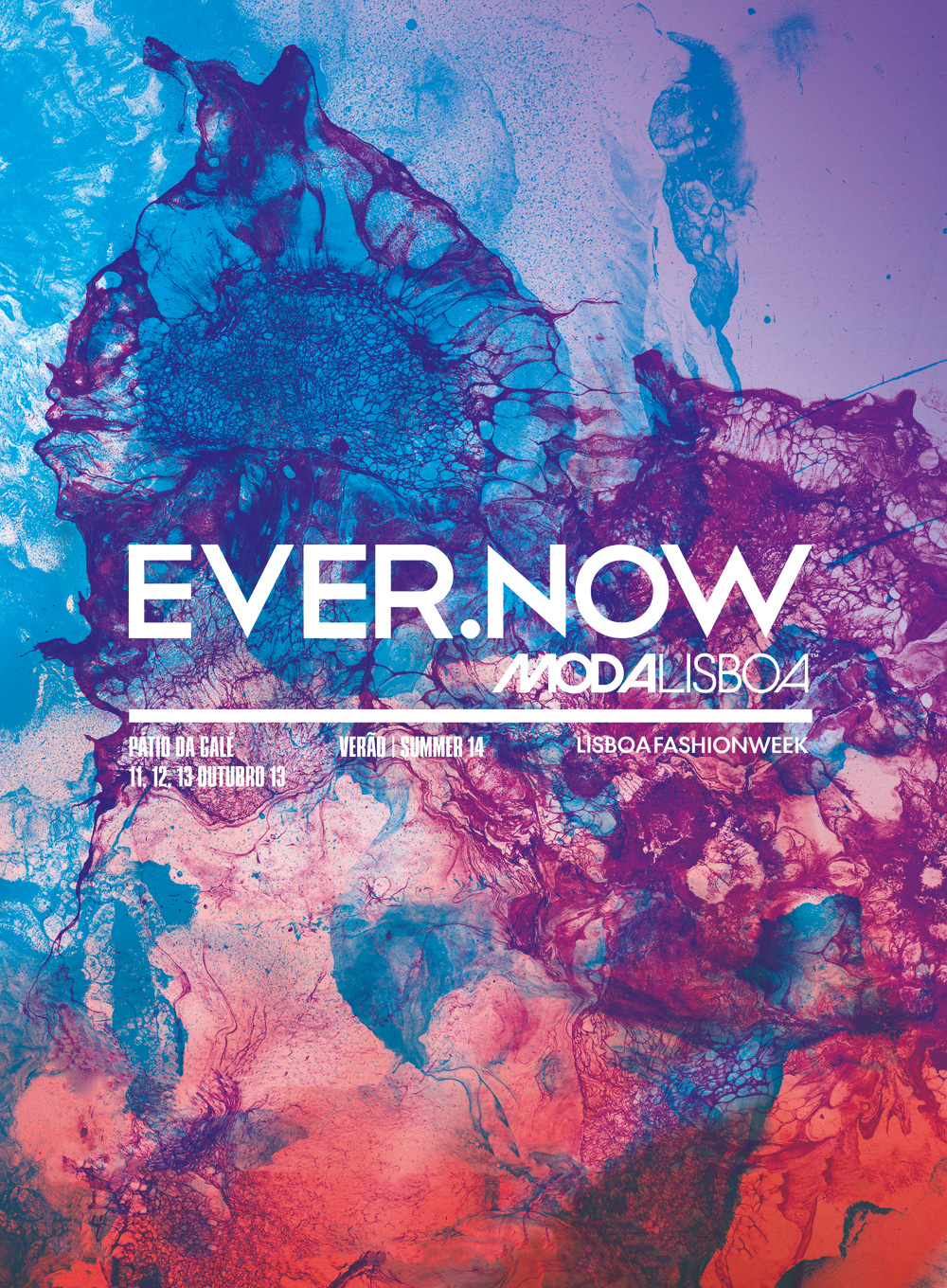 Art Direction: Pedro Ferreira | Y&R
Design: Y&R
It has always been up to the fashion industry to emerge as a paradigm of the future. These are times that require far more attention, and the circumstances summon us for an urgent call of action. In a fragile economy, in a world that has lost the ability to predict itself, the moment is now, and creativity is the most subversive of paths.
We work towards the affirmation of the fashion industry and its designers. We define the future. The future is now, EVER.NOW.
SS 14
11. 12. 13 OCTOBER 2013
PÁTIO DA GALÉ
FASHION SHOWS
Aleksandar Protic
Alexandra Moura
Cia. Marítima
Dino Alves
Kamil Sobczyk (Guest Designer)
Lidija Kolovrat
Luís Buchinho
Luís Carvalho . Lab
Marques'Almeida
Miguel Vieira
Nuno Baltazar
Nuno Gama
Os Burgueses . Lab
Pedro Pedro
Ricardo Andrez . Lab
Ricardo Dourado
Ricardo Preto
Saymyname . Lab
Valentim Quaresma
White Tent
SANGUE NOVO COMPETITION
20 | 25; Catarina Ferreira; Catarina Oliveira; Cláudia Mendes; Filipa Gomes; Hibu; Joaquim Correia; Olga Noronha; Renata Bernardo; Sofia Macedo
PROJECTS / OTHER EVENTS
Fast Talks
Wonder Room
Close-Up ModaLisboa | Documentary screening:  "L'Amour Fou"; "Bill Cunningham New York"; "Ultrasuede: In search of Halston"