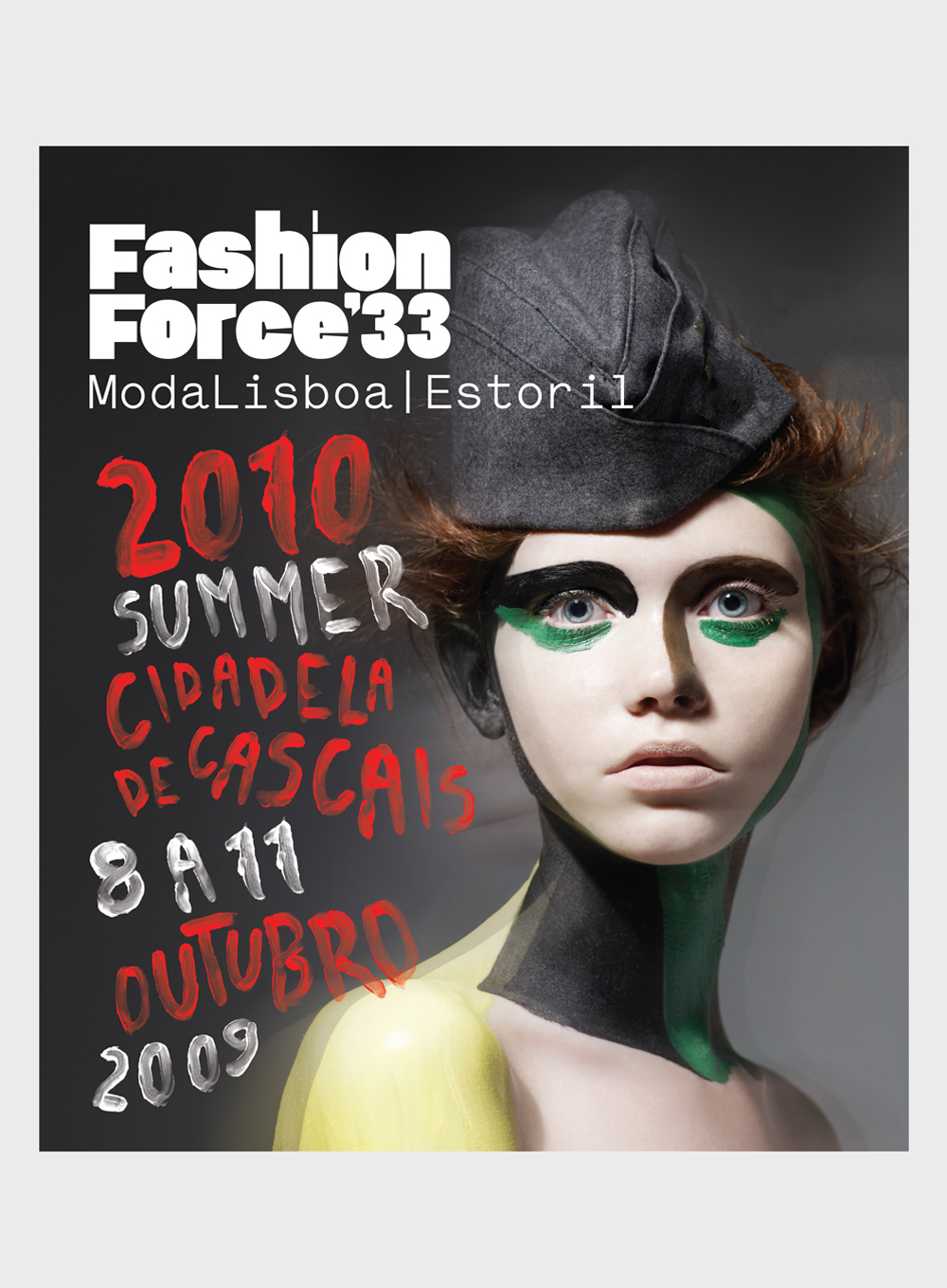 Photo: Marcin Tyszka
Design: MusaWorkLab
Freedom, drive and movement are the words of inspiration for the 33rd ModaLisboa.  They will stand as a challenge against the standardization of taste and tailor-made style in contemporary society. Fashion Force´33 aims to revaluate the traditional perspective of fashion and beauty, of business and trend, on and off the catwalk.
FASHION FORCE´33 celebrates the differences – by fighting the indifference. We remain focused on the same principles of professionalism, resilience and courage that have been shared with our visitors and audiences since the first day.
MODALISBOA | ESTORIL
FASHION FORCE'33
SS 10
08. 09. 10. 11 OCTOBER 2009
CIDADELA DE CASCAIS
FASHION SHOWS
Adidas
Aforestdesign . Lab
Aleksandar Protic
Alexandra Moura
Alves . Gonçalves
Ana Salazar
Cia. Marítima
Dino Alves
Filipe Faísca
Hello Kitty
José António Tenente
Katty Xiomara
Lara Torres . Lab
Luís Buchinho
Miguel Vieira
Nuno Baltazar
Nuno Gama
Pedro Pedro
Ricardo Dourado
Ricardo Preto
TM Collection
Vítor . Lab
White Tent . Lab