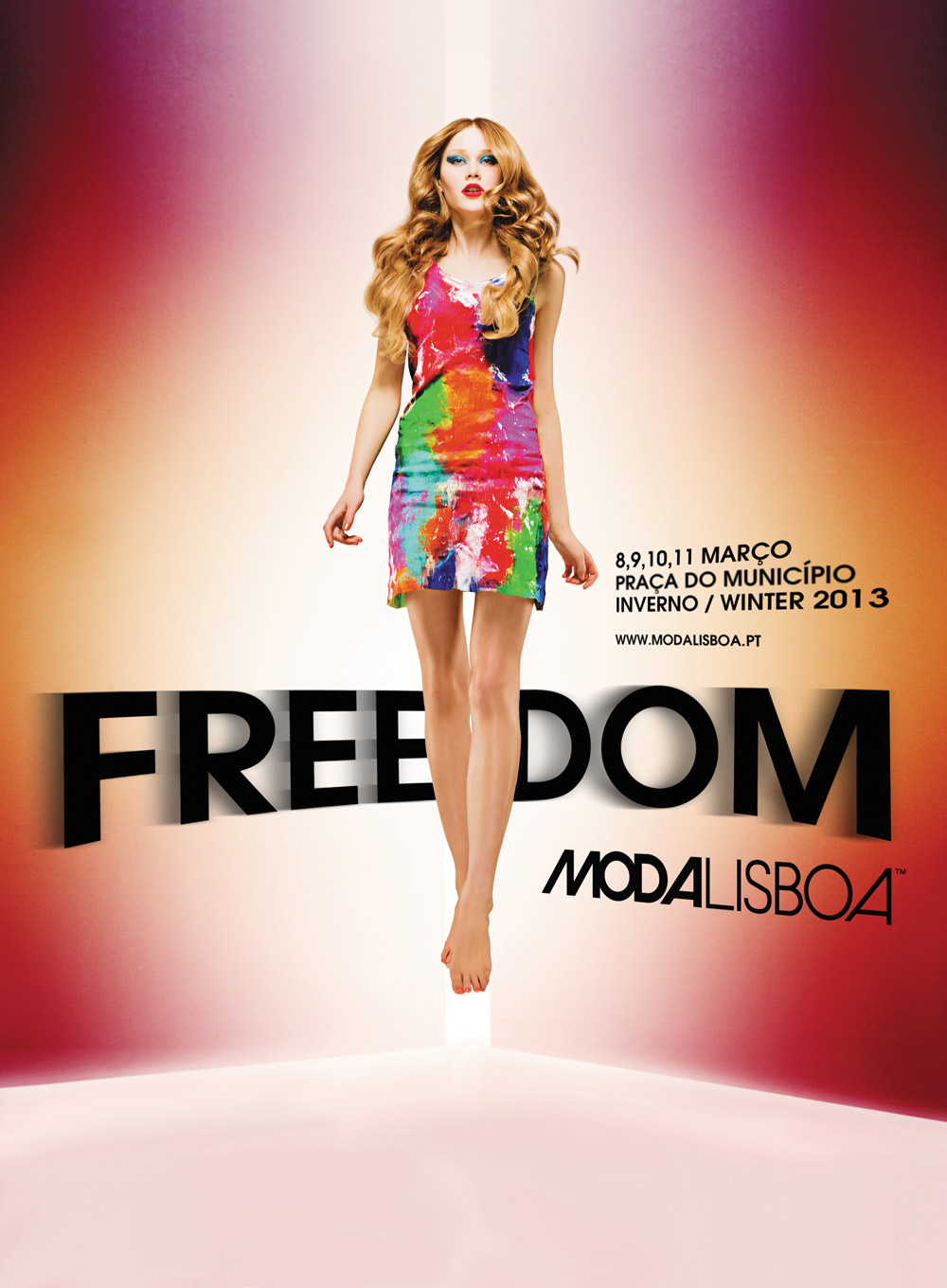 Photo: Pedro Ferreira
Model: Margarita (Best Models)
Design: thisislove studio
The world has changed and we all make part of this change. Creative liberty is crucial to the conceptual revitalization and to the adoption of the new creation patterns.
We elevate Fashion as an agent of change and as an engine of socioeconomic development and growth.
We defend creativity and its Freedom, let's get free of preconceptions and advance fearlessly.
MODALISBOA FREEDOM. With creativity we'll change.
FW 12/13
08. 09. 10. 11 MARCH 2012
LOCATION A: PAÇOS DO CONCELHO
LOCATION B: BPI
LOCATION C: PÁTIO DA GALÉ
FASHION SHOWS
Alexandra Moura
Daniel Dinis . Lab
Dino Alves
Filipe Faísca
Katty Xiomara
Lidija Kolovrat
Luís Buchinho
Maria Gambina
Marques'Almeida . Lab
Miguel Vieira
Nuno Baltazar
Nuno Gama
Os Burgueses . Lab
Pedro Pedro
Piotr Drzal (Guest Designer)
Ricardo Andrez . Lab
Ricardo Dourado
Ricardo Preto
Saymyname . Lab
Valentim Quaresma
Vítor . Lab
White Tent