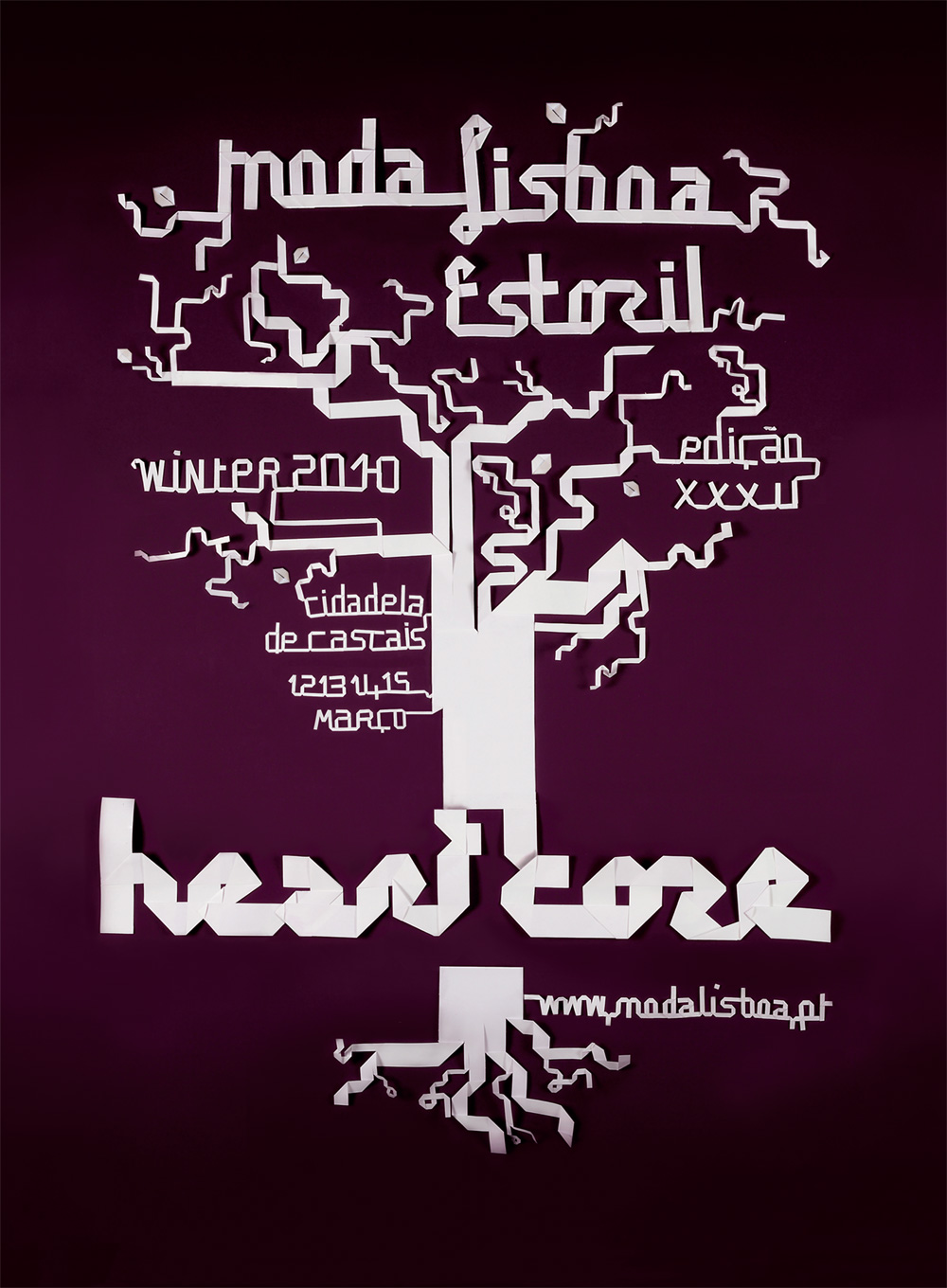 Photo: João Silveira Ramos
Design: P-06 Atelier
What's your heart made of? It's made of energy, vitality, and creativity.
Why does our heart beat? It beats for all those who are naturally affectionate, who improve, who believe and who insist.
These are the coordinates of MODALISBOA HEARTCORE. An edition willful, frontal and virtuous. Attempt to shift the pragmatism of certain programs by defying different eras with the spirit of intervention, creativity and stability.
Heartcore brings the innovation and traditional values. It has a bold pulse and is a breath of fresh air.
MODALISBOA | ESTORIL
HEARTCORE
FW 09/10
12. 13. 14. 15 MARCH 2009
CIDADELA DE CASCAIS
FASHION SHOWS
Aforest-design . Lab
Aleksandar Protic
Alexandra Moura
Ana Salazar
Cascais Moda
Custo Barcelona
Dino Alves
Filipe Faísca
José António Tenente
Katty Xiomara
Lara Torres . Lab
Lidija Kolovrat
Luís Buchinho
Miguel Vieira
Nuno Baltazar
Nuno Gama
Pedro Mourão
Pedro Pedro
Ricardo Dourado
Ricardo Preto
White Tent . Lab