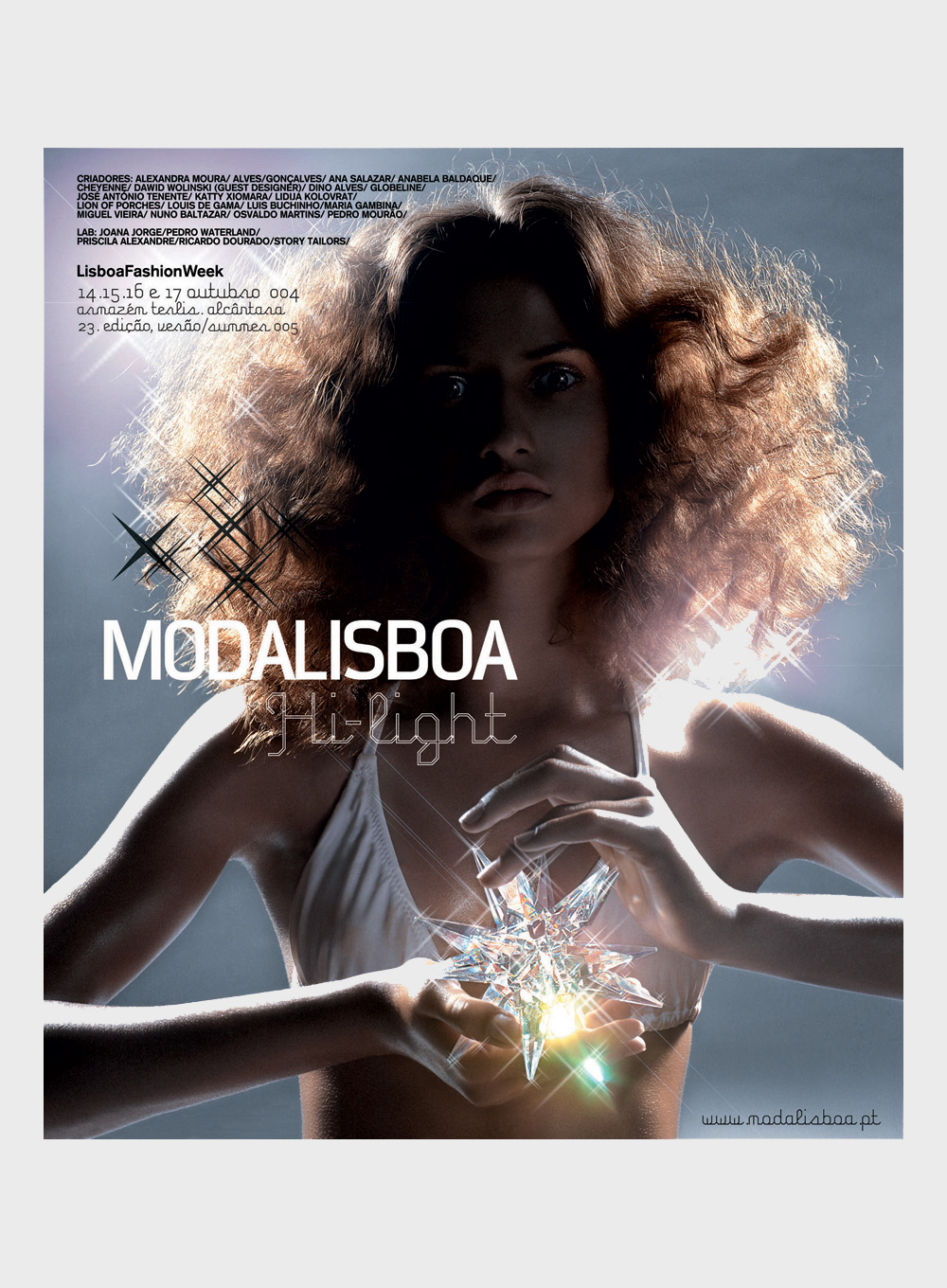 Photo: Marcin Tyszka
Concept: Paulo Gomes
Design: RMAC Design
ModaLisboa is approaching the speed of light. But light is not just speed. It also has weight and measure. It has soul. It has this city, once labelled the 'white city' by a filmmaker, due to its light.It has physics, technologies, and wisdom. And has so much to tell. It has life. It has dignity, pride and prejudice. It has magic. It has all of the above. But also a great deal of fashion. And much more, of course. It's a question of luminosity, not merely illumination.
SS 05
14. 15. 16. 17 OCTOBER 2004
ARMAZÉM TERLIS
FASHION SHOWS
Alexandra Moura
Alves / Gonçalves
Ana Salazar
Anabela Baldaque
Cheyenne
Dawid Woliski (Guest Designer)
Dino Alves
Globe Line
Joana Jorge . Lab
José António Tenente
Katty Xiomara
Lidija Kolovrat
Lion of Porches
Louis de Gama
Luís Buchinho
Maria Gambina
Miguel Vieira
Nuno Baltazar
Osvaldo Martins
Pedro Mourão
Pedro Waterland . Lab
Priscila Alexandre . Lab
Ricardo Dourado . Lab
Storytailors . Lab