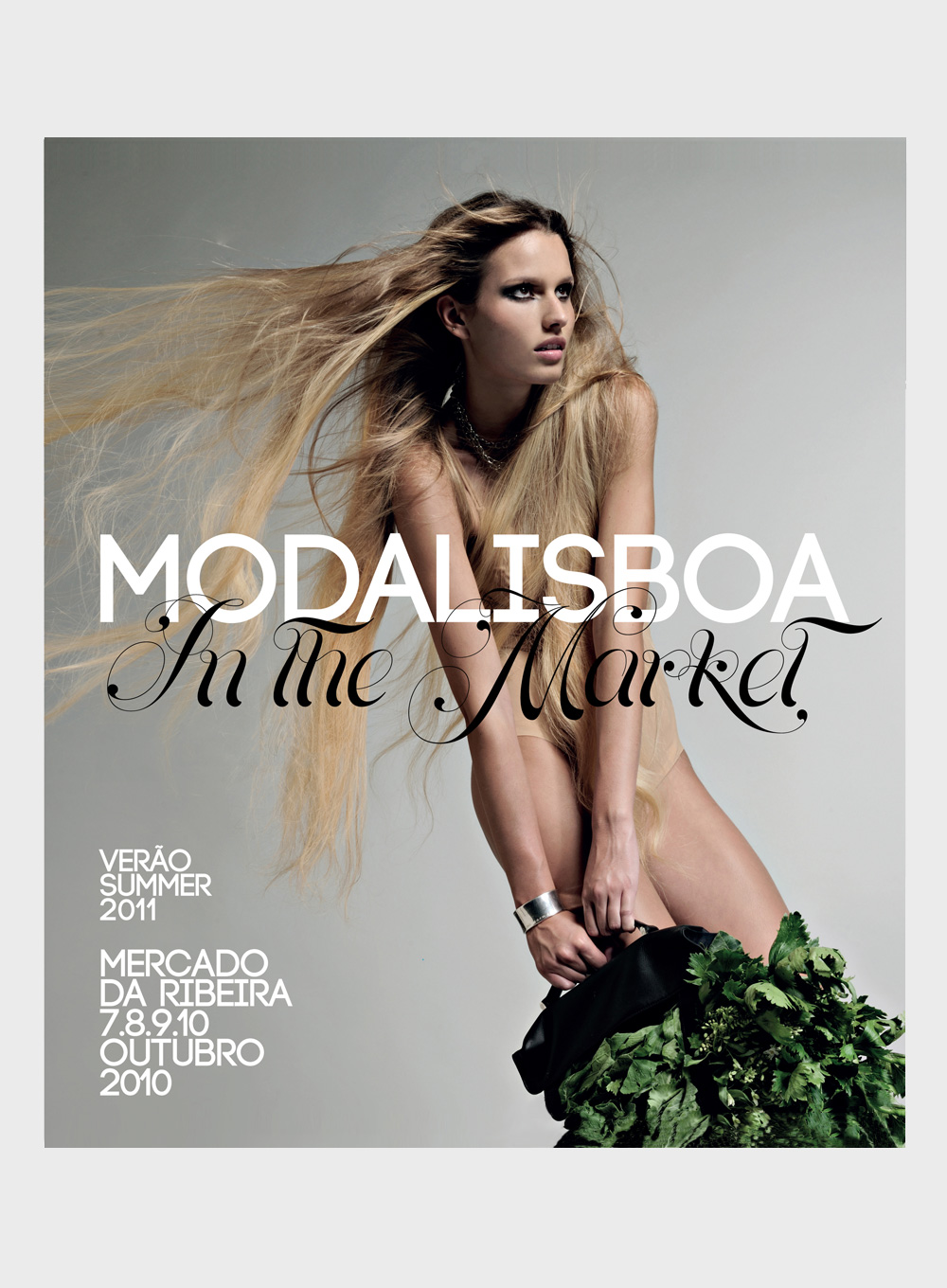 Photo: Rui Aguiar
Model: Jani Gabriel
Design: Ricardo Mealha
MODALISBOA IN THE MARKET is a spontaneous, fresh, natural, spicy and sustainable event – and as absolutely unpredictable as time itself.
ModaLisboa comes downtown environmentally conscious of its influence on individuals and its powerful effect on the community. But reciprocity is what inspires us: ModaLisboa is at Mercado da Ribeira and Mercado da Ribeira will be at ModaLisboa. Sharing isn't part of the island, it is the island itself. And any ecological footprint has to start with the first step – sharing is ours.
MODALISBOA IN THE MARKET: Au Naturelle.
SS 11
07. 08. 09. 10 OCTOBER 2010
MERCADO DA RIBEIRA
FASHION SHOWS
Adidas
Aforestdesign . Lab
Aleksandar Protic
Alexandra Moura
Alves / Gonçalves
Ana Salazar
Cia. Marítima
Daniel Dinis . Lab
Dino Alves
Filipe Faísca
Katty Xiomara
Lidija Kolovrat
Luís Buchinho
Lukasz Jemiol (Guest Designer)
Maria Gambina
Miguel Vieira
Nuno Baltazar
Nuno Gama
Pedro Pedro
Ricardo Andrez . Lab
Ricardo Dourado
Ricardo Preto
Vítor . Lab
White Tent