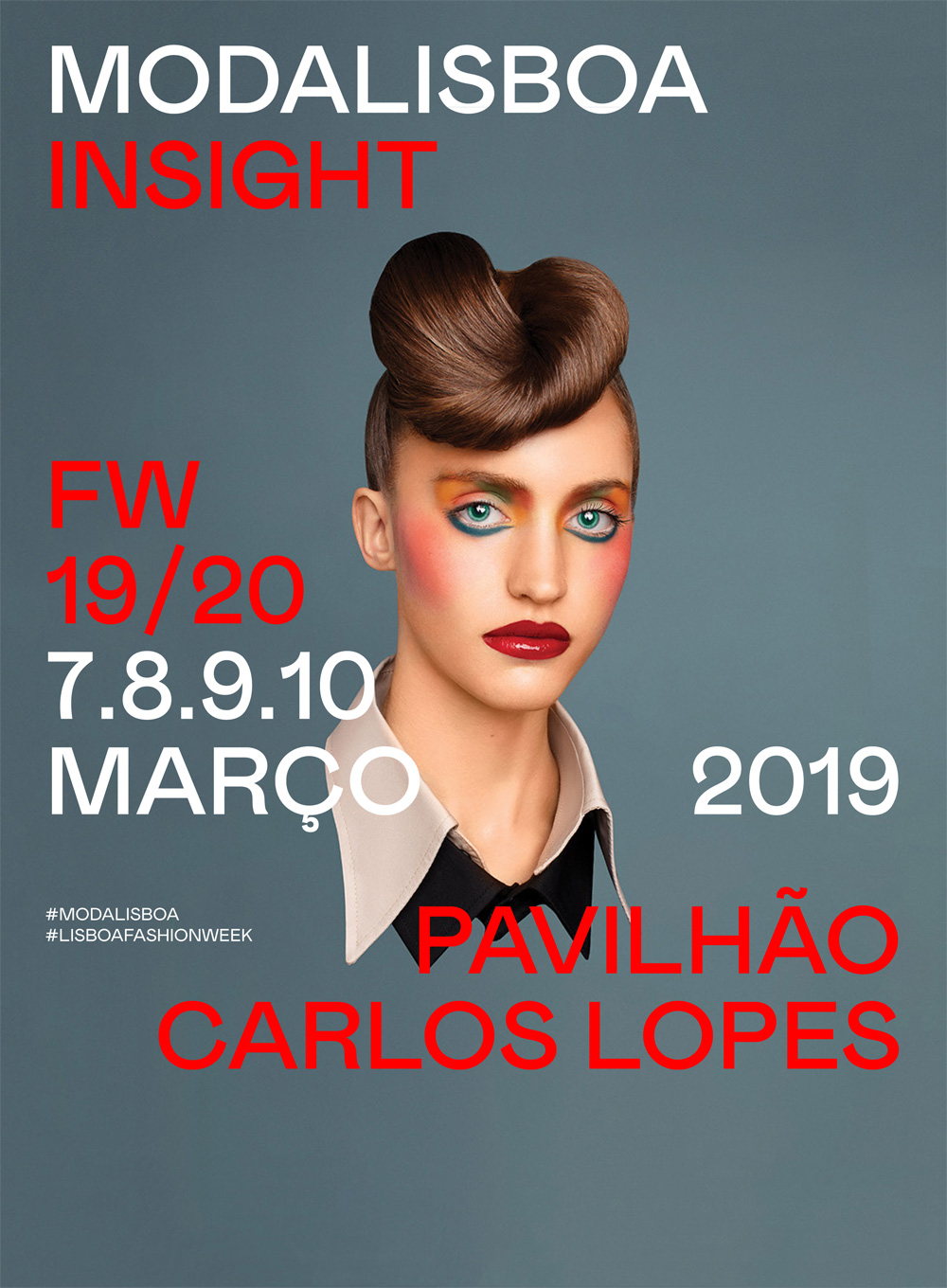 Photo: Carlos Teixeira
Model: Prisca (We Are Models)
Design: Joana Areal
The Fashion that we see in the mirror often does not reflect solely the image of what is at sight. Many times that reflection can be hiding a deeper artistic reality that is not noticeable at first sight, or is only rather noticeable to whom intends to interpret the fashion that is alive nowadays and the challenges that it brings to us. But those are the challenges that inspire our designers every year, prompt our talents and catalyse our Fashion. Challenges that emerge in a rapidly changing world, challenges mooted by the desire to question and rethink the image expressed by the fashion sphere.
MODALISBOA INSIGHT. More than interpretation, an introspection. More than a glimmer, thinking.
FW 19/20
07. 08. 09. 10 MARCH 2019
PAVILHÃO CARLOS LOPES
FASHION SHOWS
Aleksandar Protic
Andrew Coimbra . Lab
António Castro . Workstation
Awaytomars
Carlos Gil powered by Portugal Fashion
Carolina Machado . Lab
Constança Entrudo .  Lab
Cristina Real . Workstation
David Ferreira . Lab
David Pereira . Workstation
Dino Alves
Duarte . Lab
Filipe Augusto . Workstation
Ernest W. Baker (Instalação)
Gonçalo Peixoto .  Lab
Imauve . Lab
João Magalhães . Lab
Kolovrat
Luís Carvalho
Nuno Gama
Nycole powered by Portugal Fashion
Olga Noronha . Lab
Ricardo Andrez
Ricardo Preto
Valentim Quaresma
SANGUE NOVO COMPETITION
Archie Dickens; Carolina Raquel; Federico Protto; Opiar; Rita Carvalho; The Co.Re
Best National Designer Award: Carolina Raquel
Best International Designer Award: Federico Protto
The Feeting Room Award: Archie Dickens
PROJECTS / OTHER EVENTS
Check Point
Fast Talks
Wonder Room
Workstation – Photo and Illustration Exhibition
Portuguese Shoes – Apiccaps Exhibition
ModaPortugal Showcase