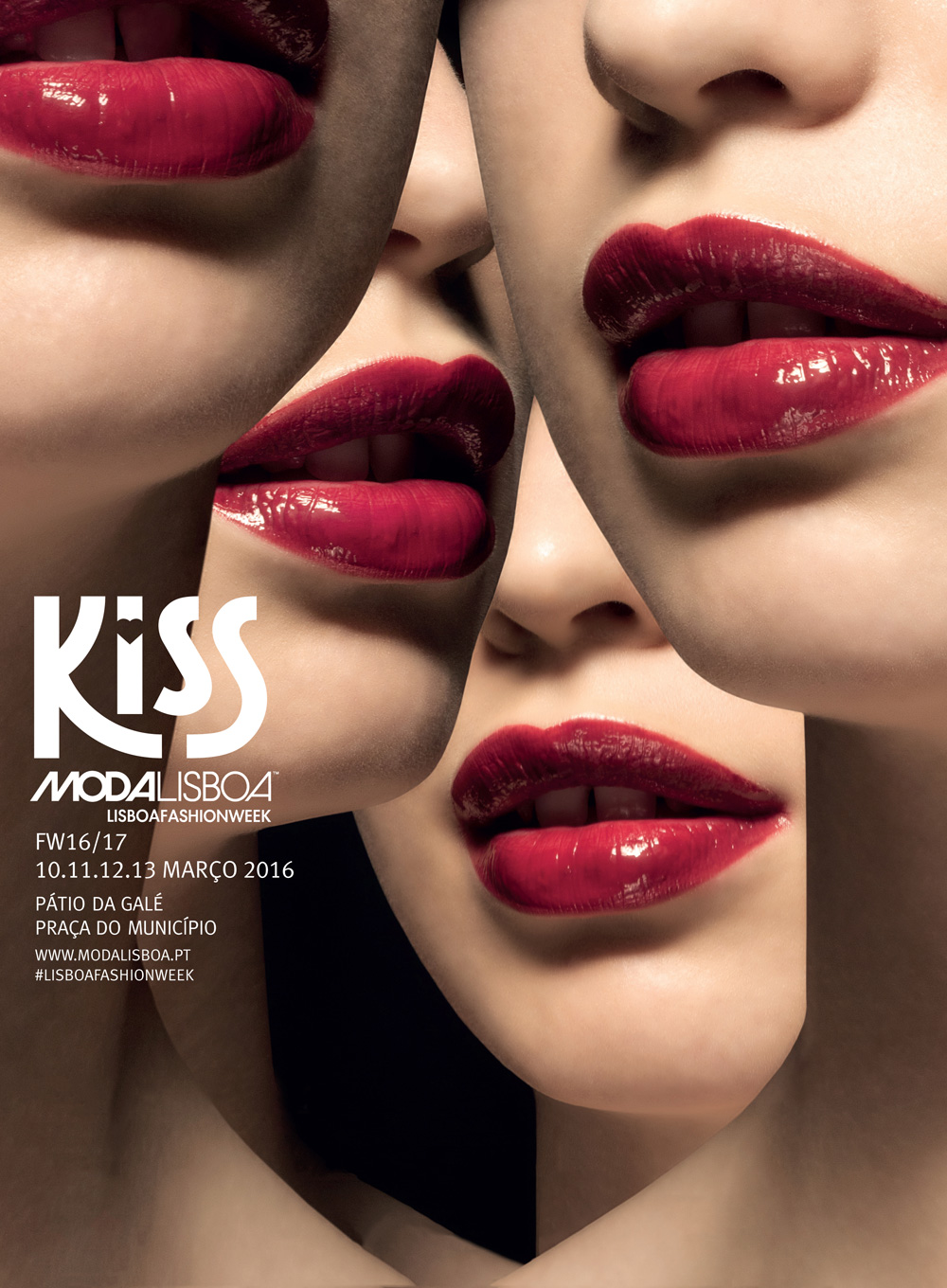 Art Direction: Pedro Ferreira | Y&R
Photo: Frederico Van Zeller | Garage
Design: Y&R
Whose is the kiss: who gives it or who receives it? Whose is fashion: who produces it or its wearer? The kiss is the desire, the trust and the sharing. The kiss is the fashion that remains fashionable, in a meeting of all colors and the possibility of all forms. It is a moment of inspiration, love and creation.
MODALISBOA KISS symbolizes the art of giving and receiving that during all these years has catalyzed the imagination of designers and aroused public curiosity.
FW 16/17
10. 11. 12. 13 MARCH 2016
PÁTIO DA GALÉ
FASHION SHOWS
Alexandra Moura
Awaytomars . Lab
Carlos Gil
Christophe Sauvat
David Ferreira . Lab
Dino Alves
Filipe Faísca
Kolovrat
Luís Carvalho
Miguel Vieira
Morecco
Nadir Tati
Nair Xavier . Lab
Nuno Gama
Olga Noronha . Lab
Pedro Pedro
Piotr Drzal
Ricardo Andrez
Rose Palhares . Lab
Saymyname
Valentim Quaresma
SANGUE NOVO COMPETITION
Banda; Carolina Machado; Cristina Real; David Catalán; Inês Duvale; Patrick de Pádua; Rúben Damásio; Sara Santos; Tânia Nicole
ModaLisboa Award: Patrick de Pádua
FashionClash Award: David Catalán
PROJECTS
Fast Talks
Wonder Room
Workstation – Exposição de Fotografia