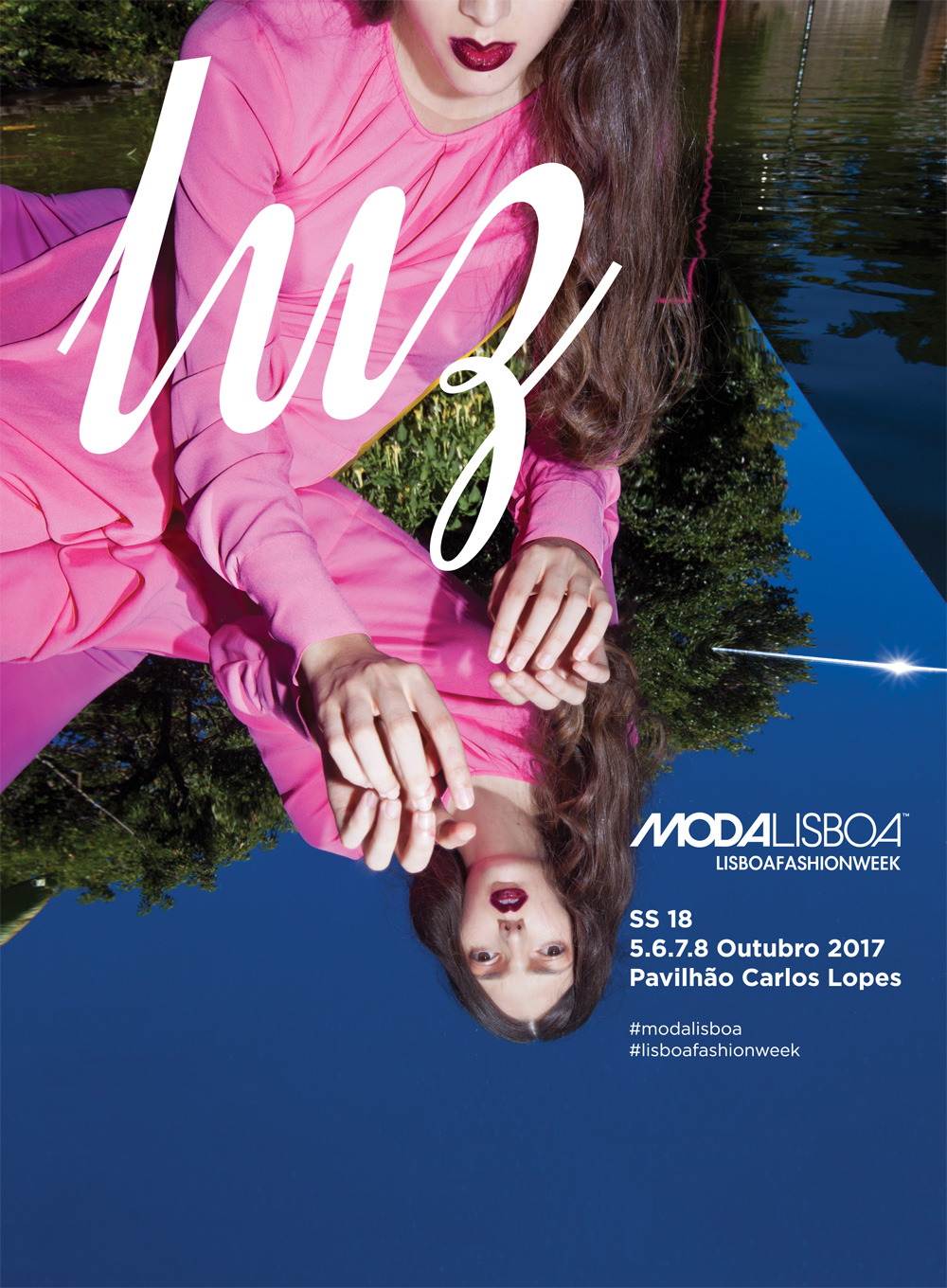 Photo: Miguel Domingos and Raúl Caldeira
Model: Inês Carvalho (We Are Models)
Design: thisislove studio
MODALISBOA pays homage to the fashion's creative capital and the city of Lisbon, through that creative light that never goes out and that keeps guiding us. A light that is both a trend and a talent, as reflex and reflection. A light that lights the way and stimulates ideas. A light as source of inspiration, energy flow and subject for debate.
SS 18
05. 06. 07. 08 OCTOBER 2017
PAVILHÃO CARLOS LOPES
FASHION SHOWS
Aleksandar Protic
Awaytomars . Lab
Carolina Machado . Lab
Christophe Sauvat
Cia. Marítima
David Ferreira . Lab
Dino Alves
Duarte . Lab
Eureka
Filipe Faísca
Imauve . Lab
Kolovrat
Luís Carvalho
Morecco . Lab
Mustra
Nadir Tati
Nair Xavier X Diniz&Cruz . Lab
Nuno Gama
Olga Noronha . Lab
Patrick de Pádua . Lab
Ricardo Andrez
Ricardo Preto
Valentim Quaresma
SANGUE NOVO COMPETITION
Alexandre Pereira; Carla Campos; Daniela Pereira; David Pereira; Federico Cina; Filipe Augusto; Ivan Almeida; Rita Afonso; Rita Carvalho; Rita Sá
ModaLisboa Award: David Pereira
FashionClash Award: Filipe Augusto
The Feeting Room Award: Rita Afonso
PROJECTS / OTHER EVENTS
Fast Talks
Wonder Room
Workstation – Photo Exhibition
Portuguese Shoes – Apiccaps Exhibition
ModaPortugal Showcase