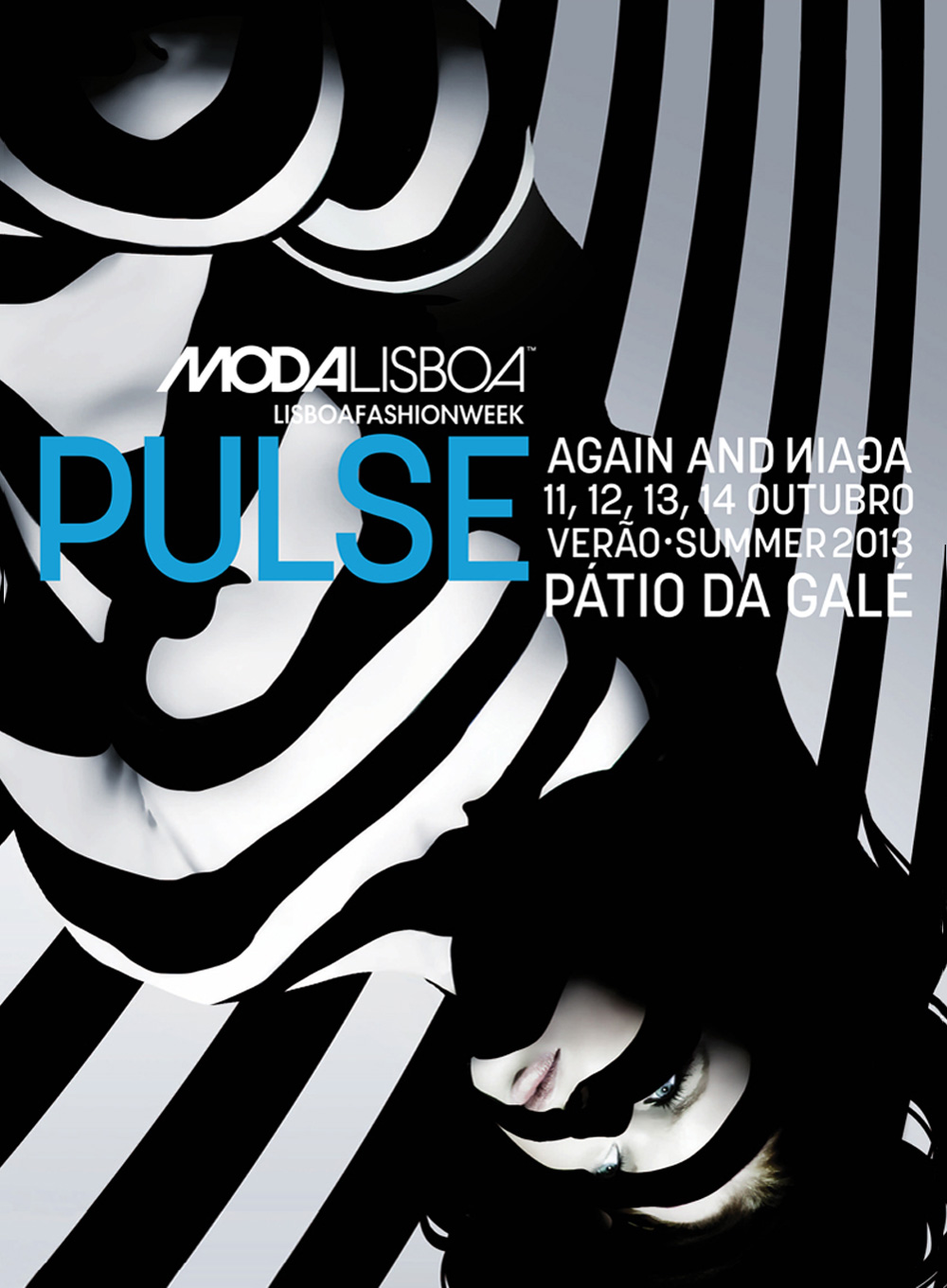 Art Direction: Pedro Ferreira | Y&R
Photo: Sérgio Rosário
Model: Inger Hammarstrom (L'Agence)
Design: Y&R
PULSE represents the frantic rhythm of an industry that is in constant transformation.
PULSE because ModaLisboa | Lisboa Fashion Week is vital and it sets the rhythm of Portuguese Fashion.
PULSE because fashion is a continuous movement, unceasing, that lures and seduces inevitably and ecstatically.
PULSE because our hearts beat faster when we talk about fashion.
MODALISBOA PULSE setting the rhythm of Portuguese fashion.
SS 13
11. 12. 13. 14 OCTOBER 2012
LOCATION 1: PÁTIO DA GALÉ
LOCATION 2: PAÇOS DO CONCELHO
LOCATION 3: MUDE
FASHION SHOWS
Adidas
Aleksandar Protic
Alexandra Moura
Cia. Marítima
Dino Alves
Filipe Faísca
Janis Dellarte
Lidija Kolovrat
Luís Buchinho
Marques'Almeida . Lab
Miguel Vieira
MMC Design Studio (Guest Designer)
Nuno Baltazar
Nuno Gama
Os Burgueses . Lab
Pedro Pedro
Ricardo Andrez . Lab
Ricardo Dourado
Ricardo Preto
Saymyname . Lab
Valentim Quaresma
Vítor . Lab
White Tent