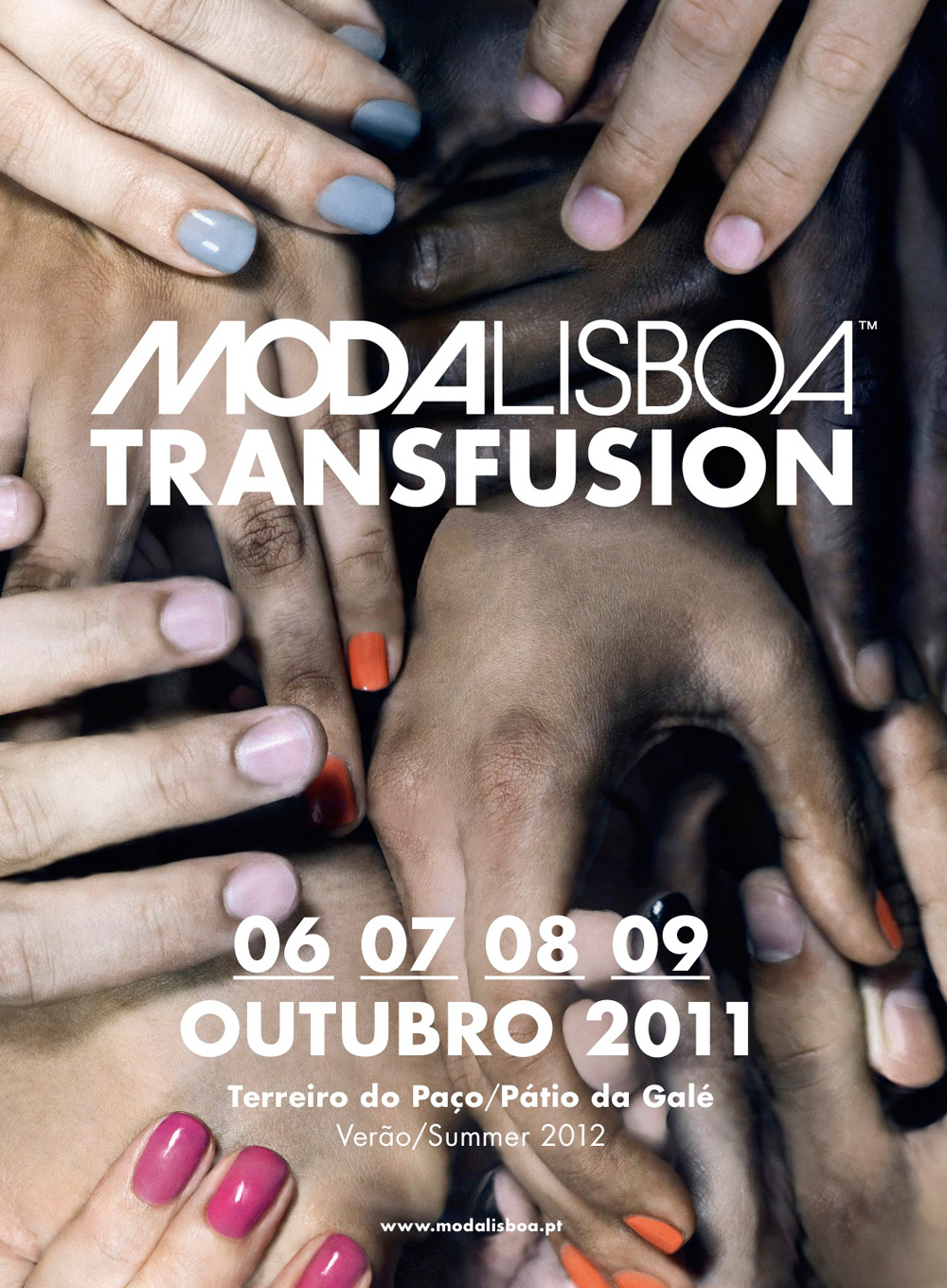 Photo: Rui Aguiar
Design: thisislove studio
MODALISBOA TRANSFUSION continues to celebrate two decades of invention and intensity, promoting, edition after edition, the exchange of ideas and trends, the circulation of new communicational arteries, the rejuvenation of contents and shapes, forming new creative centers and behavior codes.
TRANSFUSION is not only a 20 years old capsule of ModaLisboa. We want to continuosly discover the impulsive effects of this visionary activity, of this perpetual movement that defies conventions, strengthens entrepreneurship and provides all necessary details for a whole new vision.
TRANSFUSION, because all of us are creators, givers and receivers.
SS 12
06. 07. 08. 09 OCTOBER 2011
LOCATION 1: PÁTIO DA GALÉ
LOCATION 2: PAÇOS DO CONCELHO
FASHION SHOWS
Adidas
Aleksandar Protic
Alexandra Moura
Alves / Gonçalves
Ana Salazar
Cia. Marítima
Daniel Dinis . Lab
Dawid Tomaszewski (Guest Designer)
Dino Alves
Filipe Faísca
Katty Xiomara
Lara Torres / LAB
Lidija Kolovrat
Luís Buchinho
Maria Gambina
Marques'Almeida . Lab
Miguel Vieira
Nuno Baltazar
Nuno Gama
Os Burgueses . Lab
Pedro Pedro
Ricardo Andrez . Lab
Ricardo Dourado
Ricardo Preto
Saymyname . Lab
Valentim Quaresma
Vítor . Lab
White Tent