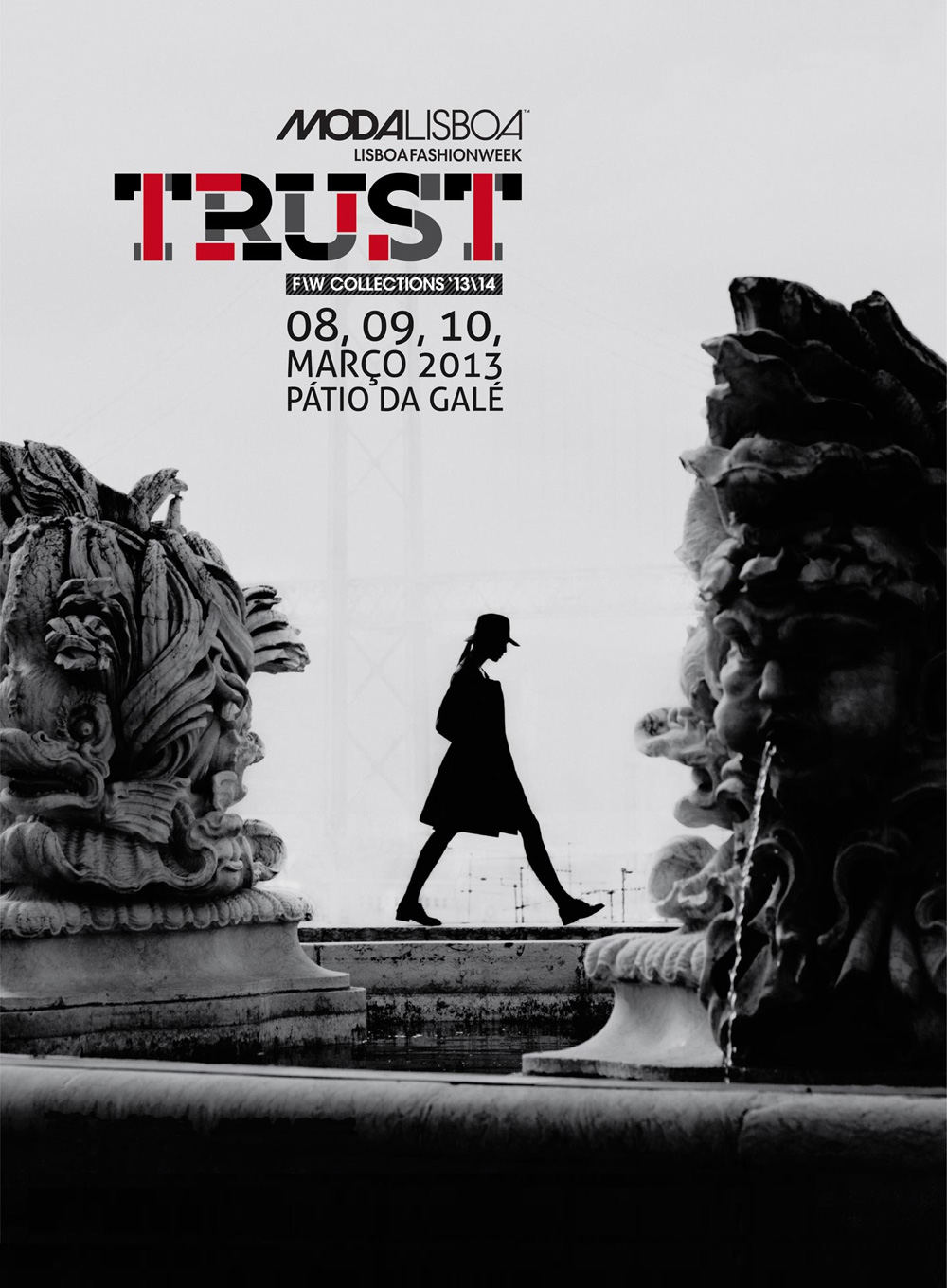 Art Direction: Pedro Ferreira | Y&R
Photo: Marianna Yakobson
Design: Y&R
Trust is a choice. It's our choice. We give action to the retraction. We believe.
TRUST because you cannot stop. We trust in the craft of Fashion in Portugal. TRUST because with the right people, trough the right path, and under the right light, we will give visibility to new networks, new contents, new ideas, new businesses. We will share the best we have in us. TRUST because we invest in those who invest. Those who create. We give ourselves. We reveal ourselves. We dare. TRUST because the world has changed and we 've changed with it. TRUST because we have the duty to be insolence. And to seduce.
FW 13/14
08. 09. 10 MARCH 2013
PÁTIO DA GALÉ
FASHION SHOWS
Aleksandar Protic
Alexandra Moura
Dino Alves
Filipe Faísca
Luís Buchinho
Marques' Almeida . Lab
Miguel Vieira
Nuno Baltazar
Nuno Gama
Os Burgueses . Lab
Pedro Pedro
Ptaszek (Guest designer)
Ricardo Andrez . Lab
Ricardo Dourado
Ricardo Preto
Saymyname . Lab
Valentim Quaresma
Vítor . Lab
White Tent
PROJECTS / OTHER EVENTS
Fast Talks
Wonder Room
Amaranthine Beleza Intemporal | Photo Exhibition
Close-Up ModaLisboa | "The Eye has to Travel" Diana Vreeland's documentary screening: