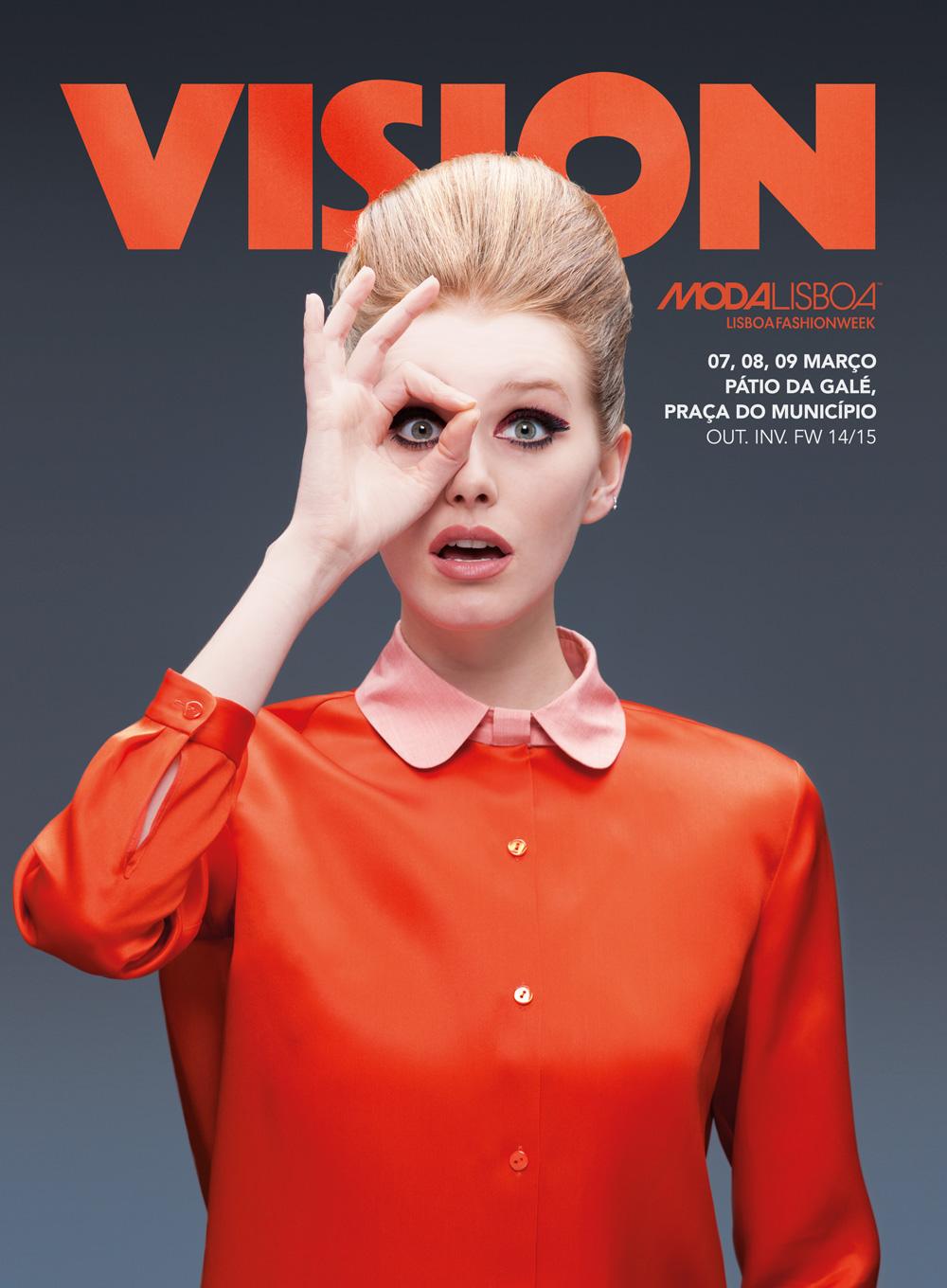 Art Direction: Pedro Ferreira | Y&R
Photo: Sérgio Rosário
Design: Y&R
The best way to predict the future is to create it. That is, by definition, the status and the privilege of fashion. With ambition and inspiration, ModaLisboa places in the heart of this urgency and project the future that designers idealized.
VISION because imagination has no limits. It is an absolute power that inspires and guides, defines trends, generates concepts, requires practice. And because everything had to be dreaming to be realized, VISION is the materialization of the future and the modernity.
FW 14/15
07. 08. 09 MARCH 2014
PÁTIO DA GALÉ
FASHION SHOWS
Aleksandar Protic
Alexandra Moura
Dino Alves
Filipe Faísca
Lidija Kolovrat
Luís Buchinho
Luís Carvalho . Lab
Łukasz Jemioł
Miguel Vieira
Nuno Baltazar
Nuno Gama
Pedro Pedro
Ricardo Andrez . Lab
Ricardo Preto
Saymyname
Valentim Quaresma
SANGUE NOVO COMPETITION
2ID; Catarina Oliveira; Cristina Real; Ina Koelln; Nair Xavier; Olga Noronha; Patrick de Pádua; Sofia Macedo
PROJECTS / OTHER EVENTS
Fast Talks
Wonder Room
Workstation
Janela Urbana Fashion Video 2014