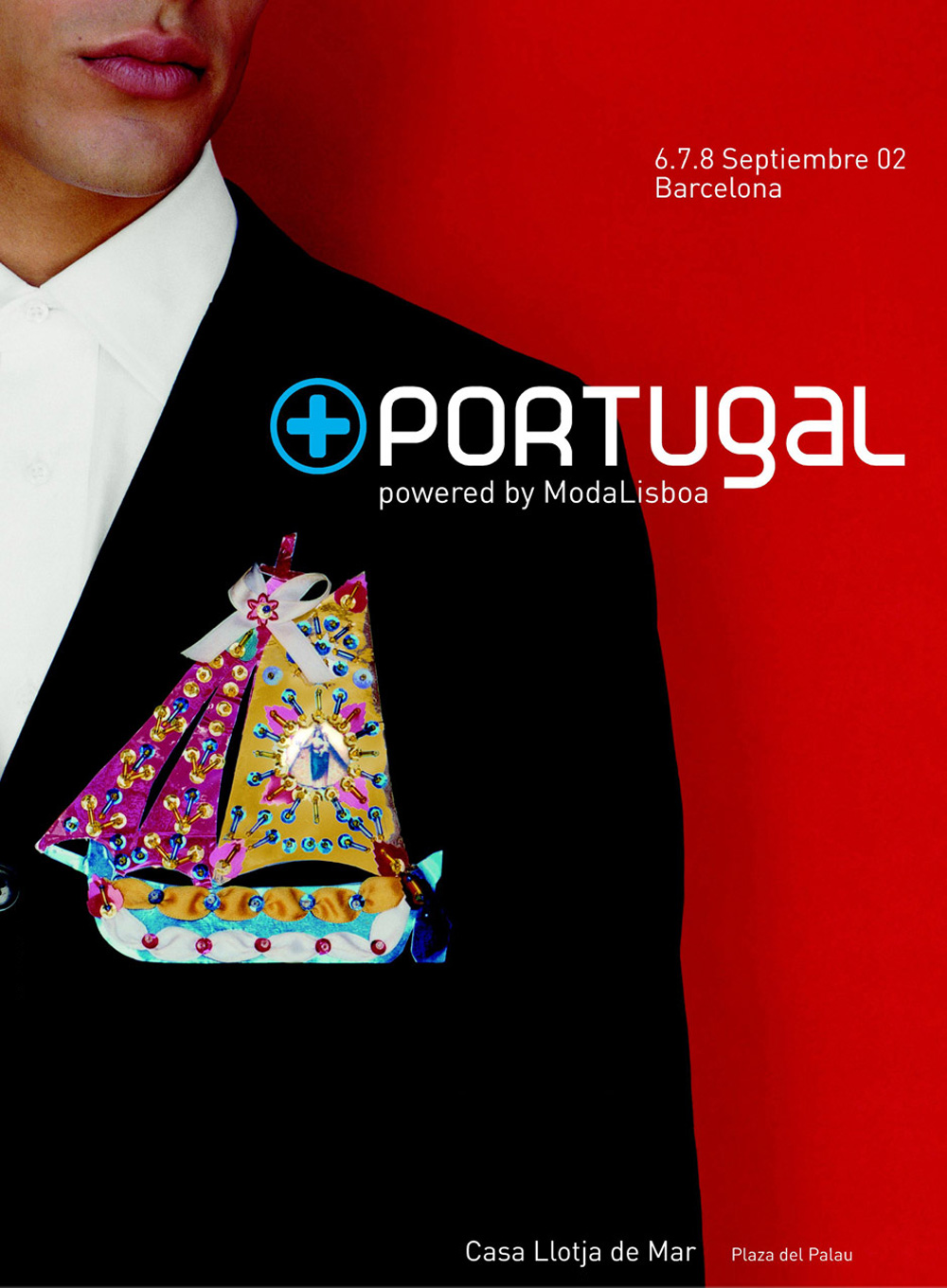 SEPTEMBER 2002 | BARCELONA
– A mix of traditional values and modern concepts;
– A Portuguese identity statement, focused on fashion, design, art, photography, video art and cinema;
– The enhancing of Portuguese Creative force and technological know-how;
– A local Project aiming the global market.
+ Portugal was a wide-ranging showcase that intends to catapult a way of being based on some of the best manufactured and designed in Portugal towards the global market. This project, organized by ModaLisboa in partnership with ICEP and with the support of the Ministery of Economy.
This initiative projected not only our strongest sense of cultural identity, but also exhibited some of the best contemporary Portuguese products. Industrial and semi handicraft companies were involved, as are fashion and equipment designers and handicraft workers. These highlighted more than a mere representation of a country, but also reflected a way of life. This also boosts the image of a Portugal that is modern, yet steeped in tradition.