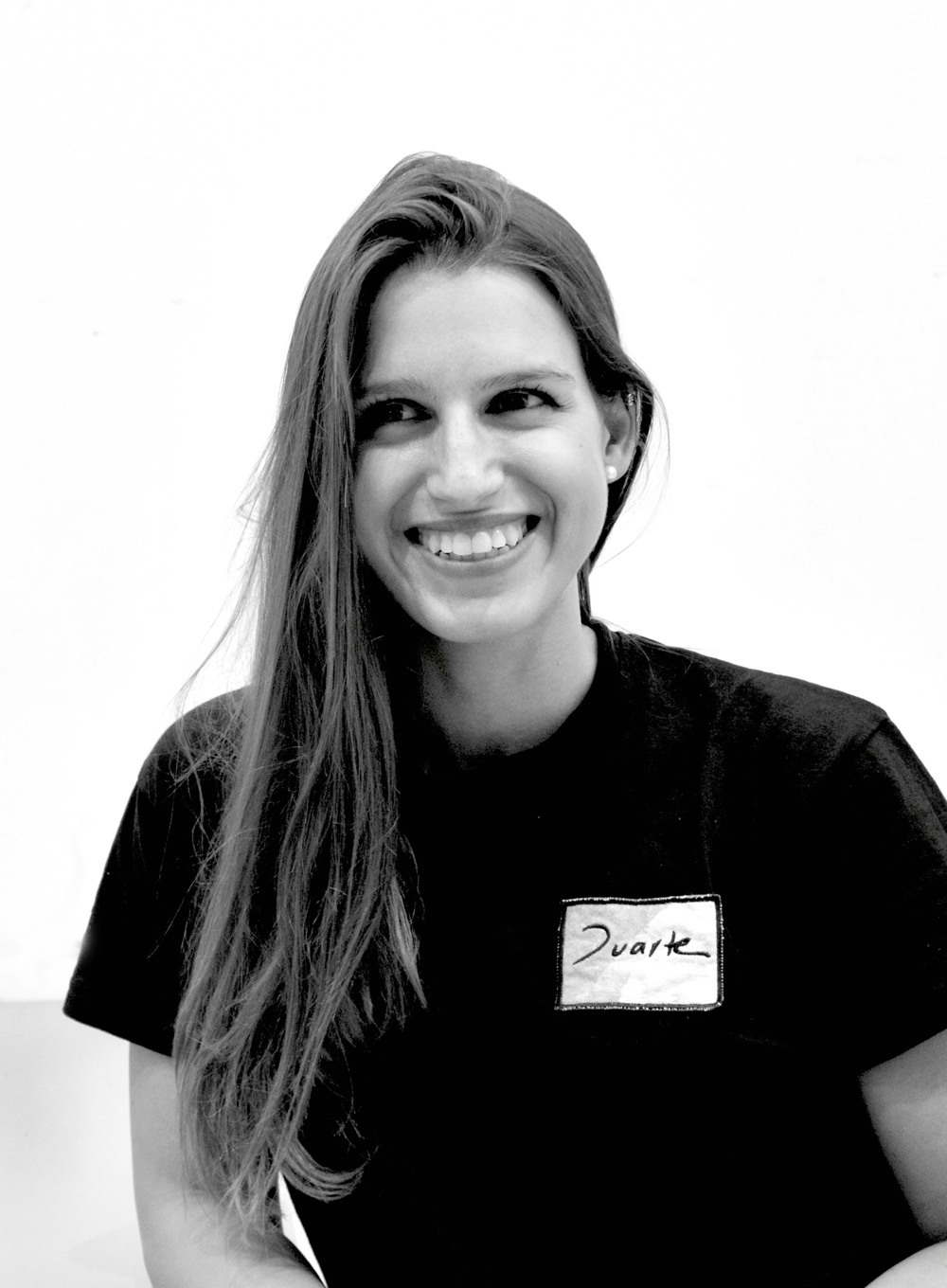 Ana Duarte (Lisbon, 1991), founder and designer of the DuarteHajime brand, studied Fashion Design at the Faculty of Architecture in Lisbon and finished her Master of Arts in Menswear Design and Technology at the London College of Fashion, with distinction, in 2015. Currently, she is a guest teacher at the Lusófona University in the Fashion Design Course.
In October 2016, she presented the "SS17 Knock Out" capsule collection at the Sangue Novo competition, at Lisboa Fashion Week, and won an Honourable Mention Award, starting to be part of the official calendar, in the LAB platform. In 2018, she presented the "SS19 Monaco GP" collection at Riga Fashion Week, and integrated the United Fashion showroom, where she participated again in 2021.
Ana Duarte is the winner of the C.L.A.S.S. Icon 2021 Award: the annual competition for visionary creatives who combines design, responsible innovation and communication, capable of raising contemporary consumer awareness of the new values of sustainable fashion.
With a passion for drawing and illustration, Ana Duarte is a professional illustrator with 5 published books. All the DuarteHajime brand's prints are exclusive, made by the designer, adapting to the concept of each collection.
DuarteHajime intends to redefine the concept of streetwear, creating a Cool Lifestyle. The brand focuses on sustainability and mixing and creating different textures essentially through the use of unique prints, natural and technological fabrics, and knitwear. DUARTE pieces are perfect for someone with an active lifestyle that values garments with design and an urban appeal, while contributing for a better world.
CONTACTS
Rua Amarelhe, 8C
1750-321 Lisboa
Tel: +351 217 520 130
STOCKISTS
DuarteHajime Studio
Rua Amarelhe, 8C
1750-321 Lisboa
L'Ecorce Concept Store
349, Rue Sainte Blandine
73120 Courchevel, France