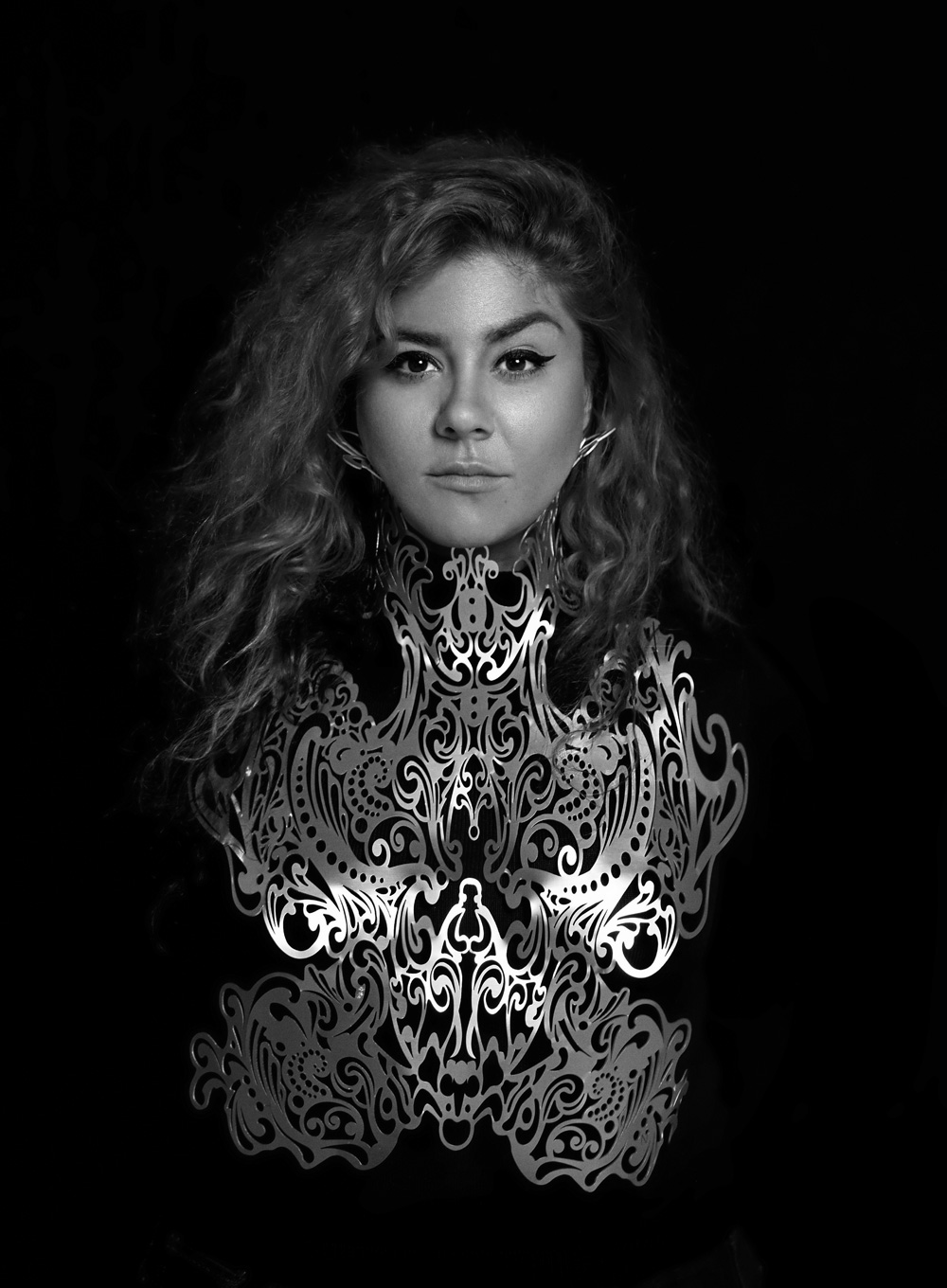 Olga Noronha (Porto, 1990) holds a degree in Jewellery Design from Central Saint Martins College of Art and Design (UAL) and a Masters in Design Research from Goldsmiths College, University of London. In 2017 got her PhD at the same university, with a merit scholarship for a PhD – Design Star Consortium – Arts and Humanities Research Council (AHRC).
Olga Noronha has, since 2011, been linked to several national and international academic institutions, as a researcher, guest lecturer, examiner and speaker, namely at Royal College of Arts (UK); Central Saint Martins College of Art and Design (UK); Winthrop University (USA); UCA Rochester (UK); POLIMI (IT); CITAD – FCT (PT); ESAD (PT); among others) as well as the Museo Del Gioiello Vicenza, in Italy, assuming the curatorship of part of the museum. Noronha is currently Coordinator and Principal Investigator on a research project financed by Foundation for Science and Technology (FCT)  entitled "Study of filigree patterns for biomedical jewellery applications": https://biofiligree.com
With multiple national and international exhibitions and publications in the areas of design, science and art, Olga Noronha's work is part of several public and private collections. The work developed by Olga Noronha fluctuates between different areas, characterised by contrasts and dichotomies that aim to combine scientific pragmatism and the conceptualism of art.
STOCKISTS
Olga Noronha Atelier
Rua Joaquim António Aguiar, 210
4300-096 Porto
(by appointment)
info@olganoronha.com
Stivali
Av. da Liberdade, 38B
1250-001 Lisboa
Boutique dos Relógios Plus
Av. dos Aliados, 121
4000-196 Porto