In direct response to the CORE theme, the conferences moderated by Joana Barrios had two moments of reflection on author Fashion: its challenges, its visions, its present and its future.
The first part, focused on structural themes of the Fashion system, was a practical framework of the Portuguese and international industry today. Olivia Spinelli, Fashion Design Coordinator and Artistic Director of IED Moda Milano, made an intervention on Future, Sustainability and Education, and how these three themes are interdependent, not coexisting one without intersection with the others. Anastasia Bilous, Fashion Editor at Elle Ukraine, stylist and specialist in Fashion Public Relations, talked about her experience in digital brands designed for the metaverse. João Wengorovius Meneses, Secretary-General of BSCD Portugal, presented the Beat by Be@t project, a program to train new Fashion talents and textile companies for sustainability and circularity, of which ModaLisboa is a partner. Finally, Casa do Impacto, a social entrepreneurship platform of Santa Casa da Misericórdia de Lisboa, brought to the Talks João Esteves, from Diverge, the brand promoter of the Imagine project, which works with young people at risk of social exclusion to form them as Designers and Entrepreneurs, enabling them to create their own sneakers business.
The construction of the CORE theme was in charge of the ModaLisboa Designers. Ana Duarte (Duarte), Constança Entrudo, Joana Duarte (Béhen), João Magalhães, Luís Carvalho, Marta Gonçalves (HIBU), Nuno Baltazar, Nuno Gama and Valentim Quaresma had in the Fast Talks a stage for exposing their perspectives of the present and strategies for the future. Each Designer exposed their perspective on the practice of Author Fashion and the current social, political and environmental context in which is applied.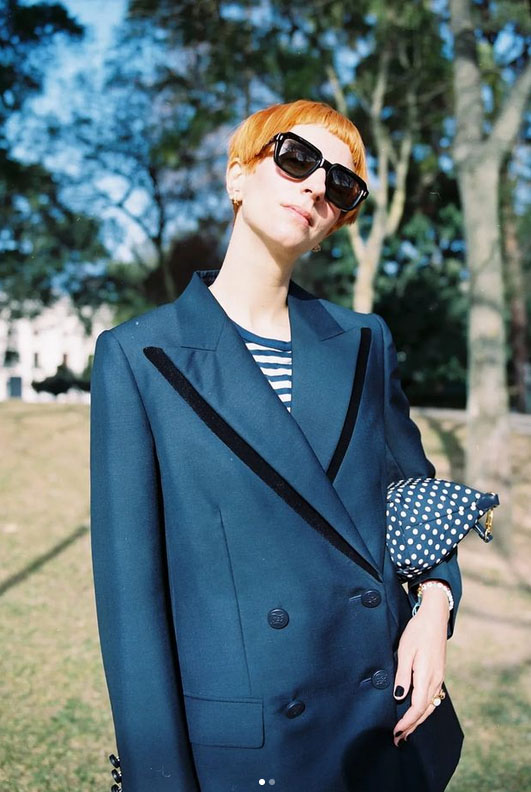 HOST: JOANA BARRIOS
Joana Barrios divides herself between theater, television, the internet, and kitchens. She is an actress graduated from ESTC, has a postgraduate degree in Film Criticism and Pop Music and spent a season with the choreographer Anna Sánchez, in Barcelona. She has been a member of Teatro Praga since 2008. She was the friendliest nightclub concierge ever at Lux/Frágil. She was co-author and presenter of ARMÁRIO, the documentary series on Fashion, broadcast on RTP2 that in 2020 earned her the award for Best Entertainment Program from the Portuguese Society of Authors. She collaborates with Canal Q on shows such as Super Swing or Princesas e Doentes, always alongside André e. Teodósio. Joana is the author of two cookbooks: NHOM NHOM and O DA JOANA — and she has more on the way.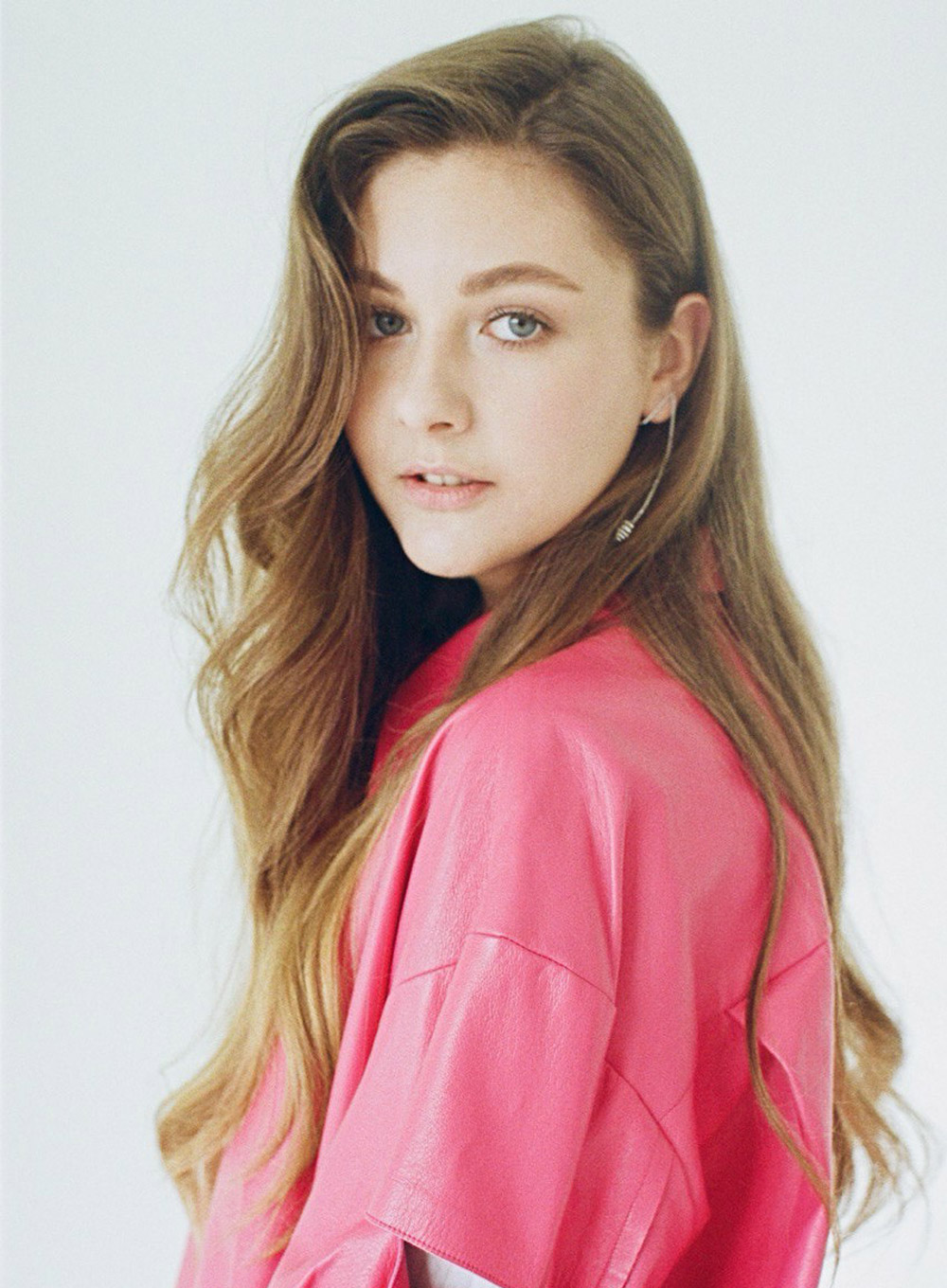 ANASTASIA BILOUS | ELLE UCRÂNIA
Anastasia Bilous is ELLE Ukraine's fashion editor, celebrity stylist and Fashion PR specialist. 
Anastasia is a professional with six years' experience in the Fashion Industry. One of her main clients as a Fashion PR is Diverge, a young Metaverse fashion company based in LA. Bilous is a specialist in communication, copywriting, managing, production and styling. She has a huge work experience with both Ukrainian and worldwide fashion brands.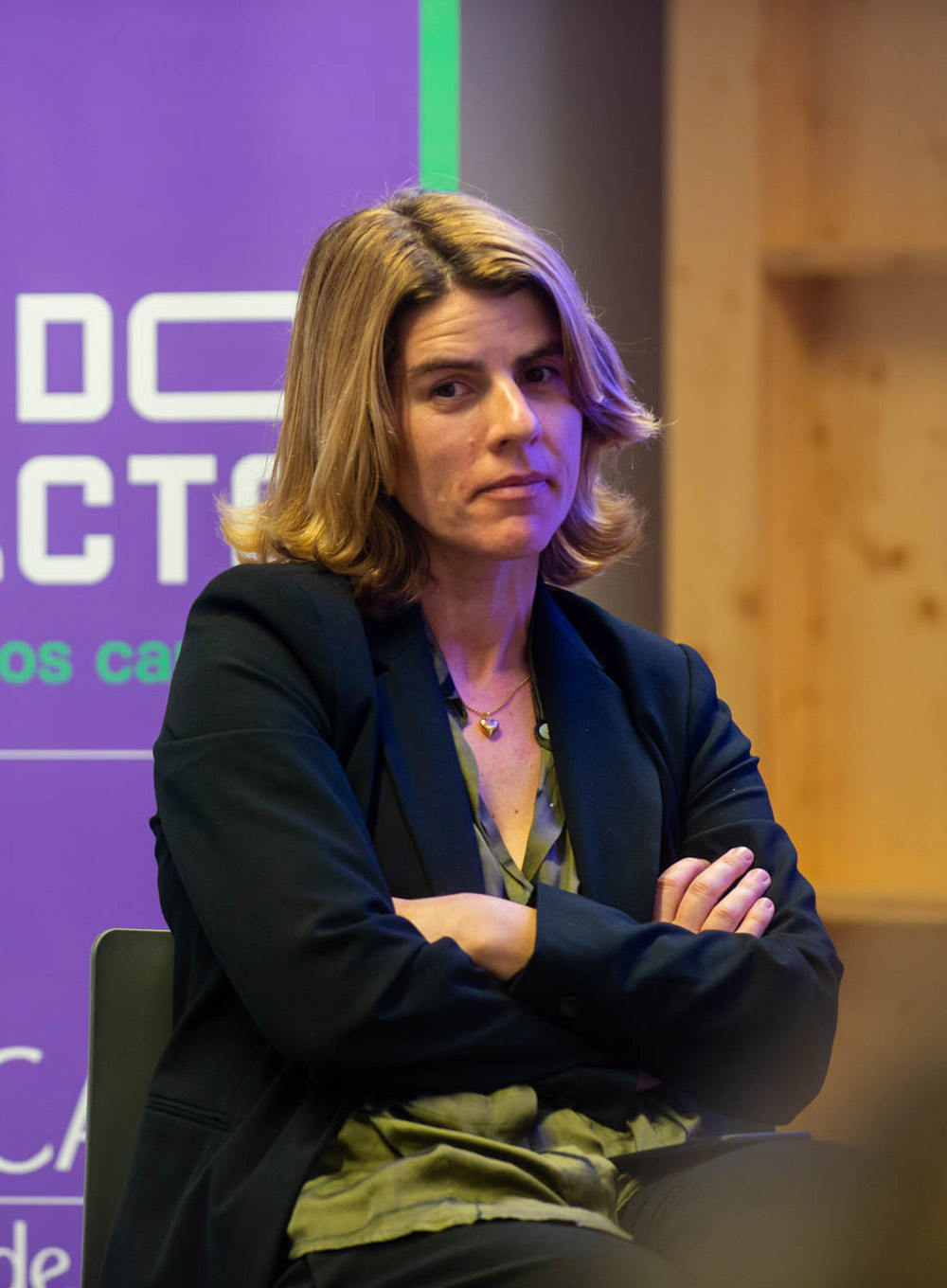 INÊS SEQUEIRA | CASA DO IMPACTO
A lawyer by training, Inês left the practice of law in 2009 to make a difference in the public sector. Since then, she has worked with innovation and entrepreneurship in the Municipality of Lisbon, where she was part of the team that helped build the Lisbon entrepreneurship ecosystem, with the creation of several innovative spaces such as StartUp Lisboa, Labs, Centro de Inovação da Mouraria, Fab Lab Lisbon, among others. In January 2018, she joined the centenary organization Santa Casa da Misericórdia de Lisboa, where she directs the Department of Entrepreneurship and Social Economy and founded Casa do Impacto, an impact innovation hub that opened its doors four years ago in a convent on one of Lisbon's most stunning hills. As a person, Inês has always been deeply committed to issues related to society, equality, justice, education, sustainable growth and the environment. Helping to build a world of equal opportunity is her goal in life and work.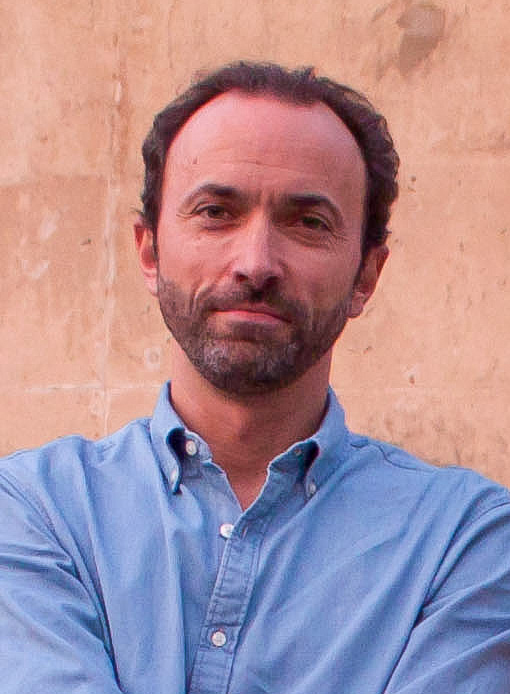 JOÃO ESTEVES | DiVERGE
João is a senior manager with 20+ years of experience in the marketing value chain across multiple industries, like toys (LEGO), beer (Super Bock Group) or retail (Sport Zone). Esteves co-founded DiVERGE in 2018, a brand that generates social and environmental impact that offers premium, made to order and customizable sneakers through a platform of co-creation, based on an ethical supply chain.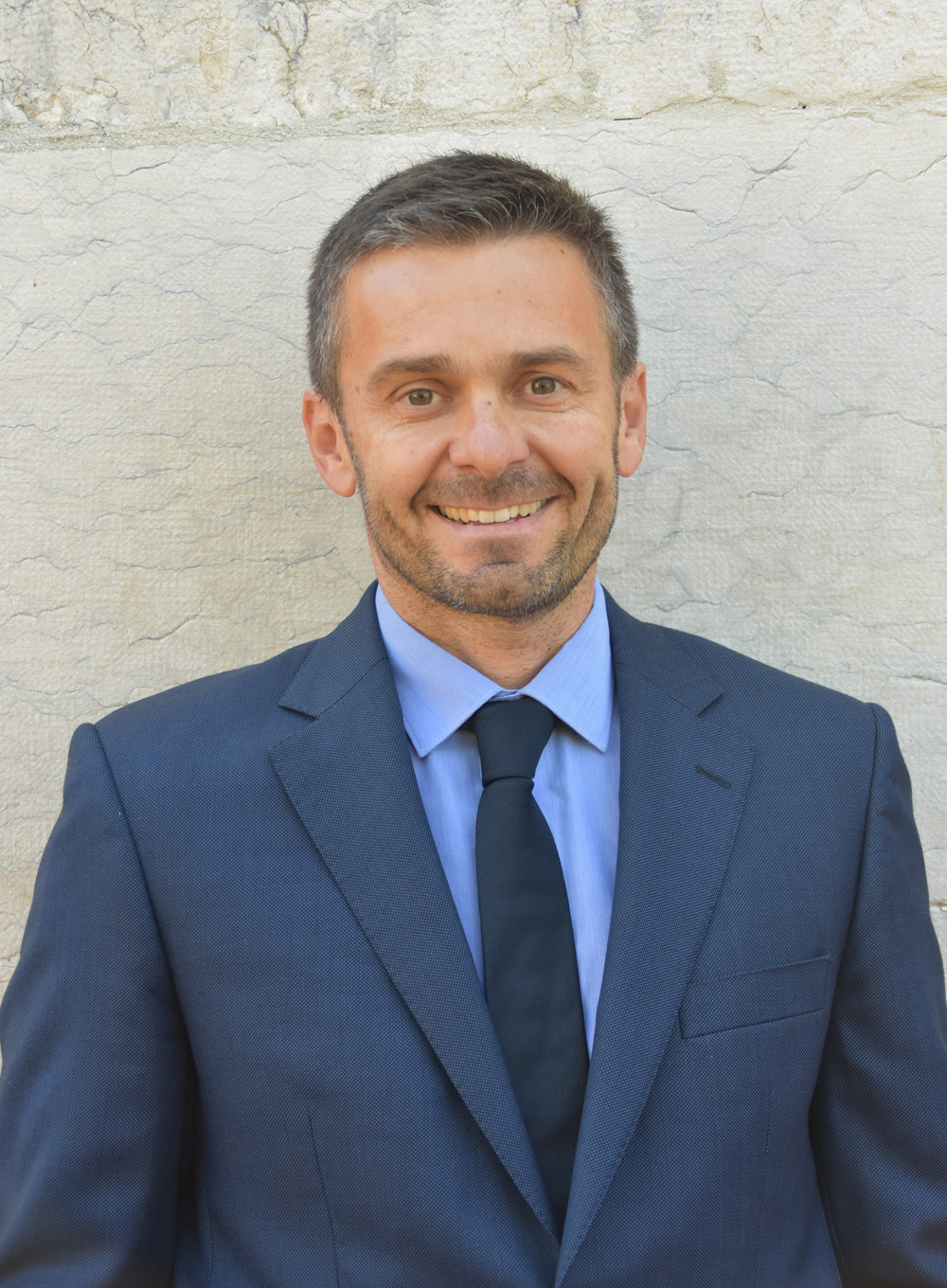 JOÃO WENGOROVIUS MENESES | BCSD PORTUGAL
João Wengorovius Meneses is the Secretary-General of BCSD Portugal. He has a degree in Management and has held various management and leadership positions in the public and private sectors, as well as in the third sector. Among other roles, he was the president of the NGO TESE, coordinator of GABIP Mouraria at the Lisbon City Council, director of the Innovation Center of Mouraria, an incubator for creative industries, Secretary of State for Youth and Sports in the XXI Constitutional Government of Portugal, and most recently, general manager of an investment fund for business angels and an accelerator at the Porto Business School (University of Porto). He was also a guest lecturer at two Portuguese universities for about ten years and a columnist for an economic newspaper. He has attended various executive training programs in the field of sustainability at various international universities, such as Harvard, Kellogg, Stanford, INSEAD, Cambridge, and IMD.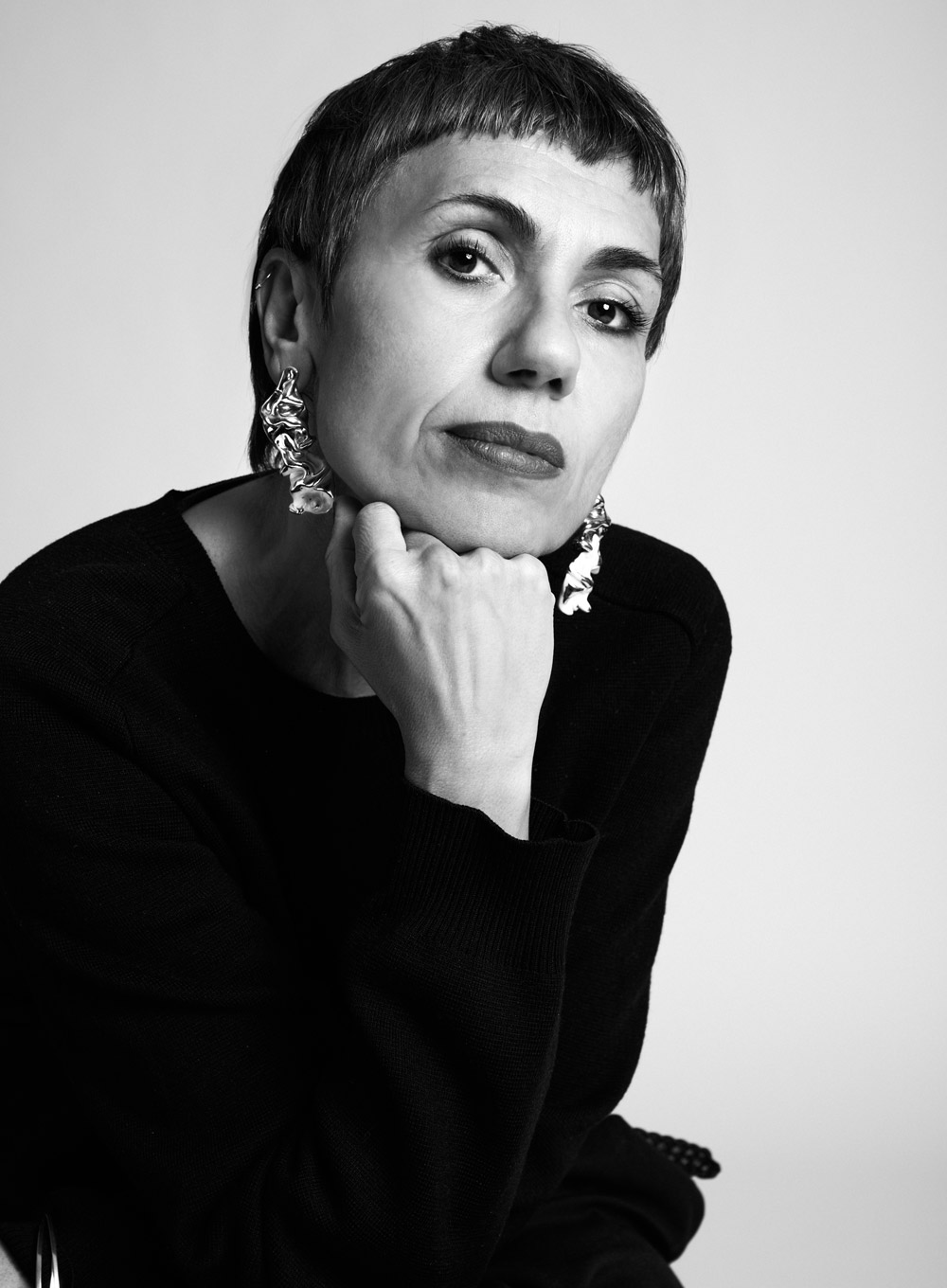 OLIVIA SPINELLI | IED – ISTITUTO EUROPEO DI DESIGN
Graduated in Fashion Design in University of Urbino, Olivia Spinelli began working for the young lines created by fashion brands in the 90's: D&G for Dolce & Gabbana, VERSUS for Versace, G GIGLI and GF FERRE woman. In the field of kidswear she follows, with the Zannier group, the LEVI 'S kids / junior collection, she designs I Pinco Pallino and Dirk Bikkembergs. Since 2008 she has undertaken a freelance career and is in charge of coordinating the Fashion Design area in IED Moda Milano for the three-year courses, second year teacher of womenswear and kidswear collection, tutor for workshops and thesis projects. In March 2020, she takes over the role of art director of the school.
ANA DUARTE | DUARTE
Ana Duarte (Lisbon, 1991), founder and designer of the DUARTE brand, studied Fashion Design at the Faculty of Architecture in Lisbon and finished her Master of Arts in Menswear Design and Technology at the London College of Fashion, with distinction, in 2015. In October 2016, she presented the "SS17 Knock Out" capsule collection at the Sangue Novo competition, at Lisboa Fashion Week, and won an Honourable Mention Award, starting to be part of the official calendar, in the LAB platform. Ana Duarte was the winner of the C.L.A.S.S. Icon 2021 Award: the annual competition for visionary creatives who combines design, responsible innovation and communication, capable of raising contemporary consumer awareness of the new values of sustainable fashion. DUARTE is currently presenting on ModaLisboa's main catwalk.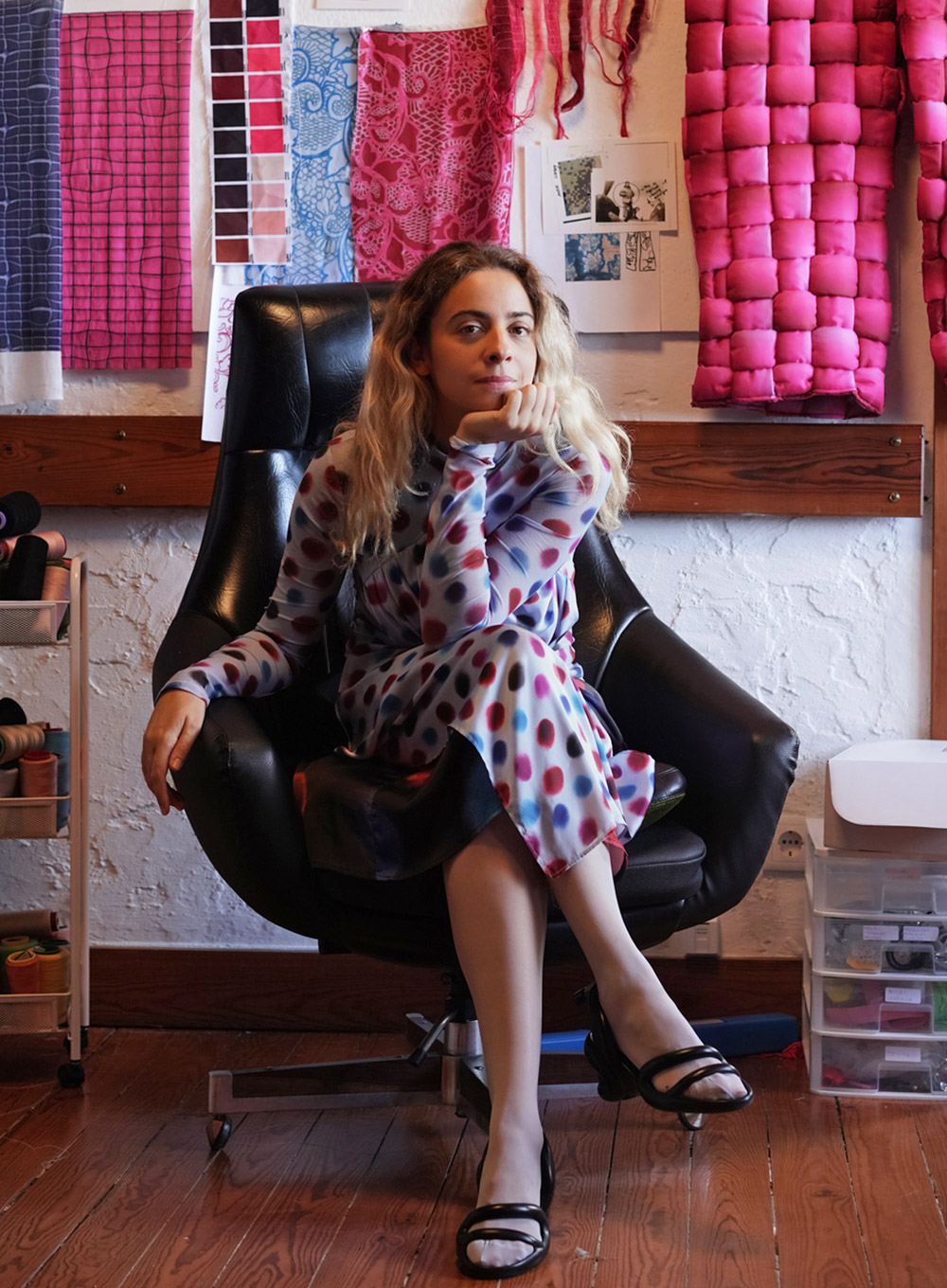 CONSTANÇA ENTRUDO
Constança Entrudo graduated from Central Saint Martins School in 2017 with a BA in Textile Design. She has worked as a textile designer for Balmain, Peter Pilotto and Marques'Almeida. In 2018, she founded her eponymous label and presented her first collection at ModaLisboa – Lisboa Fashion Week, and quickly gained notoriety for her deconstructed woven fabrics with bonded recycled threads, bold graphic prints and irregular proportions. Meticulously made by hand, all her pieces are created in accordance with her belief that making clothes is about the way we reuse flat fabric to a 3D figure form of the human body. All her production methods are focused on upcycling, harnessing the transformative power of craft and creativity to minimize our impact on the environment.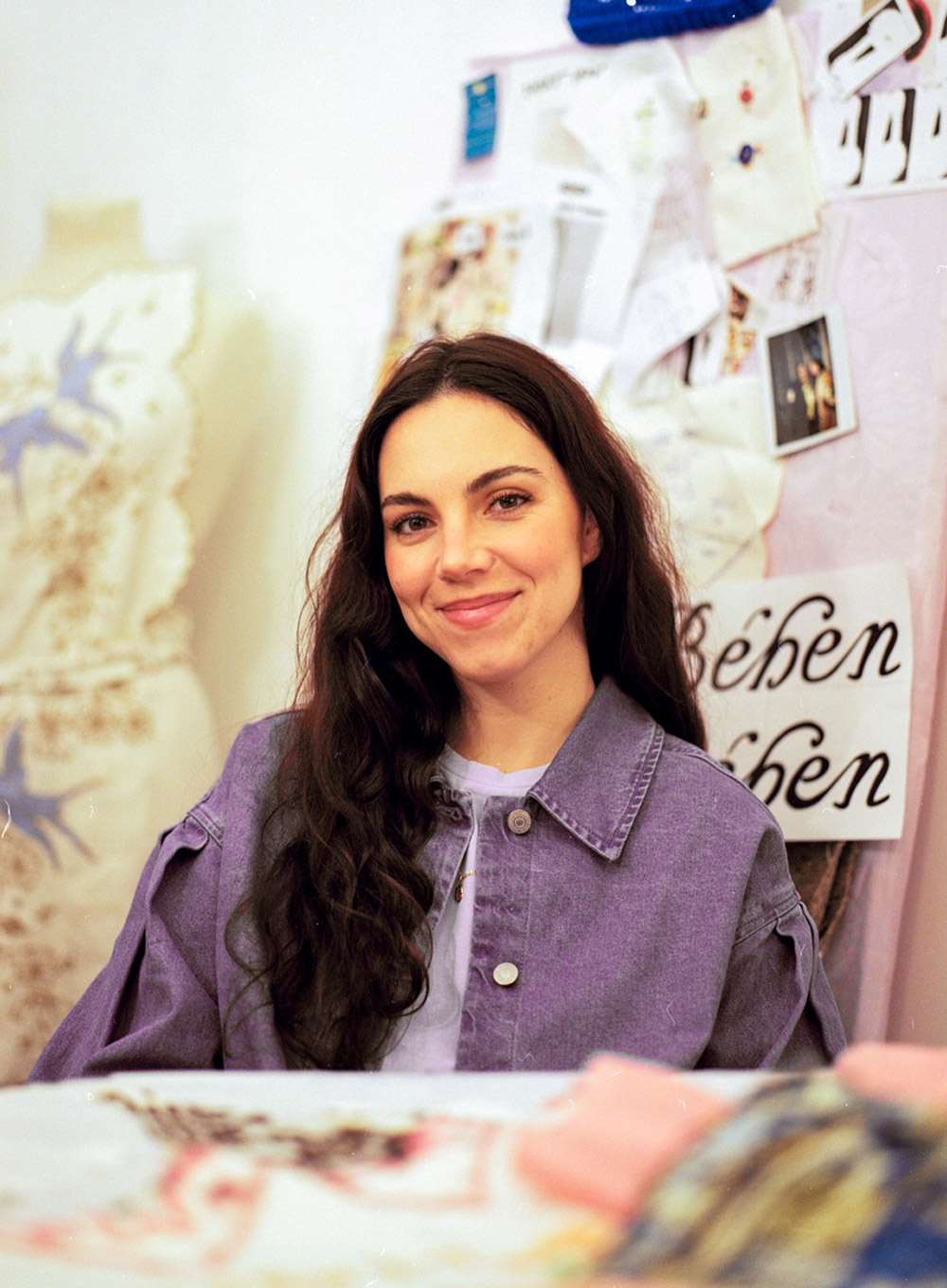 JOANA DUARTE | BÉHEN
Joana Duarte is the Founder and Designer of BÉHEN. She studied in London at Kingston University, after graduating from the Faculty of Architecture, in Lisbon. She deepened her interest in ethical production and working with artisan communities, which led her to India to intern at a Fair-Trade fashion brand member of the WFTO. After her time in India and the Masters in London, the Designer returns to Portugal and to the family stories and embroideries that fueled the creation of BÉHEN. In March 2020, presented for the first time at Lisboa Fashion Week. In 2021, BÉHEN wins the 1st US Embassy's AWE Female Entrepreneurship Award, and in 2022 the Golden Globe for Fashion Personality of the Year. BÉHEN continues to develop ongoing work with craftsmen, ancestral techniques and communities, while investing in the intersection between tradition and technological innovation to ensure know-how longevity.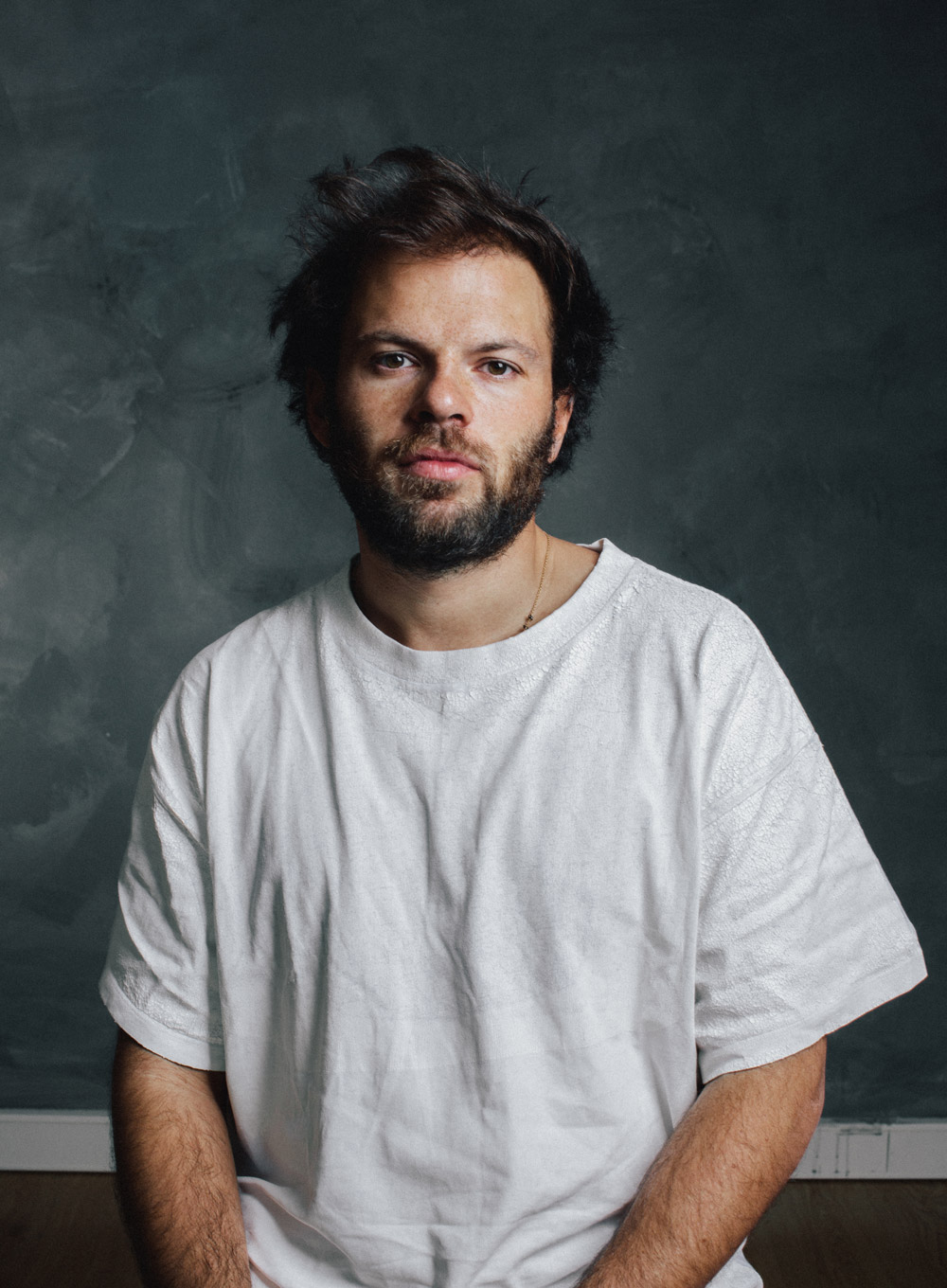 JOÃO MAGALHÃES
João Magalhães (1988) grew up between London and Lisbon. Early in his life, he shown great interest in the arts, which led him to study architecture and to specialized in fashion, exploring form and construction in his creations. In 2014 he created Morecco, which started as an accessory brand, but the evolution of the concept led to ModaLisboa a year later, with the first complete ready-to-wear collection. João Magalhães explores an aesthetic universe marked by androgyny, the materials' requirements and cut, by handmade techniques, from knitwear to hand embroidery. In March 2019, he signed the first collection João Magalhães. His pieces continue to detach themselves from gender and age constraints, they are free of categorizations, but the designer is now exploring a new conceptuality, closer to what he envisions for one's today wardrobe.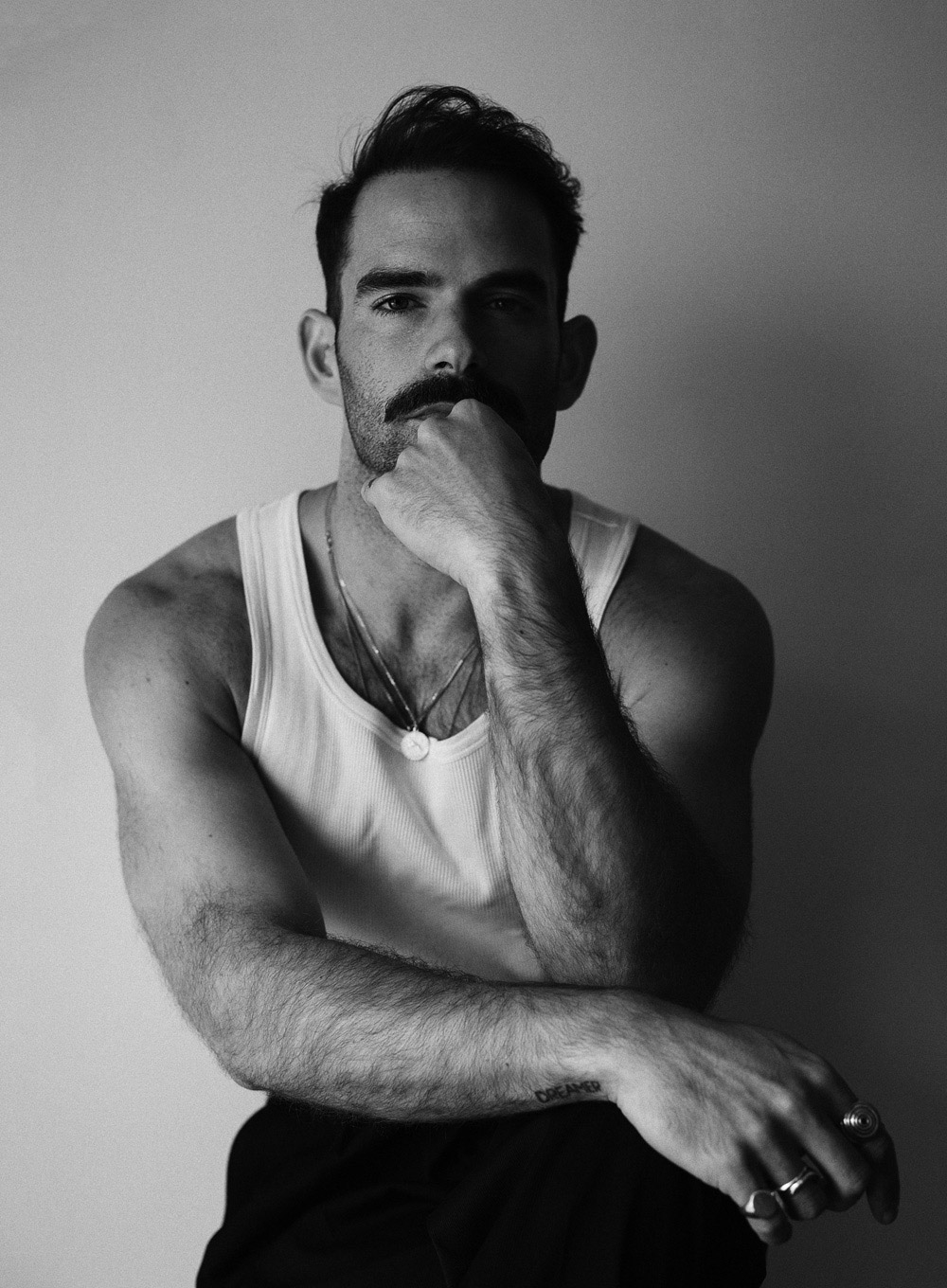 LUÍS CARVALHO
Luís Carvalho (Vizela, 1987) graduated in Fashion and Textile Design at the Instituto Politécnico de Castelo Branco. He worked at ModaLisboa and at Filipe Faísca and Ricardo Preto's studios. Was fashion designer at Salsa Jeans for two years until he decided to create his own brand. In 2013, he created the Luís Carvalho brand and presented his first collection at ModaLisboa. In 2014, he opened his first space in Vizela, Luís Carvalho | Studio. In 2016, he was honored with the GQ Men of The Year award in the category of Fashion Designer. In 2018 and 2019 he was one of the laureates of the "Maison Mode Mediterranée" Prize, in Marseille. In 2017 and 2021, he was distinguished with the Golden Globe for Best Fashion Designer. Luís Carvalho is currently recognized for wearing several national and international celebrities.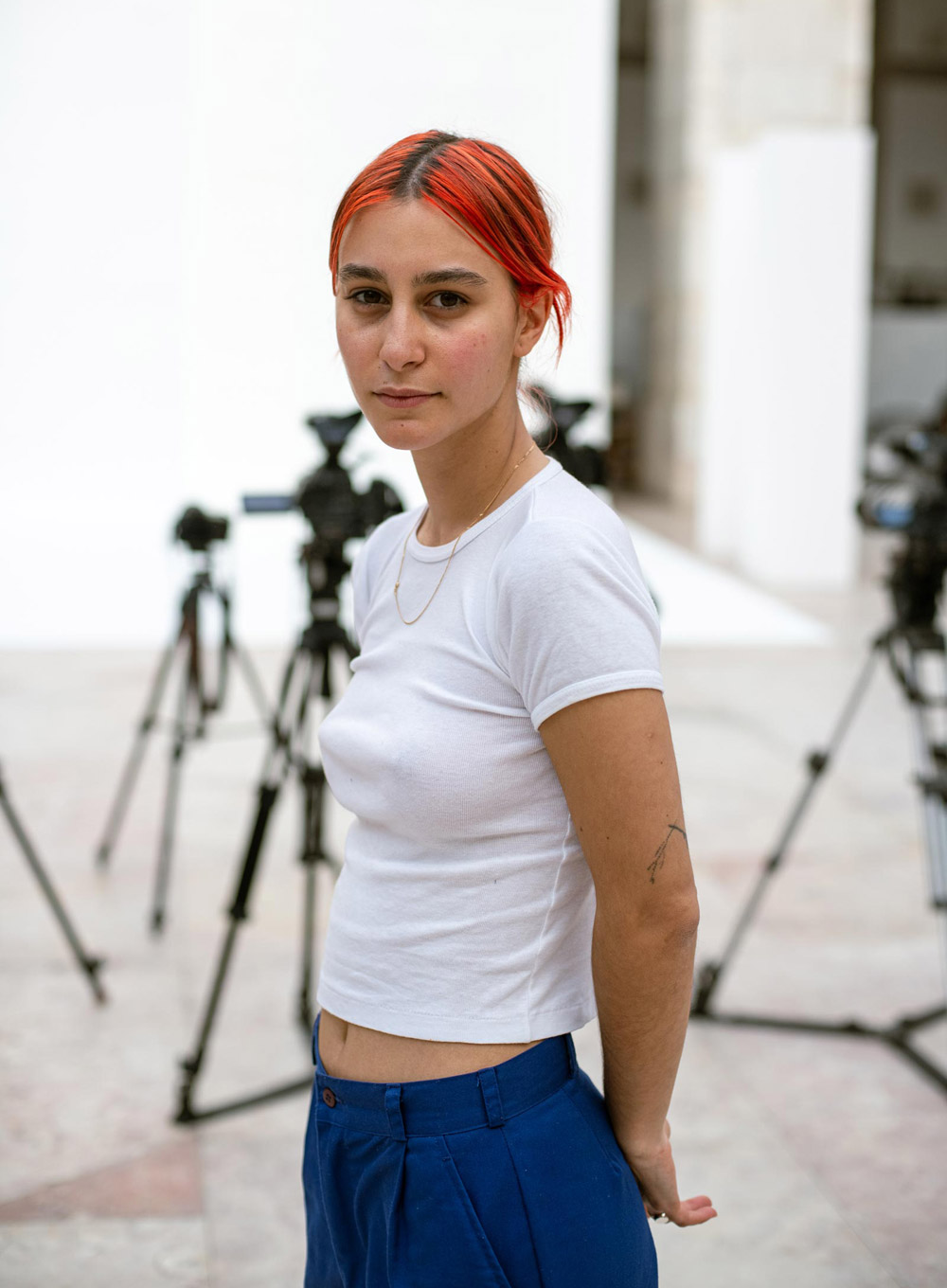 MARTA GONÇALVES | HIBU
Marta Gonçalves is the Founder and Designer of HIBU, a Portuguese fashion brand founded in 2013 that creates genderless pieces, crossing multidisciplinary references and a minimal deconstructed aesthetic through a relaxed approach.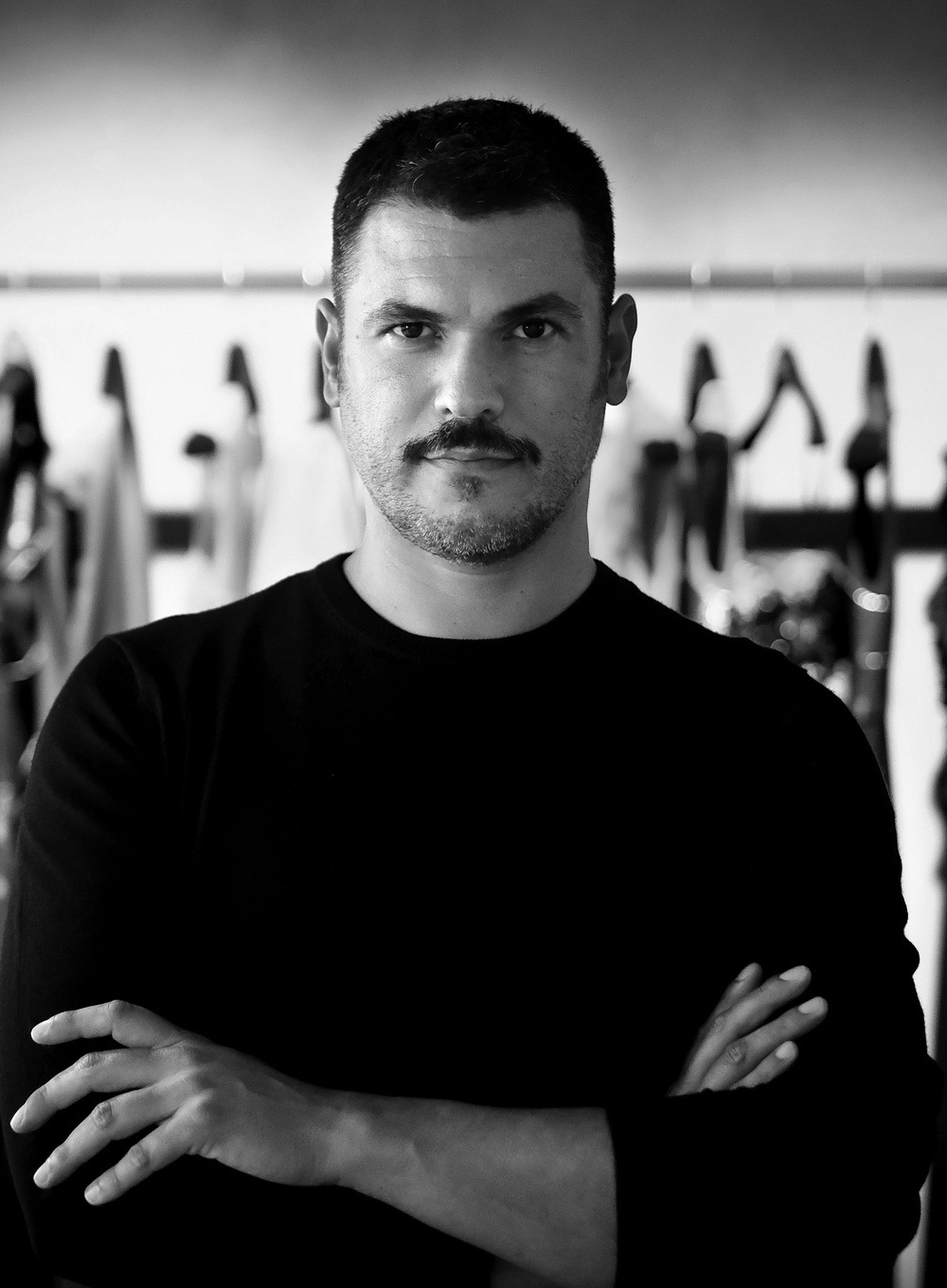 NUNO BALTAZAR
Nuno Baltazar graduated in Fashion Design from Citex (currently Modatex) in 1998. Nuno Baltazar has worked only under his own name since 2004. In May 2005 he opened his first store, in Porto, as an extension of his studio work. He has made sporadic collaborations for music, cinema, theatre and dance. At the same time, his creative office has various uniform projects. Throughout his career, he has been awarded with several prizes: Fashion TV Award in the category of Best Fashion Designer (2011), Golden Globe for Best Designer of the Year (2013), Commendation of the Order of Prince Henry the Navigator (2015). Between 2015 and 2021, he collaborated as a fashion consultant at Riopele. In 2020, he returned to the presentations at ModaLisboa – Lisboa Fashion Week.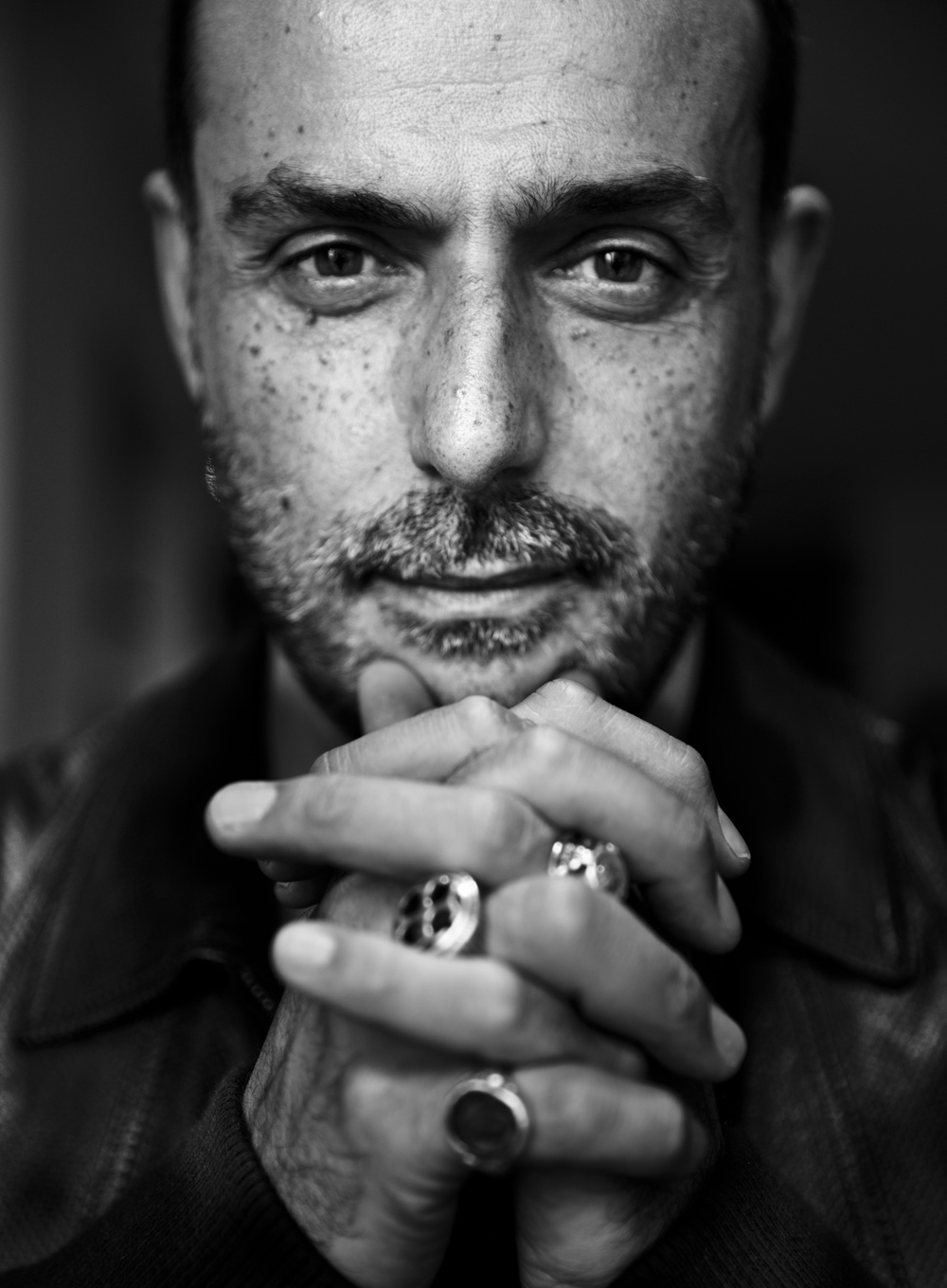 NUNO GAMA
Nuno Gama has a degree in Fashion Design from CITEX, Porto, in 1991, and created his brand in 1993. He has vast experience with the national/international textile industry, standing out in terms of company uniforms, the most recent ones for Carris and Carris Metropolitana. He is also the creator of numerous wardrobes for several films, ballets and plays. He has represented Portugal in many international fashion weeks, exhibitions and trade fairs. Since its beginning, he has been part of the ModaLisboa's Designers group, where he regularly presents his collections. Awarded numerous times, the title of Commander of the Order of Infante D. Henrique is one that stands out the most. He recently opened his new store at Praça da Ilha do Faial where he develops and sells his creations.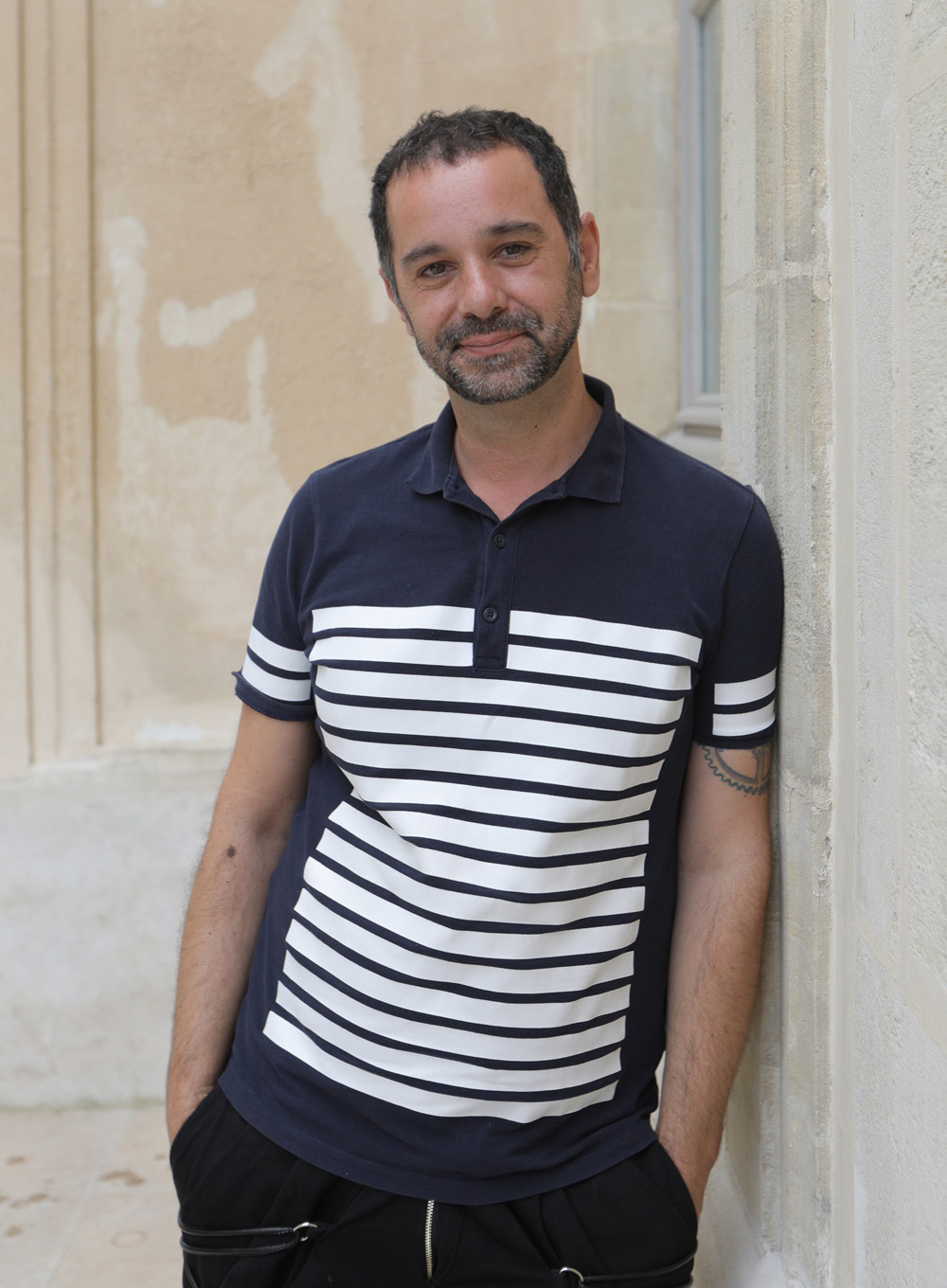 VALENTIM QUARESMA
Valentim Quaresma studied in the School of arts António Arroio and in Ar.co's Jewellery department. He worked with Ana Salazar, the pioneer of Portuguese fashion, creating jewellery and accessories for her collections from 1990 to 2010. In 2008, he won the prize "Accessories collection of the Year" in the international competition ITS#7 in Trieste - Italy, and started his own brand. Since then, he has been presenting his own collections internationally in events like Bread and Butter in Barcelona; 080 Barcelona Fashion, [moment] in Riga, Fashionclash in Maastricht, The Netherlands; Cesis Fashion Art Festival in Latvia; Bijorhca in Paris; MoBa13 "Fetishism in Fashion" in Arnhem; Manupulating Surface - Portuguese Craftmanship in London, among others. With his FW 11/12 collection, "Alchemy", he integrates the ModaLisboa's official calendar, where he started to present his work seasonally.