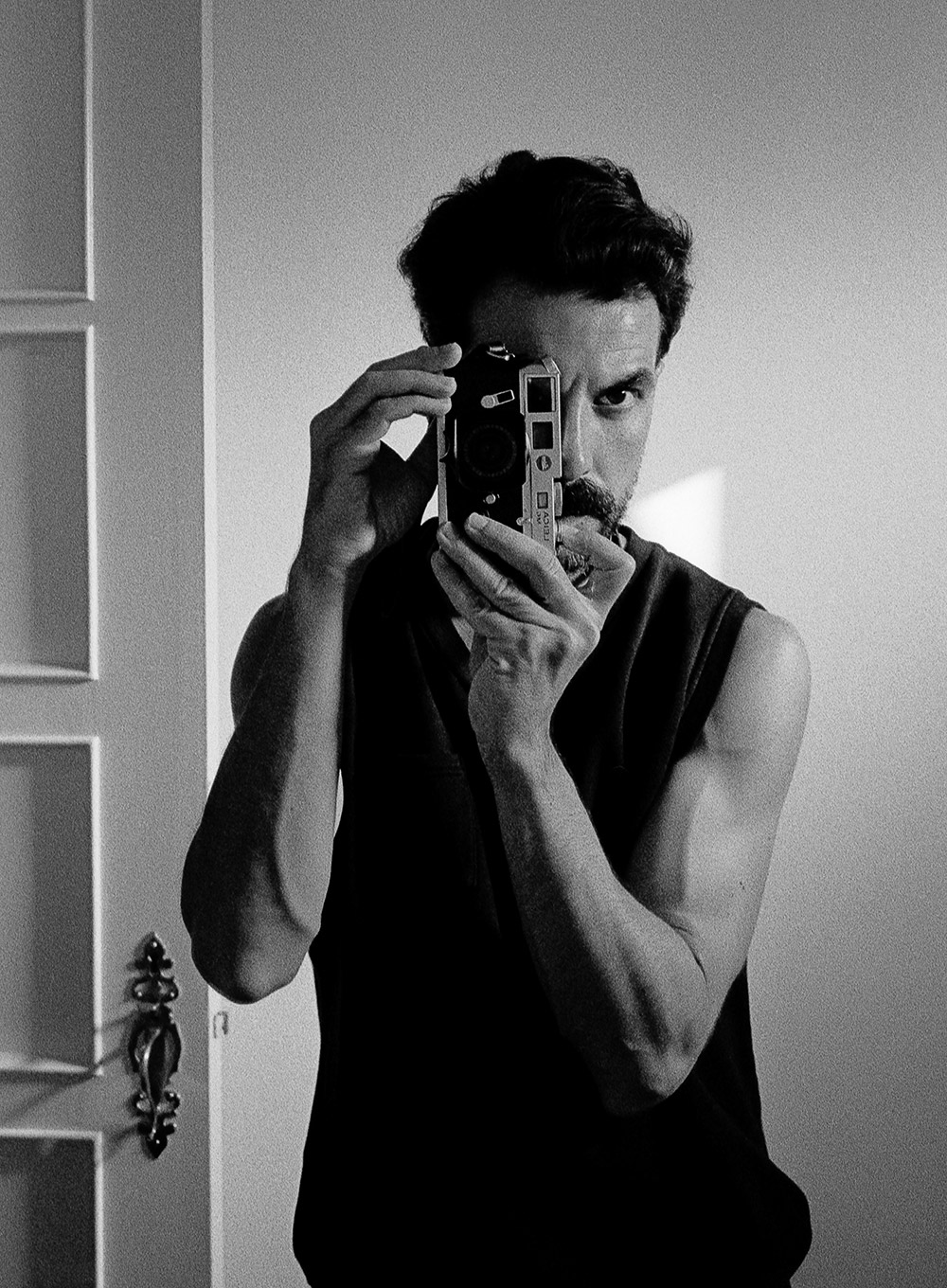 Diogo Coelho, curious, observer, documents life in the cities he passes through, especially Lisbon, where he lives.
In recent years, analogue photography, mostly black and white, sometimes in color, has been a tool to achieve his visual aesthetic.
He likes to tell stories of strangers on the street, candid gestures, a body of work still in progress.
Born on Madeira Island, his education and professional career is in the field of video production, as a videographer. He won an award for best cinematography working as a dop for "Bonnie" at the first edition of Porto Fashion Film Festival.