NEW ARTWORK BY VALENTIM QUARESMA ON DISPLAY AT ESPAÇO EXIBICIONISTA
Valentim Quaresma is one of the 28 artists participating in the collective exhibition "Timeline", which will be on display from July 7th to August 12th, 2023, at the Espaço Exibicionista Gallery, in Lisbon.
Inspired by the work "Being and Time" by German philosopher Martin Heidegger (1889-1976), this exhibition leads to a reflection on the influence of time through people, events, social movements, and art.
Published in 1927, "Being and Time" (in German: Sein und Zeit) is Martin Heidegger's best-known work and one of the most significant contributions to 20th-century thought. It seeks to consider time as a horizon to answer to the question about the meaning of being and human existence.
Time is profoundly influenced by the people who inhabit it: their actions and choices echo through the ages, creating a legacy that transcends the ephemerality of the present.
"We, as beings in constant transformation, give meaning to time through our experiences, memories, and actions. We create history, trends, and events that intertwine in the fabric of time, shaping our existence. While we seek to understand and organize time, we develop different forms of measurement. From ancient sundials to sophisticated atomic clocks, we try to capture the passage of time in measurable units. But even in our quest for precision, time reveals its cyclical mysteries."
For this year's group exhibition, the Espaço Exibicionista Gallery challenged twenty-eight national and international artists to present works related to events, people, and time. Valentim Quaresma presents "Troy", a unique artwork where Art and Fashion intersect.
ARTISTS: Alexandre Alonso (PT), Álvaro de Matias (ESP), Candice Spruyt (FRA), Cias (PT), Dish (PT), Duma (PT), Emanuel de Sousa (PT), Eudald de Juana (ESP), Gary Myatt (EN), Jana Buttner (AUT), James Bonnici (AUS) João Fortuna (PT), Joaquin Maximiliano (ESP), Jorge Charrua (PT), Laura Restrepo (COL), Lazaro Bonixe (PT), Luís Ferreira (PT), Maria Flores (PT), Mariana Duarte Santos (PT), Martinho Dias (PT), Matheau Questel (FRA), Paula Rosa (PT), Paulina Goca (MEX), Petri Salo (FIN), Simone Benedetto (ITA), Sofia Lobato (PT), Valentim Quaresma (PT) e Valter Lopes (PT)
ESPAÇO EXIBICIONISTA
Rua Dona Estefânia 157C – Lisbon
Monday to Friday, 11am – 8pm; Saturday, 11am – 4pm
www.espacoexibicionista.com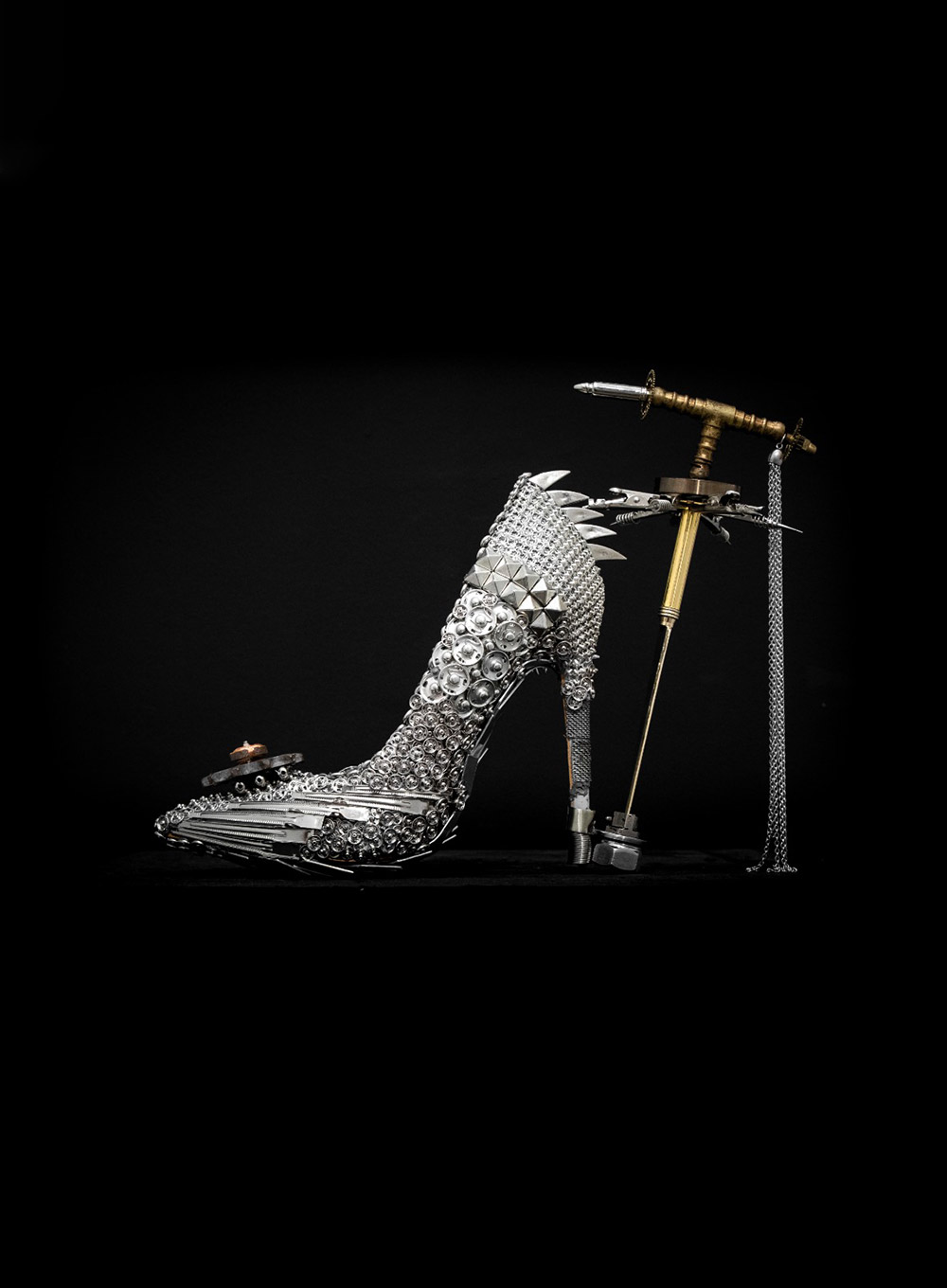 Valentim Quaresma is one of the 28 participating artists in the collective exhibition "Timeline", on display at the Espaço Exibicionista Gallery.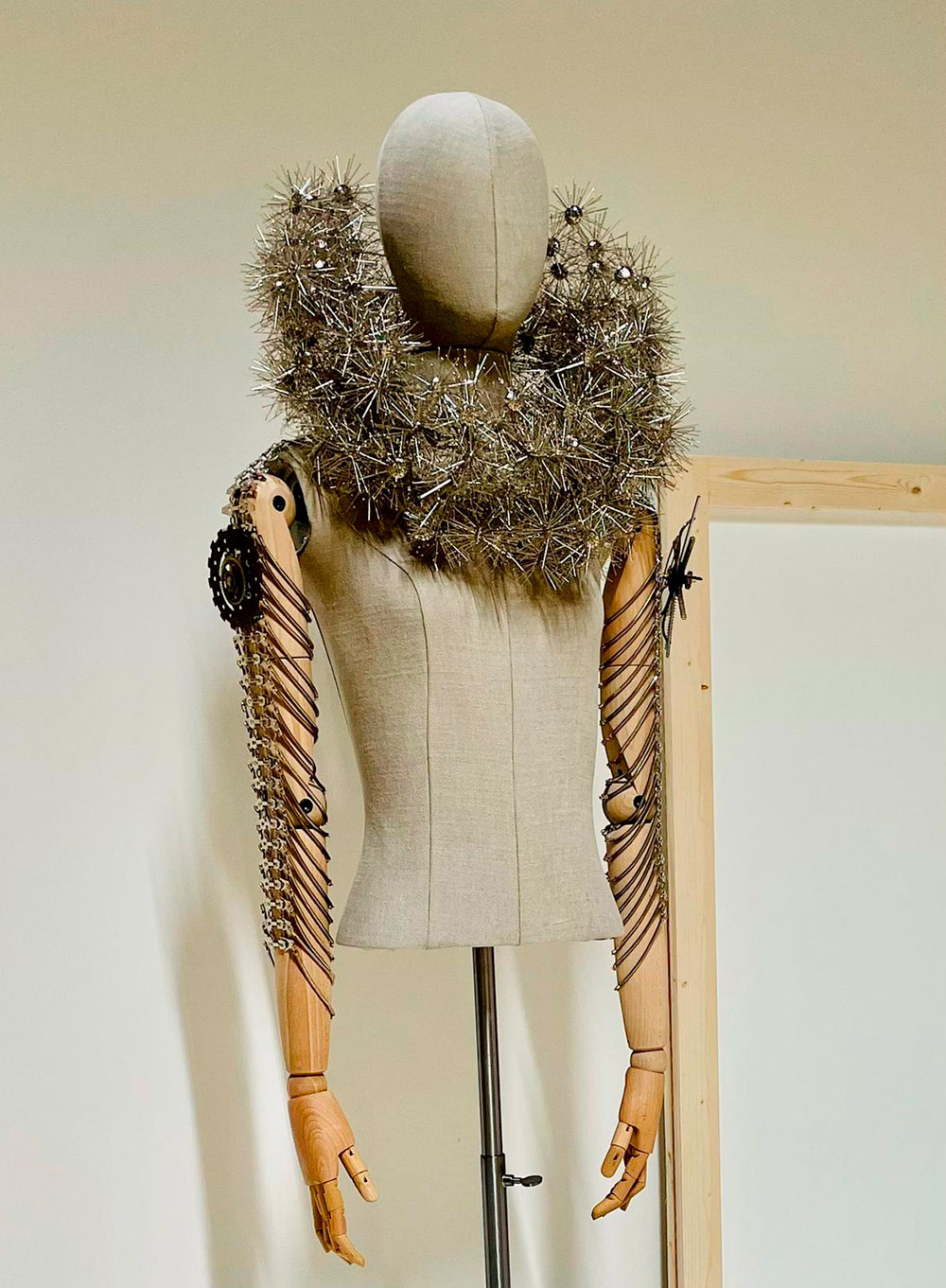 ITS Arcademy - Museum of Art in Fashion, the first contemporary fashion museum in Italy opens its doors today in Trieste. Valentim Quaresma is one of the designers represented in the first exhibition.