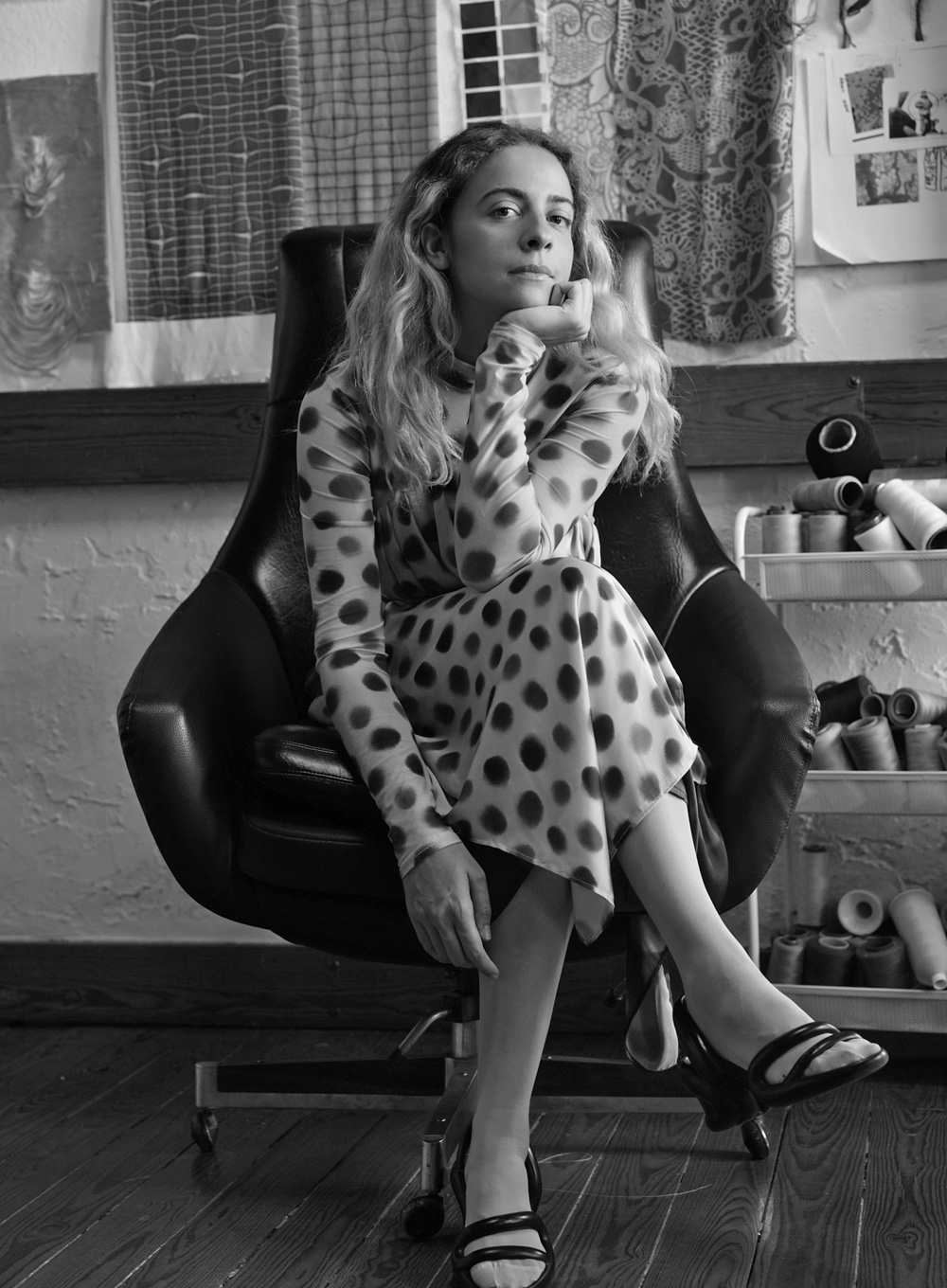 Constança Entrudo graduated from Central Saint Martins School in 2017 with a BA in Textile Design. She has worked as a textile designer for Balmain, Peter Pilotto and Marques'Almeida.
In 2018, she founded her eponymous label and presented her first collection at ModaLisboa – Lisboa Fashion Week, and quickly gained notoriety for her deconstructed woven fabrics with bonded recycled threads, bold graphic prints and irregular proportions.
Research, experimentation and a sense of humor are the basis of Constança Entrudo's unique creations. The designer creates with absolute freedom from preexisting design frameworks, using trial-and-error methods to arrive at the label's exclusive fabric technologies. Meticulously made by hand, all her pieces are created in accordance with her belief that making clothes is about the way we reuse flat fabric to a 3D figure form of the human body.
All her production methods are focused on upcycling, harnessing the transformative power of craft and creativity to minimize our impact on the environment and reinforce our positive connection with nature.
In addition to Lisboa Fashion Week, Constança Entrudo has already presented her work at London Fashion Week (SS21) and Paris Fashion Week (FW21 and SS22). In September 2019, she won The Who's Next Prize, in Lille, France.