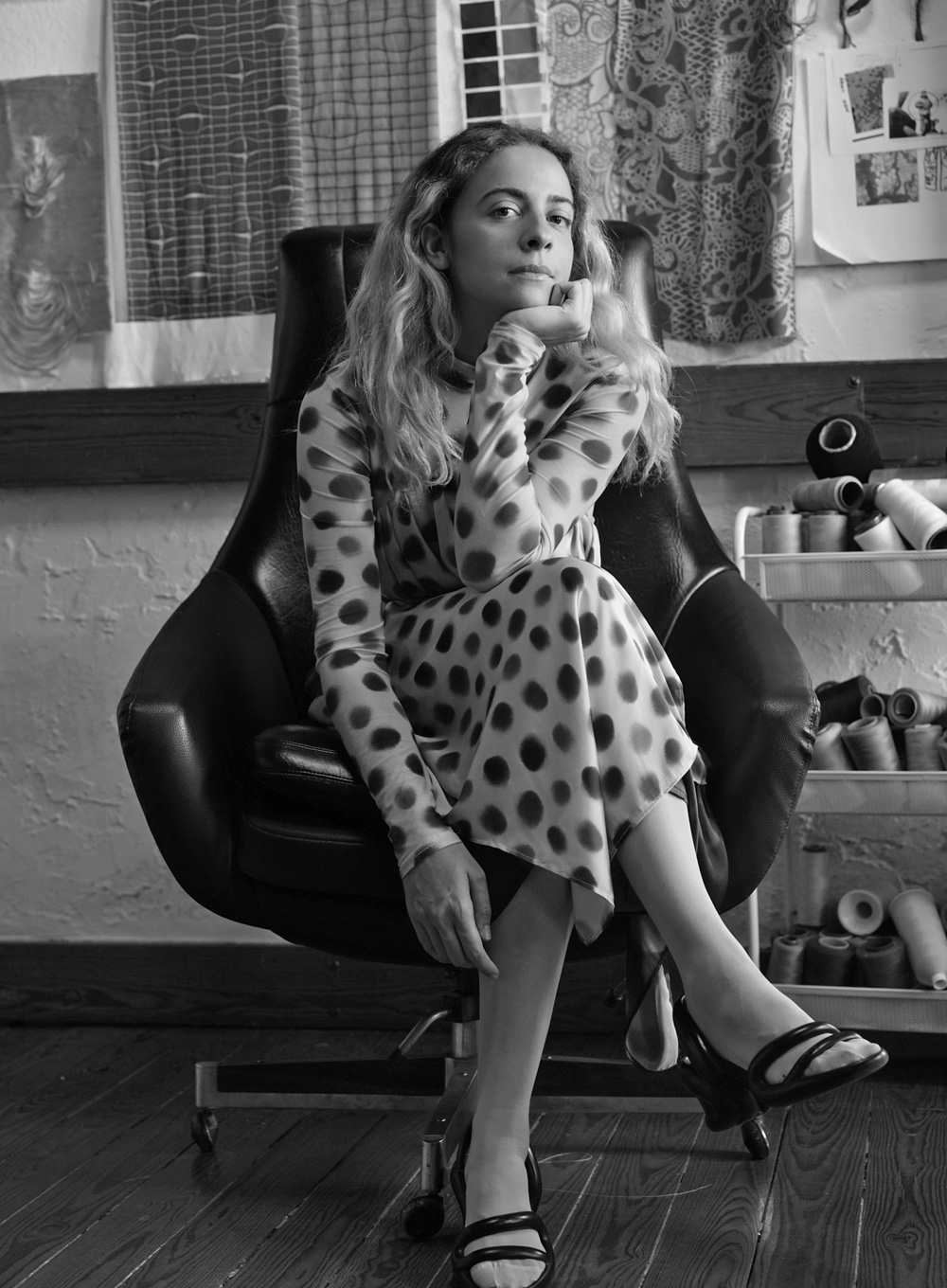 CONSTANÇA ENTRUDO
X
EMA GASPAR
DON'T LOOK BACK
Constança Entrudo and Ema Gaspar came together to create a mythological figure that represents the processes of anti-weaving of the brand. This creature represents the powerful forces of chaos and deconstruction: the renounce of the powers of the web and loom.
The Thread Monster was once just another yarn in the weft of a loom waiting for the day it would be made woven. On a long winter night, joining forces with other threads also tired of the loom impositions, they managed to escape and develop their own path: a path to liberation and disarray.
Time doesn't stop for anyone.
The Thread Monster symbolizes the liberation of the loom, the passage of time, the seasons, day and night, inner chaos, regenerative forces.
Collaboration: Ema Gaspar
Art Direction & Styling: Bernardo Cunha
Sound: Alejandro Steiner & Lournco Lvgs
Graphic Design: Claudia Lancaster
Hair: Chiado Studio
Make-up: Antónia Rosa
Nails: AM Studio
Belts: Migif
Cake: Cracked Bolos
Team: Joana Alves, Jimena Gonzalez, Filipa Lobato, Maria Bento, Maria Telleria, Matias Entrudo.