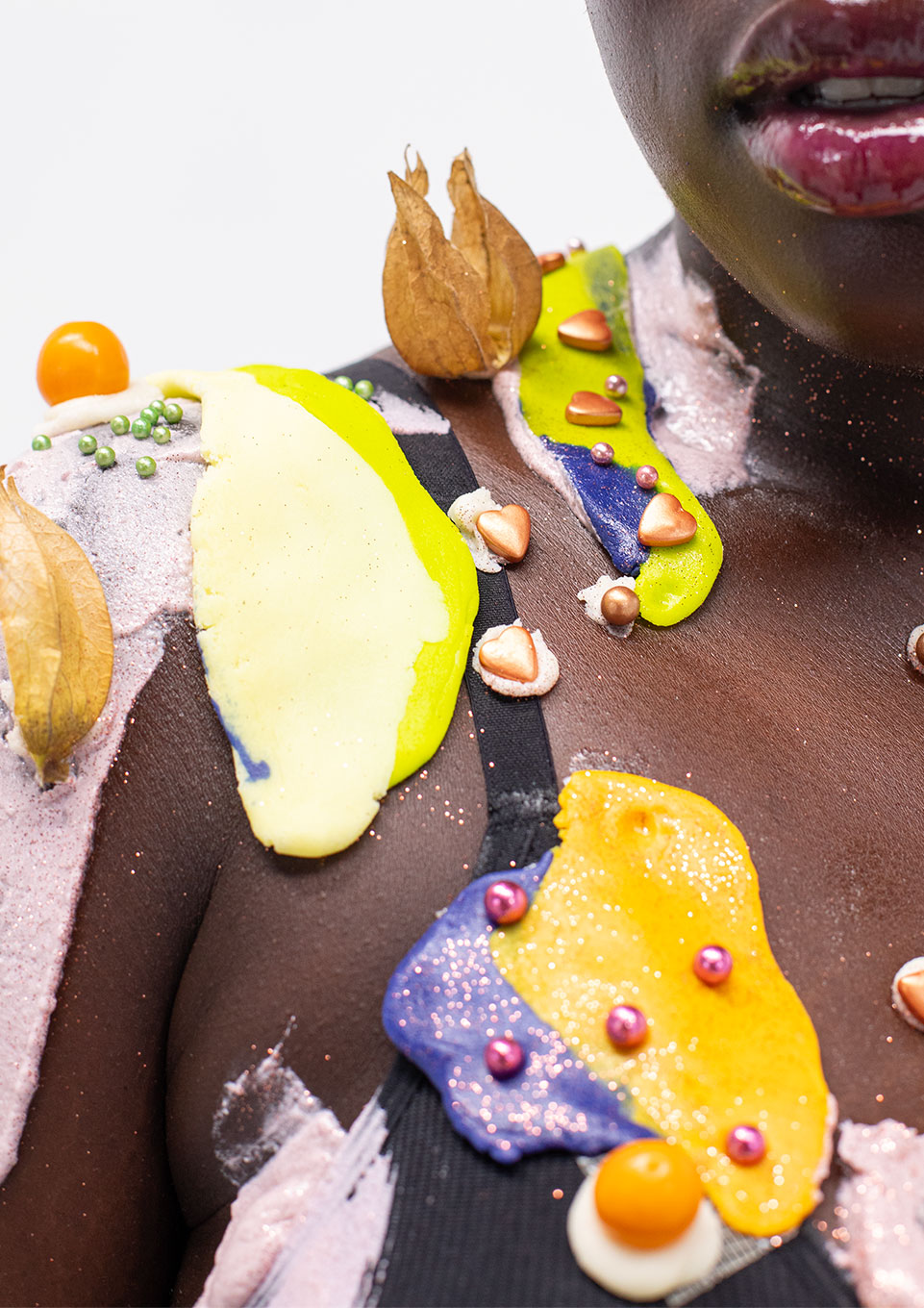 MODALISBOA À LA CARTE is an edition that, like appetite, is fuelled by the act of sharing and communion.
To be consumed in moderation.
CAMPAIGN:
Concept: ModaLisboa
Photo: Luís Gala 
Food Styling: Pedro Brito / Cracked Bolos
Hair: Helena Vaz Pereira / GriffeHairstyle
Make-Up: Joana Lopes assisted by Alexandre Castanheira for Antónia Rosa Atelier with Clarins products
Model: Rainara (Face Models)
Special Thanks: We Are Action, STP Audiovisuais, Planar.