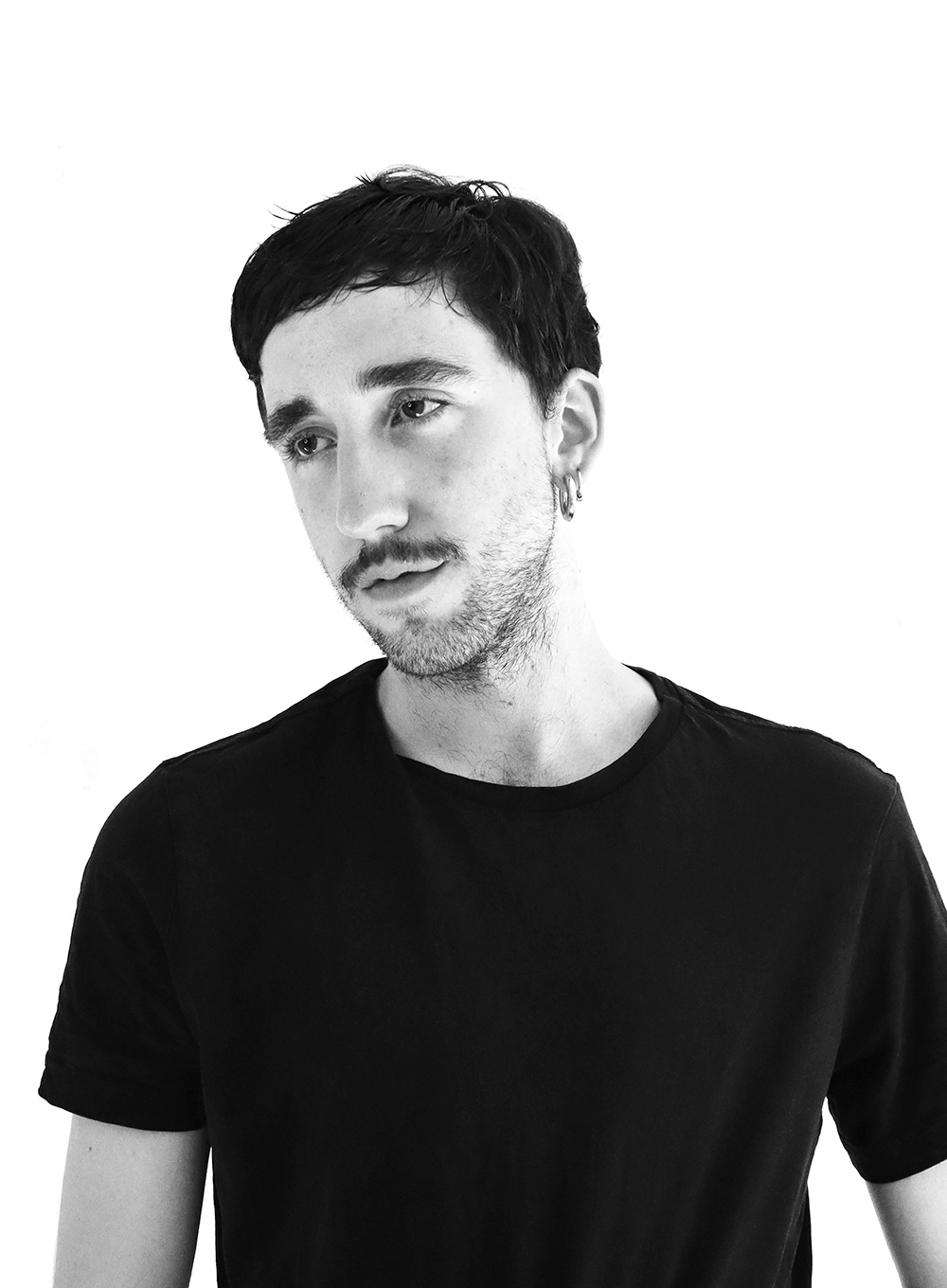 Afonso Afonso started his trajectory at the António Arroio school and recently finished his degree in Fashion and Textile Design at the ESART – Superior School of Applied Arts, in Castelo Branco.
Afonso is interested in textile art, fashion, music, photography, and performance. His work is developed through the deconstruction and overlay of images and forms. Much of his inspiration comes from the nature and the night.
METAMORFOSE
The movie "O Fantasma" by João Pedro Rodrigues and the concept of metamorphosis that arises from the transformation of the main character, is one of the starting points for this collection. Our identity is shaped by the accumulation of experiences and the atmosphere that surrounds us.
The properties of the materials were born from the harsh and intense landscapes of the film. The dry ground of the landfill suggests hard and heavy fabrics, and the contrast between the character's latex suit and the lights transforms into shiny and plastic fabrics.
The silhouettes and volumes of the pieces are based on the materialization of the collection's concept, through artistic explorations by overlapping and deconstructing images.
The bags were created through the upcycling / recycling other unused bags, to solidify and emphasize the collection's concept.