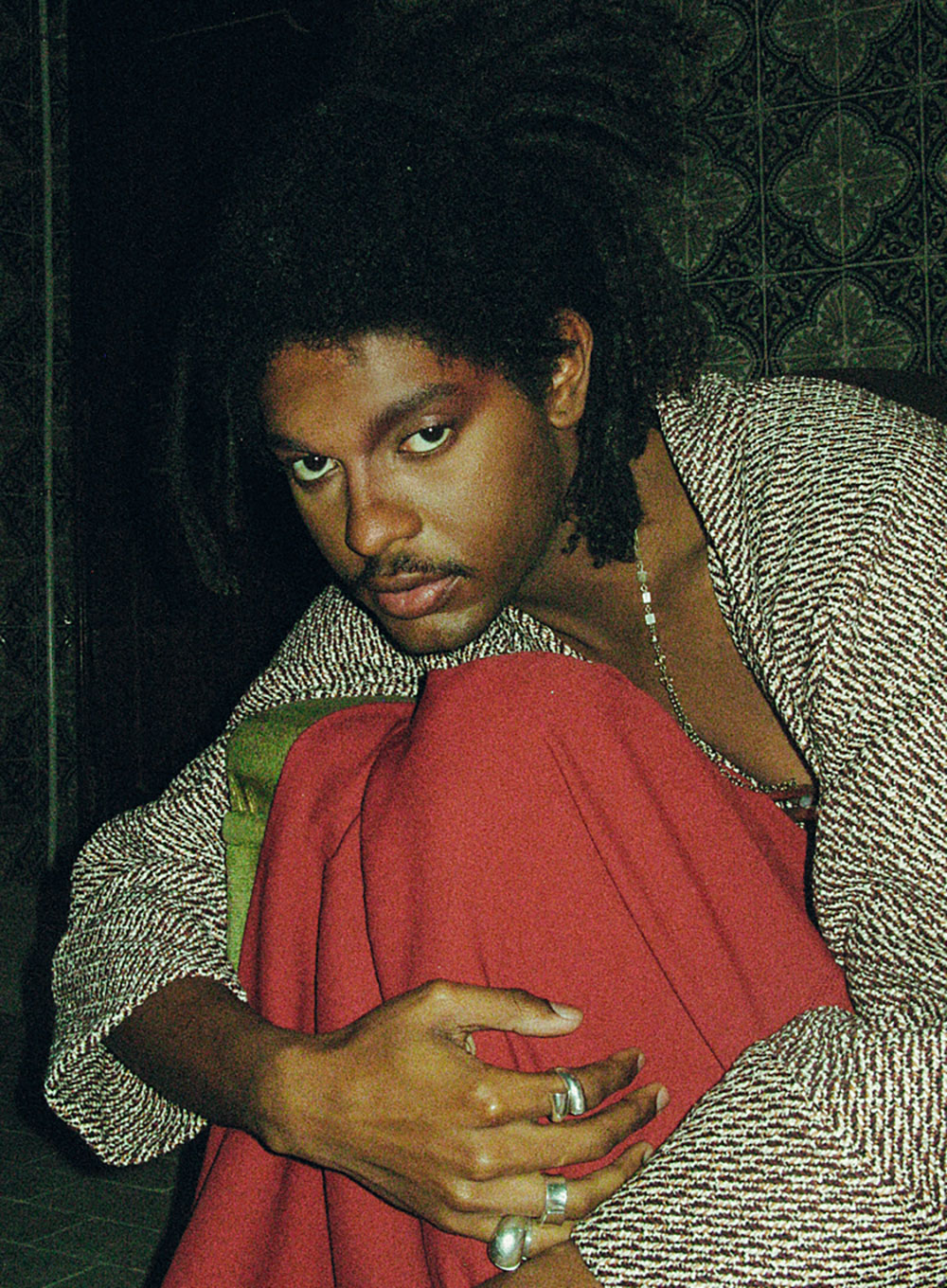 Born and raised in Rio de Janeiro, Brazil, Gabriel Bandeira moved to Portugal to finish his Fashion Design bachelor's degree in ESAD – Escola Superior de Artes e Design, in Matosinhos.
During his stay in the country, he has participated in many events and worked with diverse brands, contributing to the local culture. With the help of several personalities, he found his place in the Fashion industry, flowing through design, arts and also working as a model.
Gabriel has recently created his multidisciplinary project M.PLATEAU, where he expresses himself through different media, and often collaborates with other artists.
IN [A] WOLFSKIN
The presented collection starts from the duality often seen within the archetypal antagonist, the kind of antagonist whose actions and characteristics are justified throughout the course of their life. Reflecting the complexity of life itself, each individual represents their own unique universe of personalized context, never being displayed in their full complexity.
As a result of that the materials chosen were distorted, deconstructed, and reengineered promoting a rustic yet artisanal aspect. Working exclusively with natural fibers and heavyweight denims is of importance within the process of developing the desired affection, as well as the colour scheme reflecting a dark and gritty ambient. This allows to narrate a universe in which each and every one has the opportunity to participate.