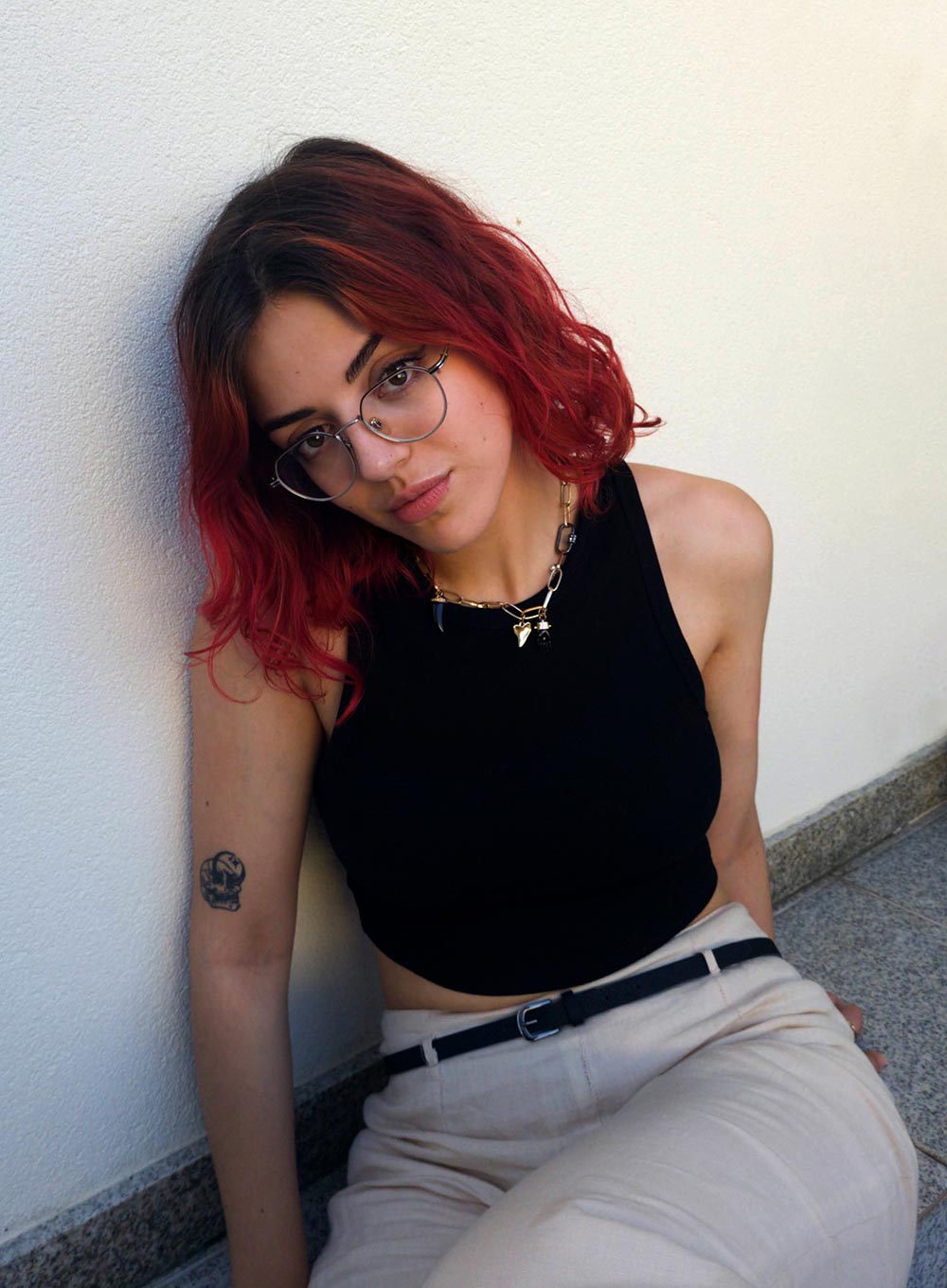 From a very young age, Ana Luisa Marinho found in drawing and art a way to express herself, when words are not enough to do so. Throughout her growth, she realized that fashion was a way to combine art with the body, fascinated by its capacity for immediate expression and impact that it can cause. Since then, she wanted to build a career in this direction, while maintaining the goal of being a multidisciplinary artist. Therefore, she joined the Fashion Design course at Modatex in Porto, ending in 2023.
DUST IN MY HAND
The collection "Dust in my hand" is born from the allure and curiosity for everything that moves, everything that is construction and processes that are not directly from the designer but that transport her to dimensions that she idealizes. Dimensions such as the beauty that everyday life and routine can have.
The designer Ana Luisa Marinho feels the need to channel everything around her into fashion and that's why materials play an important role in this scenario.
If on one hand we are facing a world with forgotten corners, on the other hand we have a world with its eyes set on technology. The designer's objective for this collection and for Fashion is to combine these two worlds and show that they can coexist in harmony, no matter how chaotic it may seem.