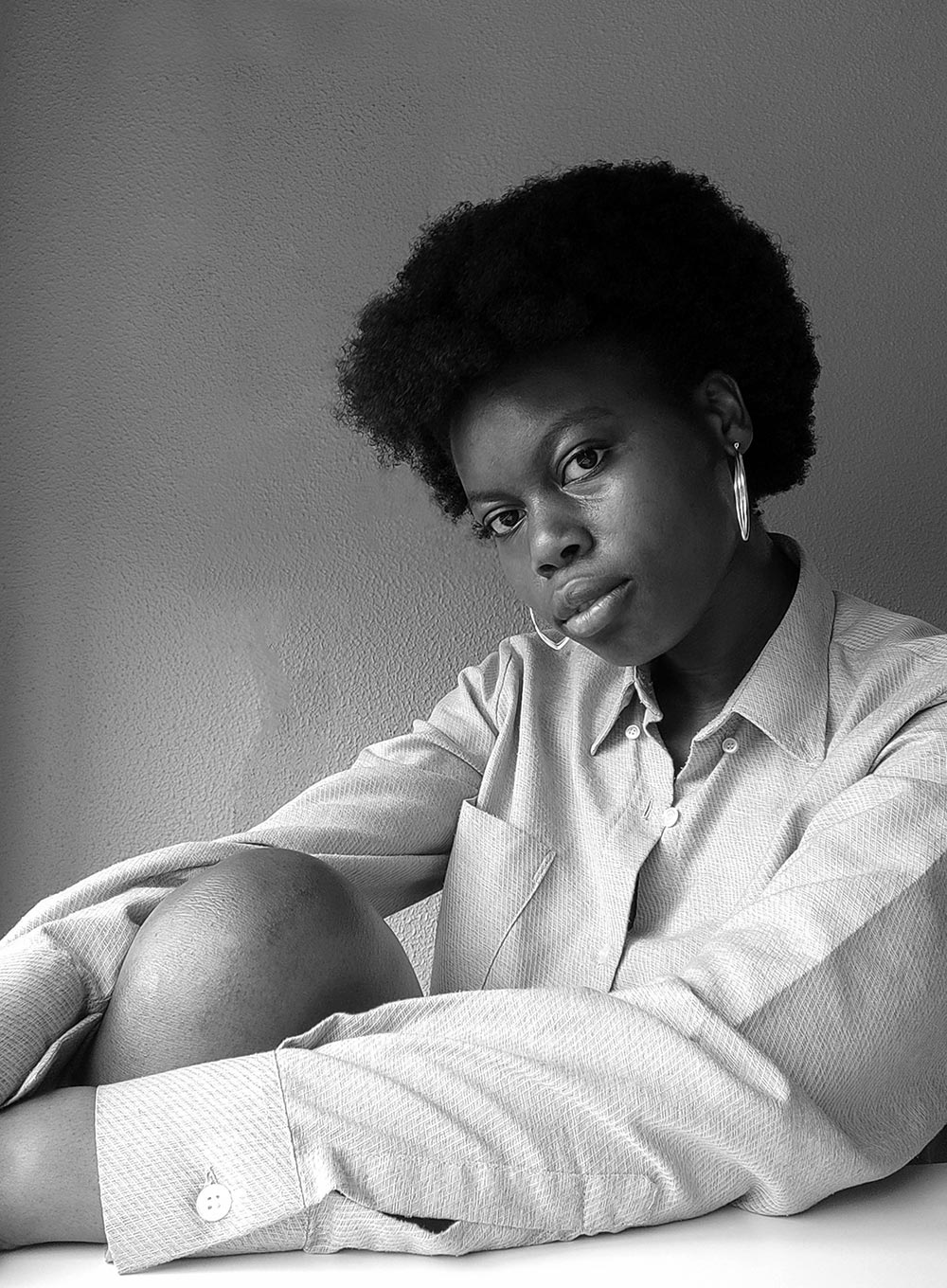 Niuka Oliveira (São Tomé and Príncipe,1999) studied at Escola Artística e Profissional Árvore in the Fashion Design Technical course, in 2015. In 2018, she joined the Fashion Design course at Modatex Porto, where she had the opportunity to explore the various aspects of fashion and design, open new horizons and begin the search for her identity as a creator.
As a student she participated in several international competitions such as Euroskills (Austria, 2021), where she got the 3rd place, and the Worldskills Competition Special Edition (Finland, 2022). In March 2023, she won the Tintex Textiles prize at ModaLisboa's Sangue Novo competition.
CONTACT
PERSPECTIVE is a collection that reflects the lessons learned by the Designer during the creative process of the collection, the challenges, the fear of judgment and the internal battle with her own limits.
The proposal involves defragmenting some ideas and doubts about identity. The main objective is the confidence to take risks in the unknown, approach new points of view and face challenges from another perspective.
Being involved with the entire knitwear production environment at Tintex Textiles created a special bond between the Designer and the knitwear, and allowed this fluid and fickle raw material a space to understand what the messages were, and what the collection was conveying on its own.
The perspective emerges as a starting point for new approaches and points of view, reflecting the connection to the essence of each individual, and the challenges that each poses to themselves and their individuality.