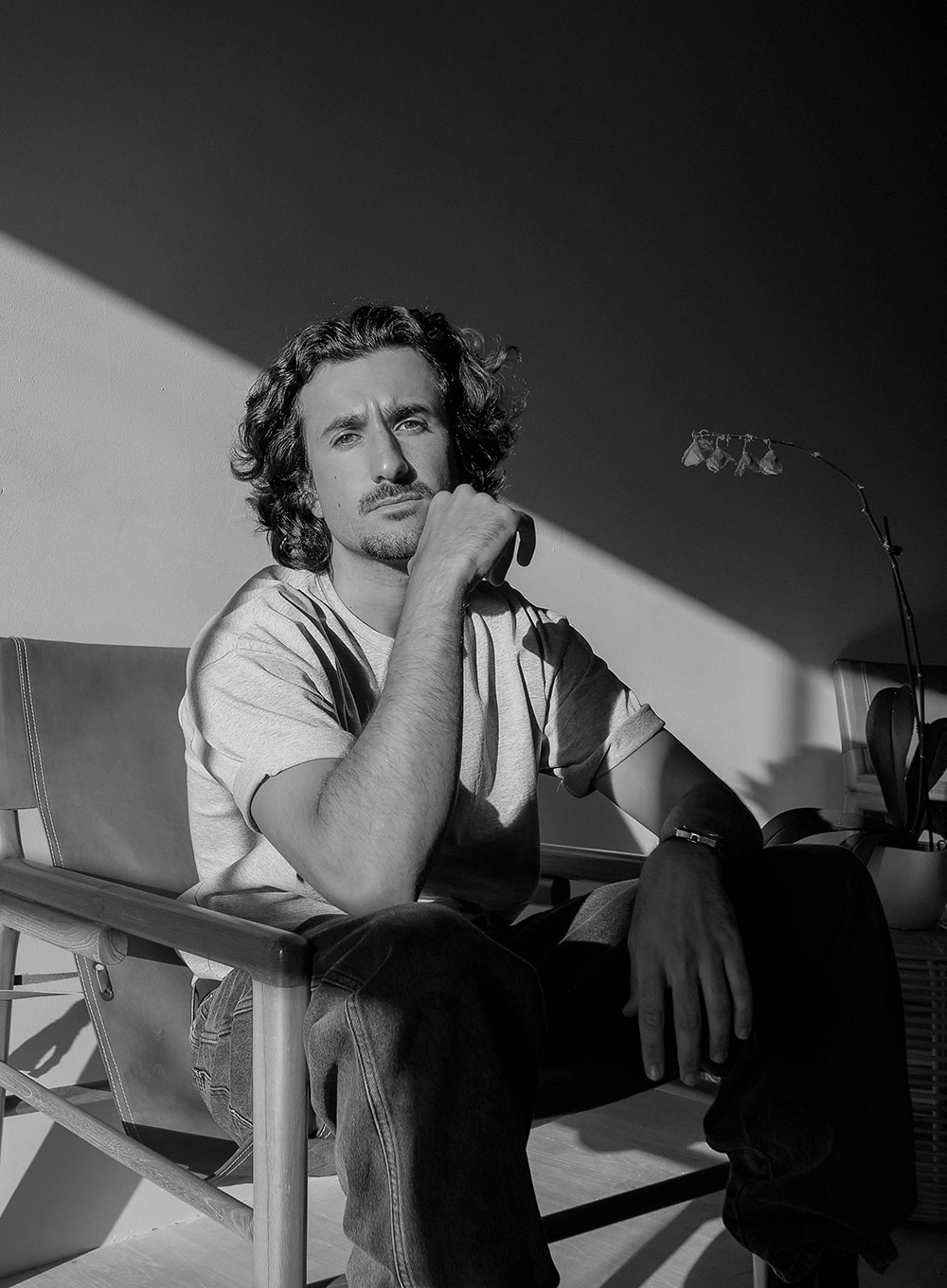 José Sobral is the Creative Director of the brand paatiff and winner of the first AI Fashion Week. This event, supported by the Revolve Group, Maison Meta, the communication agency Spring Studios, among others, aims to promote artificial intelligence as an important tool for Fashion Design. Graduated in Architecture at the Faculty of Architecture of the University of Lisbon, José does not hide the influence and interest in Fashion on his academic journey. In the beginning of 2023, he created the brand/studio paatiff with the aim of merging Fashion creation with artificial intelligence. Working with light, skin, shadows, innovative materials, and the deconstruction of classic pieces and simple silhouettes, creating a style that aims to be unique. Developing his brand and aesthetic from Lisbon, he has had his digital work displayed in Manhattan, at Spring Studios, and in magazines and newspapers from all around the world. Currently, José is based in Los Angeles, where he is preparing to launch his first collection in collaboration with the American company Revolve, while collaborating on other projects that span the areas of technology and Fashion.
FUTURISTIC OLD SOUL
Fashion Design is based on design thinking and creative problem-solving strategies. It explores form, silhouette, materials and process — taking into account social and environmental issues — to create aesthetic, sustainable and responsibly produced fashion for a complex and evolving field.
Technology always finds a way to connect with creatives. Artists regularly explore their artistic paths by taking advantage of technology and using it as a tool.
"Paatiff" was a project that began as a platform for José Sobral to visualise his own dreams as a creator in fashion. His work with Artificial Intelligence is the beginning and a complementary aspect of his role as a Designer.
In an industry that is constantly changing and evolving, paatiff developed the project that won the first Artificial Intelligence Fashion Week. Although Sobral is someone who made the transition from the creative and design world to the world of artificial intelligence, and not the other way round, this exhibition shows the journey and evolution of a fashion collection from virtual space to the real world, starting with an idea in Lisbon that took shape in a fictional fashion show, followed by a physical atelier in Los Angeles, where the pieces were produced in collaboration with the company Revolve.
This is a humanised journey of a capsule collection that was produced and conceptualised by real people. It's a journey that merges the future with the present and helps to demystify what it means to be a human being.
paatiff is a fashion studio, and this is both a virtual and physical exposition. On display are the pieces The Invisidress, Paula Dress, The Cropped Insibleshirt and Jewel Skirt.