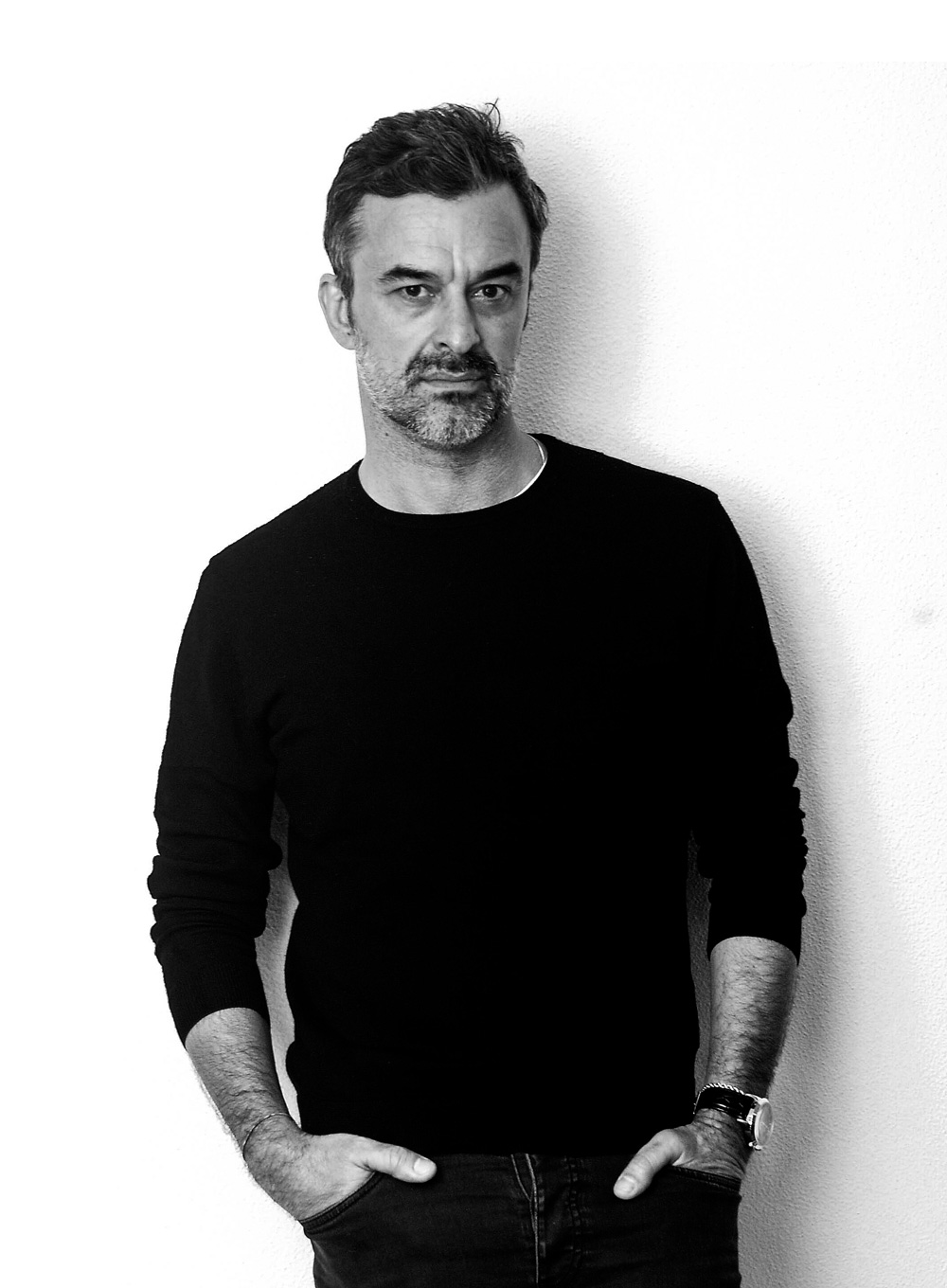 PRIMAL
Strength and energy, in silhouettes designed in primary colours. The minimal purity of the 90s is revisited for fall/winter 2023, in simple but impactful shapes. Multicoloured prints paint technical materials in a digital and psychedelic journey, in contrast with the classic serenity of flannels and wool velvets.
Luís Buchinho also reinforces his collaboration with Ergovisão, in an eyewear collection for the cold season that also draws on shapes inspired by the 90s, with a strong sporty component, coordinated, in terms of colour, in total look with the silhouettes of the show. This season, Luís Buchinho also celebrates the beginning of another partnership that he is proud of with the ALCINO group, a brand born in Porto in 1902, dedicated to the world of silver manufacturing.
Specialists in manual goldsmithing techniques, ALCINO's artisans worked with the Designer in the production of the "LUÍS BUCHINHO for ALCINO" collection, in a process developed in its century-old workshop. The jewellery collection that accompanies the autumn/winter 2023 show is titled "The Bird and the Egg" — inspiration literally taken from the beginning of creation — a theme always fascinating. Visiting ALCINO's archive, rich in pieces inspired by fauna and flora, Luís Buchinho designed a complete line of rings, bracelets, earrings and necklaces that play with the shapes of birds and eggs, resulting in delicate, yet impactful pieces.
Thanks to: Vasco Freitas (Hair) and Antónia Rosa (Make-up), to the Luís Buchinho team for their unconditional support, to the clients who keep the dream alive, and to the Designer's parents, always.