Community, biology, gender, social exclusion, post-contemporaneity, body, mental health: the physical and the metaphysical presented in an exhibition where AI, performance, 3D, sound, interactive media and emerging technologies are portals to what moves the society we live in. And, exactly for this reason, the Fashion we work with.
WORKSTATION NEW MEDIA, a new project by Associação ModaLisboa, with the support of the República Portuguesa — Cultura / Direção Geral das Artes, curated by Miguel Flor, presents its first exhibition. From the 5th to the 8th of October, between 12pm and 7pm, Carpintarias de São Lázaro has free entry for everyone who wants to immerse themselves in this experience that both harmonizes and confronts the disciplines of Fashion, Fine Arts and Technology.
The exhibition includes the work of three invited artists — paatiff, Rudolfo Quintas and the collective ZABRA — and the five names selected from the open call launched in July. Extramundus :: João e Sara, Marco Maiato, Mindeformer & Zalda, Ricardo Santos aka Postmodern Bot and S4RA presented the best projects in the competition and, on the last day of the event, the jury — Eduarda Abbondanza, Miguel Flor (who is also the curator of the exhibition) and João Pedro Fonseca and Carincur (ZABRA) — will announce the winner of the two thousand euro prize for the first edition of WORKSTATION NEW MEDIA.
Also on this day, October 8th, there will be a guided tour of the exhibition and a conversation with all participants. Both events are free entry, and will be interpreted in Portuguese Sign Language.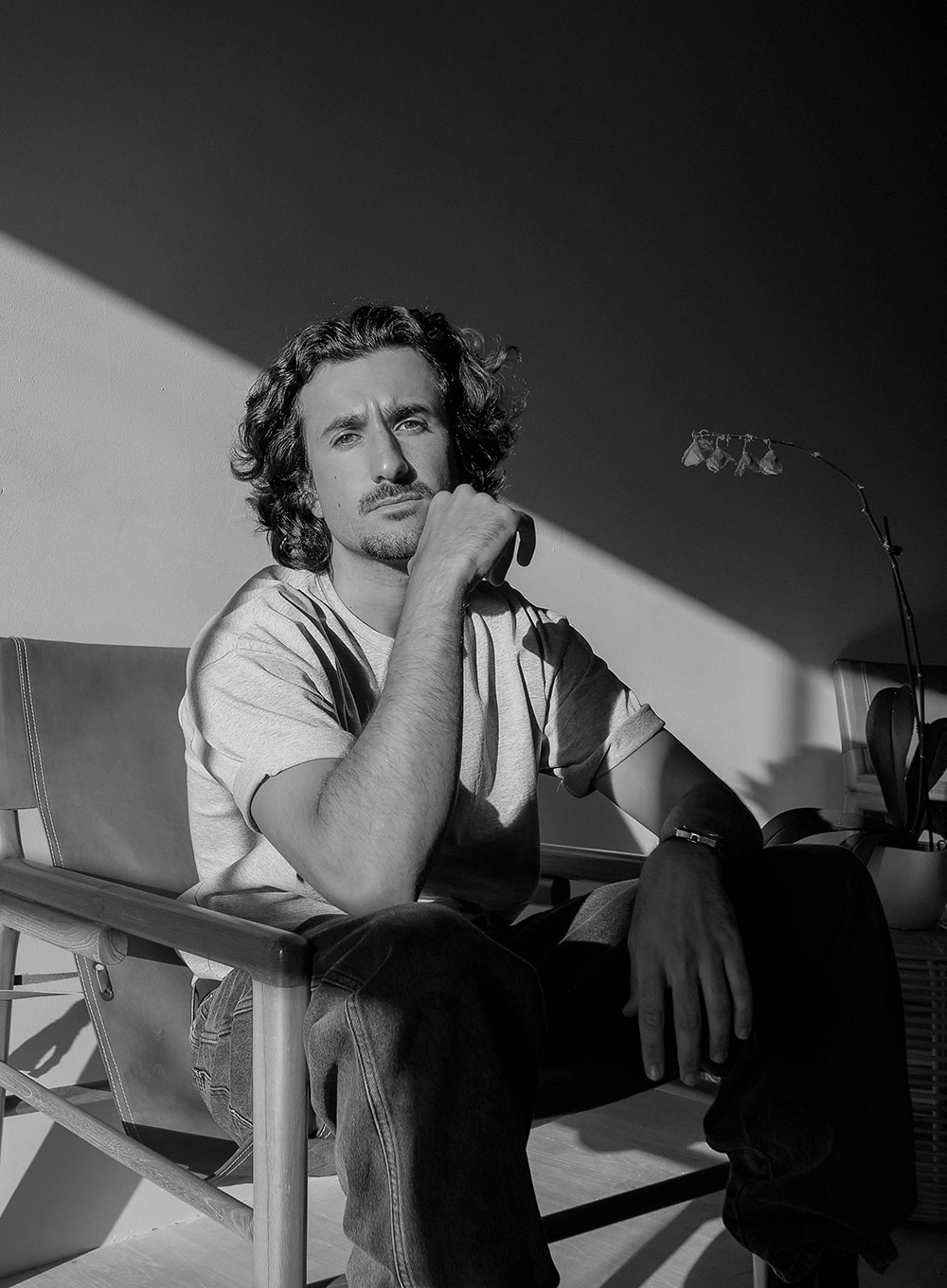 PAATIFF
José Sobral is the Creative Director of the brand paatiff and winner of the first AI Fashion Week. This event, supported by the Revolve Group, Maison Meta, the communication agency Spring Studios, among others, aims to promote artificial intelligence as an important tool for Fashion Design. Graduated in Architecture at the Faculty of Architecture of the University of Lisbon, José does not hide the influence and interest in Fashion on his academic journey. In the beginning of 2023, he created the brand/studio paatiff with the aim of merging Fashion creation with artificial intelligence. Working with light, skin, shadows, innovative materials, and the deconstruction of classic pieces and simple silhouettes, creating a style that aims to be unique. Developing his brand and aesthetic from Lisbon, he has had his digital work displayed in Manhattan, at Spring Studios, and in magazines and newspapers from all around the world. Currently, José is based in Los Angeles, where he is preparing to launch his first collection in collaboration with the American company Revolve, while collaborating on other projects that span the areas of technology and Fashion.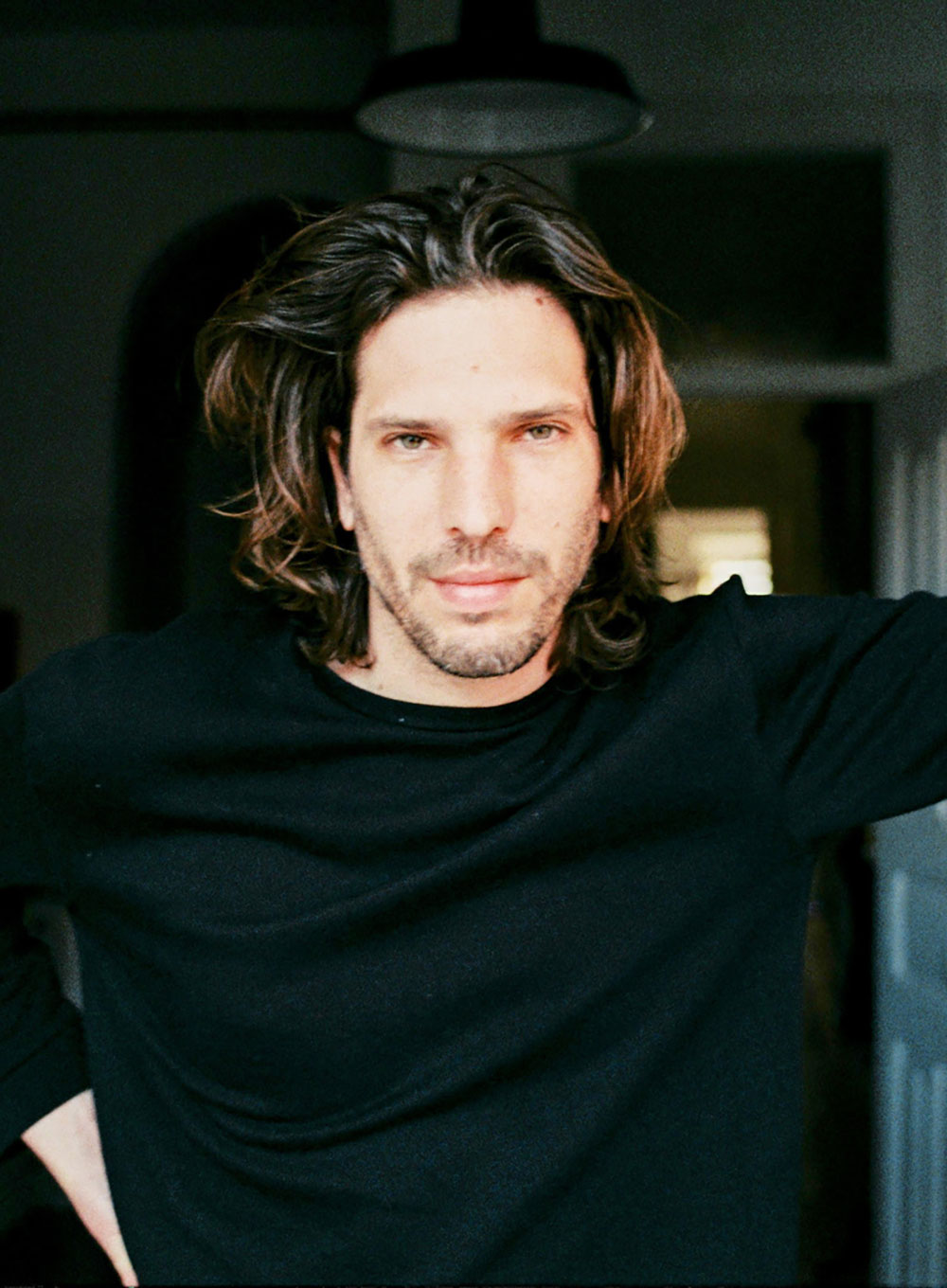 RUDOLFO QUINTAS
Rudolfo Quintas (Porto, 1980) is a Portuguese media artist creating data mapping installations, paintings, sculptures and performances using interactive, generative and artificial intelligence techniques. In a continuous dialogue between philosophy, science and technology, Quintas frequently designs algorithmic and computer based installations that involve cognitive feedback processes for the self-exploration of the audience, which he took to a greater scale by portraying society in data paintings and installation that speculate the relation between infodemic and mental health. Quintas' work was shown in galleries, cultural venues and art festivals, such as the Transmediale/CTM festival (Berlin), Todays Art festival (The Hague), Dox Gallery and the ENTER festival (Prague), Fundació "La Caixa " (Barcelona), La Casa Encendida (Madrid), STEIM (Amsterdam), the "Uncharted" exhibition at Santralistanbul (Istanbul), Pixelache festival at Kiasma museum (Helsinki), NIME (Sydney) or the Royal College of Art in London. In Portugal, Quintas has recently presented his work in Sónar Festival, the Index of Art and Technology festival in Braga, Foco Gallery in Lisbon, the Convento de São Francisco cultural center in Coimbra, the Criatek festival in Aveiro, the MNAC – National Museum of Contemporary Art Chiado and Carpintarias De São Lázaro.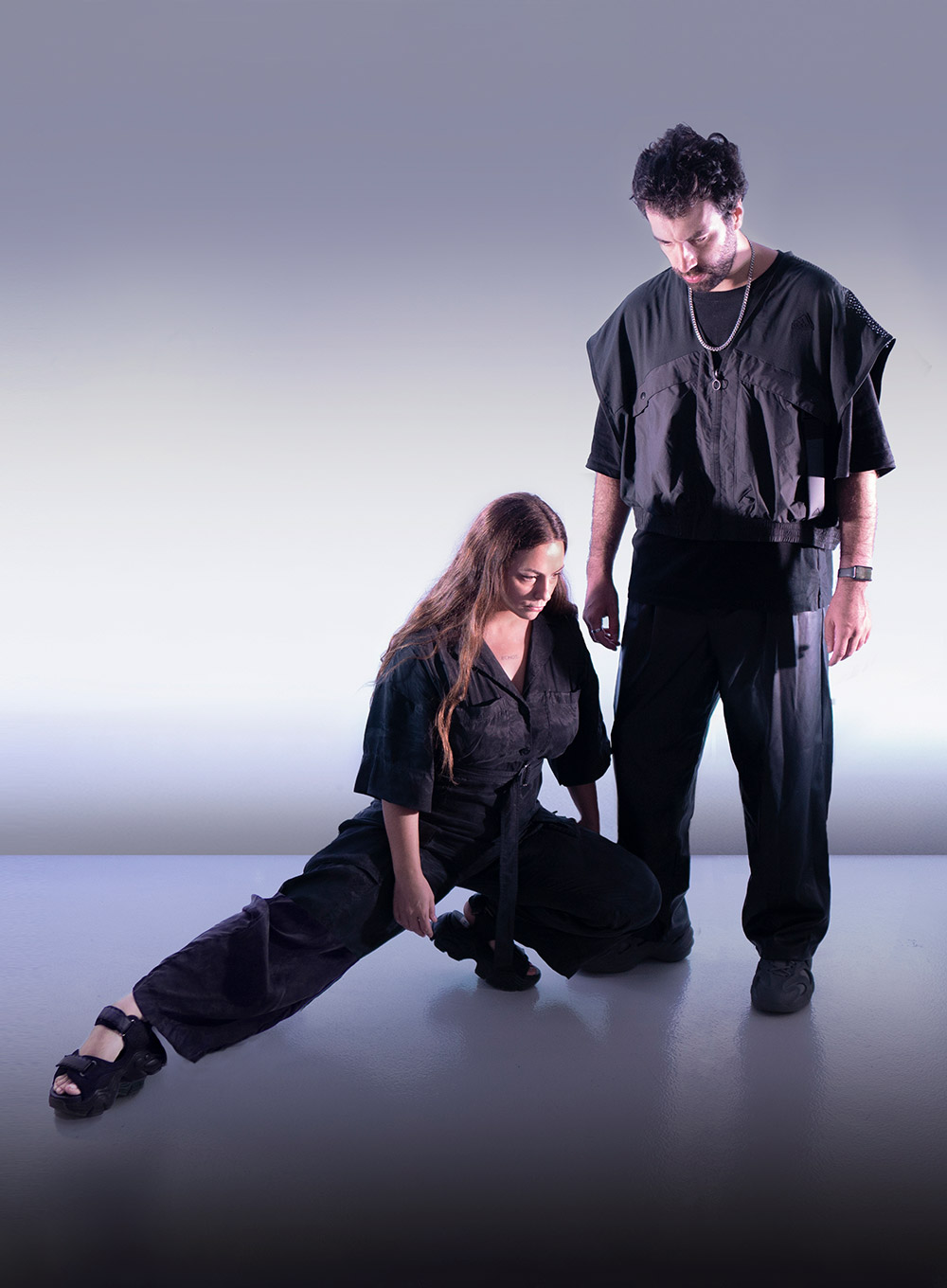 ZABRA
ZABRA, directed by artists João Pedro Fonseca and Carincur, is a movement and a centre for artistic and academic experimentation that, from a transdisciplinary and multidisciplinary approach, explores post-nature as a framework for contemporary creation. It develops, promotes and explores the relationship between art, technology and science through creation, production, programming and editing. Its innovative approach to these aspects, together with its commitment to interdisciplinary collaboration, has made the project a centre for critical thinking and a platform for pure creative expression. Founded in 2018, it was conceived as a music publisher, with 19 editions to date, by both national and international artists. In 2020, they created a ZABRA venue in Lisbon, a whitebox where they have developed part of their activities, such as research and creation residencies, performances, workshops, conferences and concerts. Over time, and observing the dynamics and work developed, the spectrum of what ZABRA could be was extended to the area of performance, installation, immersive technologies and new media. Since then, they have been promoting research creations, with a network that brings together artists and researchers concerned with issues in the arts, technologies and sciences through experimental exchange formats and the production of open knowledge.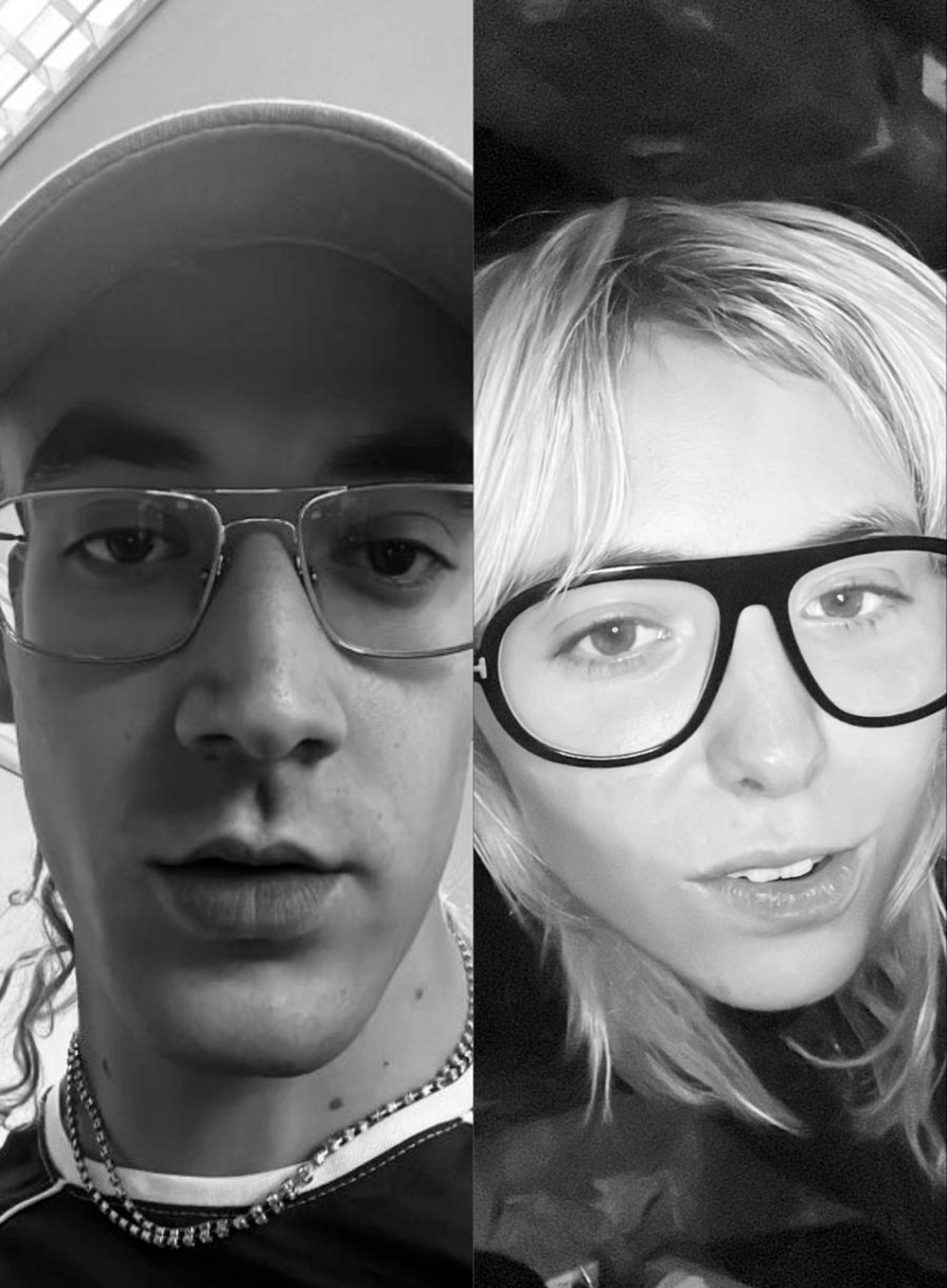 EXTRAMUNDUS :: JOÃO AND SARA
João Felgueira (joninator) is a multidisciplinary artist focused on media explorations and fine art. In 2016, Joninator studied Artistic Production Screen Printing and Etching at Escola Artística António Arroio, and in 2020, graduated from Westminster University in London, with a BA in Contemporary Media Practice. Their practice encompasses a spectrum, spanning photography, videography, interactive media, and emerging technologies, including Artificial Intelligence. Product of a research that questions the virtual boundaries and conditions in a post-contemporary context, Joninator's work is an exploration of the relationship built over time between humans and technology.
Sara Pinto (parasinto) is an interdisciplinary artist with a practice that shifts between the realms of Fashion and fine art, based on awareness and attention to the material processes used as means of fashioning the body. Sara works between London and Cascais, and studied Artistic Production: Screen Printing and Etching at Escola Artística António Arroio, moving to London in 2017 for a BA in Fashion Print at Central Saint Martins.
Sara's research practice makes use of various methods such as photography, object collection, and 3D scanning technology to capture intricate shapes and details, then altering their scale. Casting fabrication techniques are also used to transform an object's original form, allowing for the possibility to recreate natural elements and contemporary objects, by abstracting them from their original context and imbuing them with new meaning. The result is the embodiment of a future world in contemporary existence. Sara's fashion practice views the body as a vehicle for transformation, where clothes become sculptural elements with a poetic and political connotation of apocalyptic nature.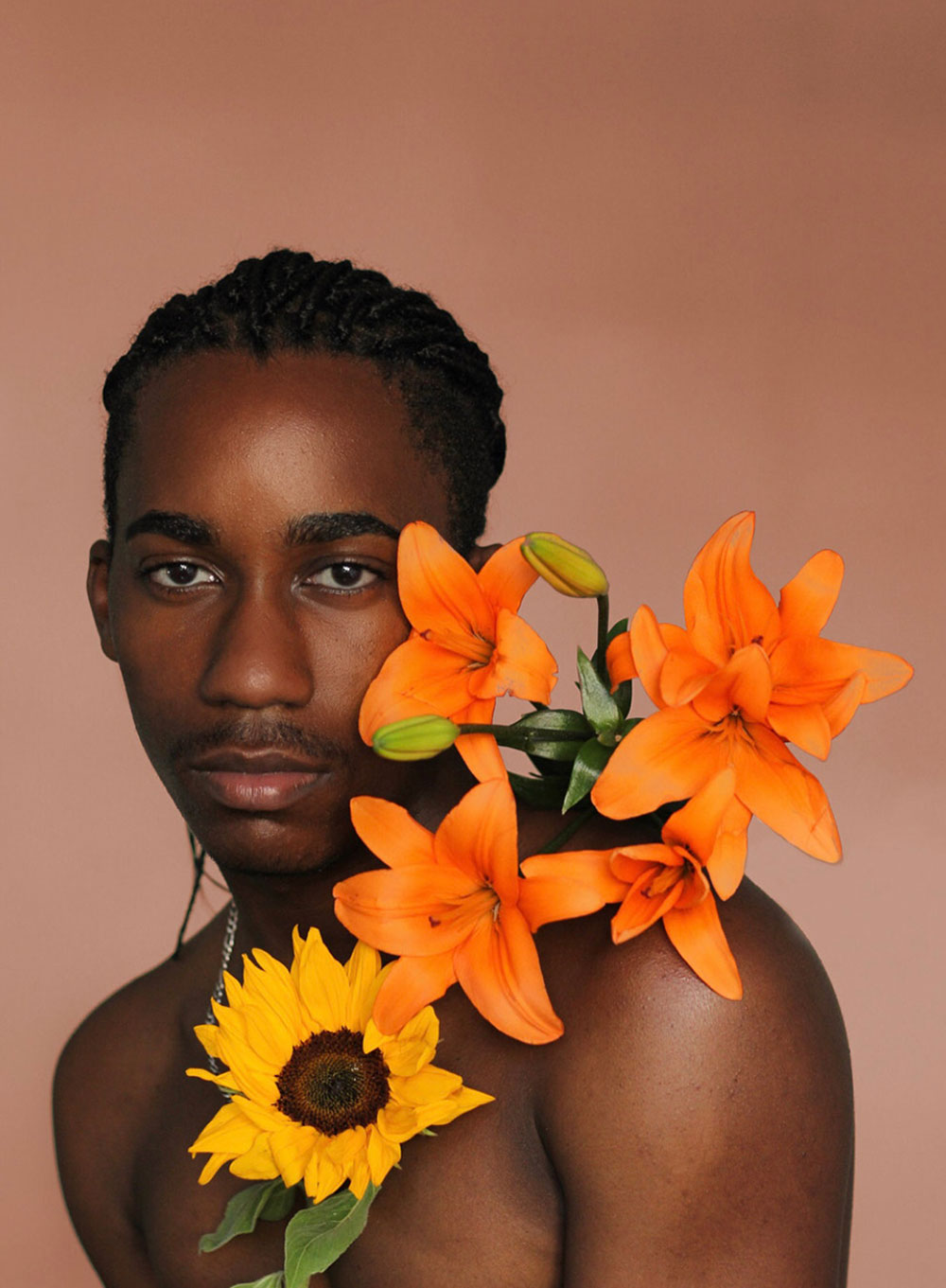 MARCO MAIATO
Marco Maiato, 25, is a trans queer artist born in Luanda, Angola. They use image manipulation and 3D rendering to create visual compositions and universes where people who are racialised and marginalised by today's society can exist in their most authentic versions. With a mixed media approach, such as photography and 3D modelling, Maiato explores Afro-futurism, gender fluidity, sex, emotional expressionism and fashion creation in a metaphysical universe. Marco Maiato builds their work on and for a community that brings with it narratives that are overlooked because of their identity, nationality and social status.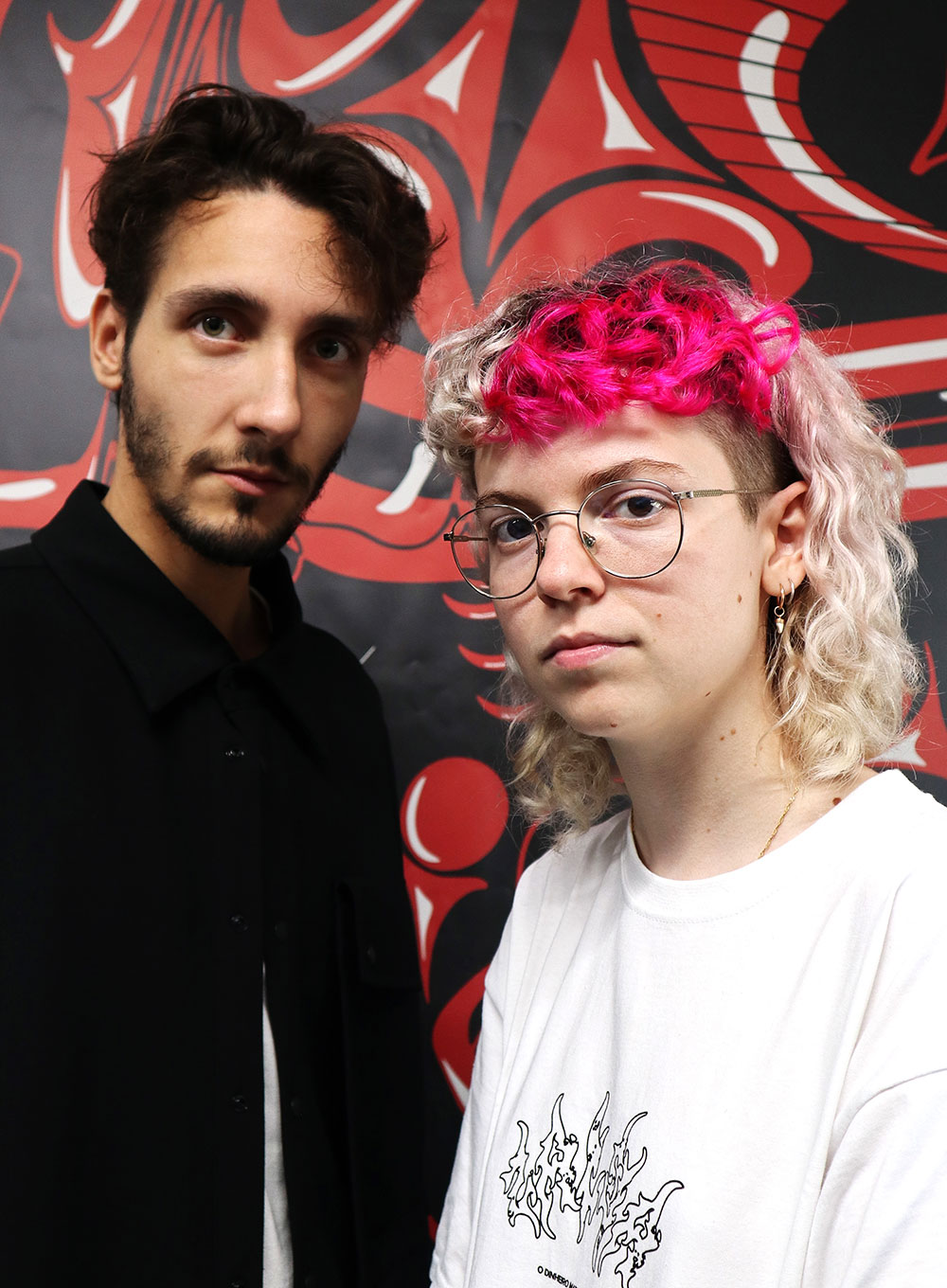 MINDEFORMER & ZALDA
MINDEFORMER (Eduardo Paranhos, 2000) is a 3D artist and designer. His academic career began in computer engineering, which encouraged his interest in programming and Artificial Intelligence. However, a year later, he changed to a degree in Sound and Image at the Catholic University of Porto. From this symbiosis of artistic and technical knowledge came the final project of his degree, "Copycat", shown at "Panorama 22", as well as collaborations with the "INTERPRT" research agency. He also gave a workshop on Blender 3D software for beginners at his school. He is currently freelancing and actively developing his portfolio.
ZALDA (Esmeralda Dias, 2000) is a Fashion Designer and illustrator living in Santa Maria da Feira. A finalist in the Portugal Fashion Ecodesign Competition when she was finishing her degree in Fashion Design at ESAD, Matosinhos, she worked as a trainee at a clothing brand, getting involved in all stages of the production process, including photography. Trying her luck with her own label led her to the final of Portugal Fashion's Bloom competition. At the same time, she has had illustration work in exhibitions and art markets. She has her own studio for face-to-face fitting appointments for the garments in her label, ZALDA, and has been producing new items with waste and getting involved in projects in the fashion field in conjunction with others.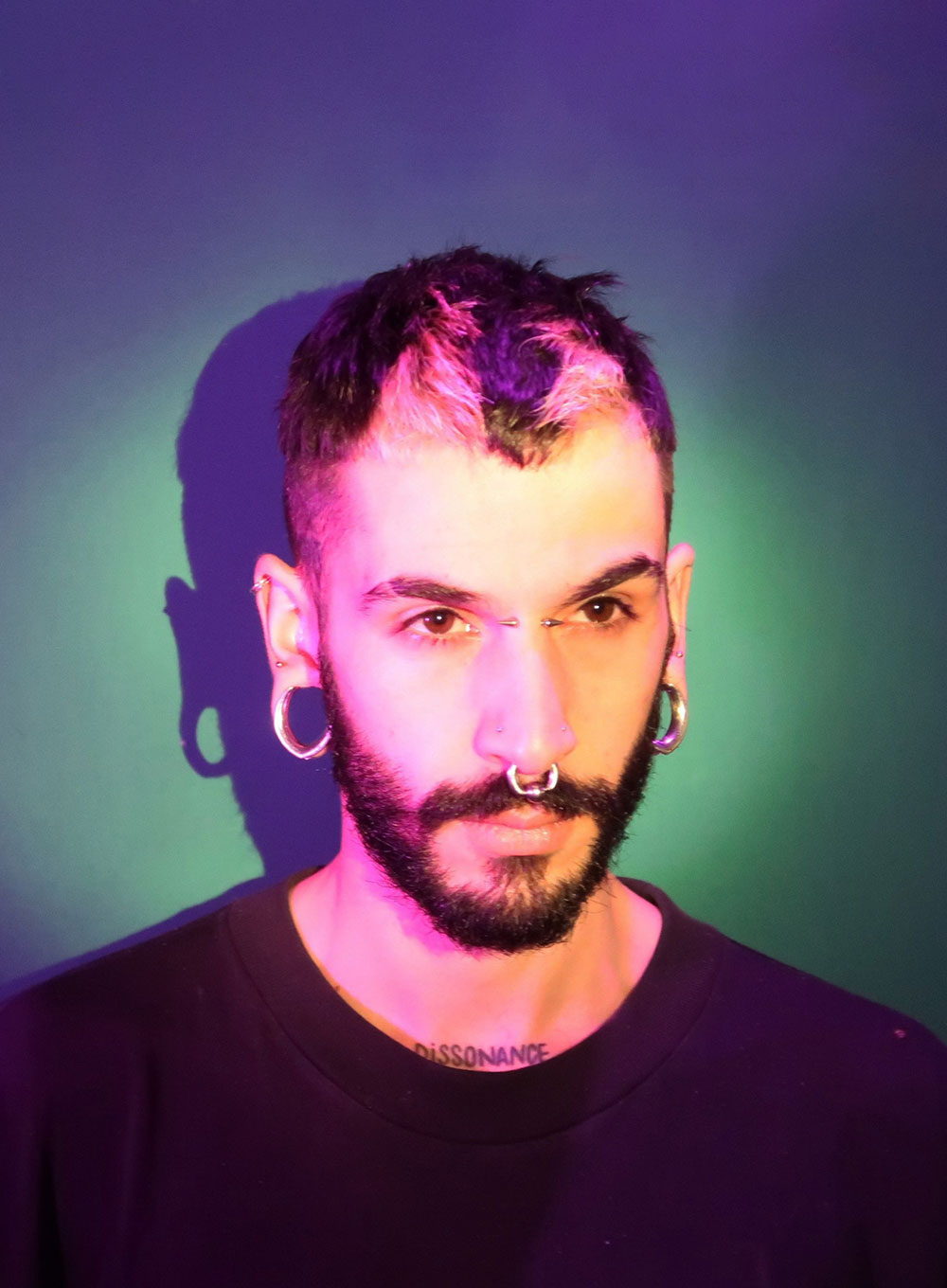 POSTMODERN BOT
Ricardo Santos aka Postmodern Bot (Lisbon, 28) studied 3D Animation and Visual Effects in London. He returned to Lisbon in 2019 and co-founded PostCarbon Collective, an artistic collective whose conceptual basis is Transhumanism.
Postmodern Bot is an interdisciplinary artist who focuses most of his work on animation, design and composition in 3D space, with the creation of avatars being his major focal point. Transhumanism, biology and futurism are the most recurrent themes in his projects, trying to show a symbiosis between his artistic point of view, science and technology.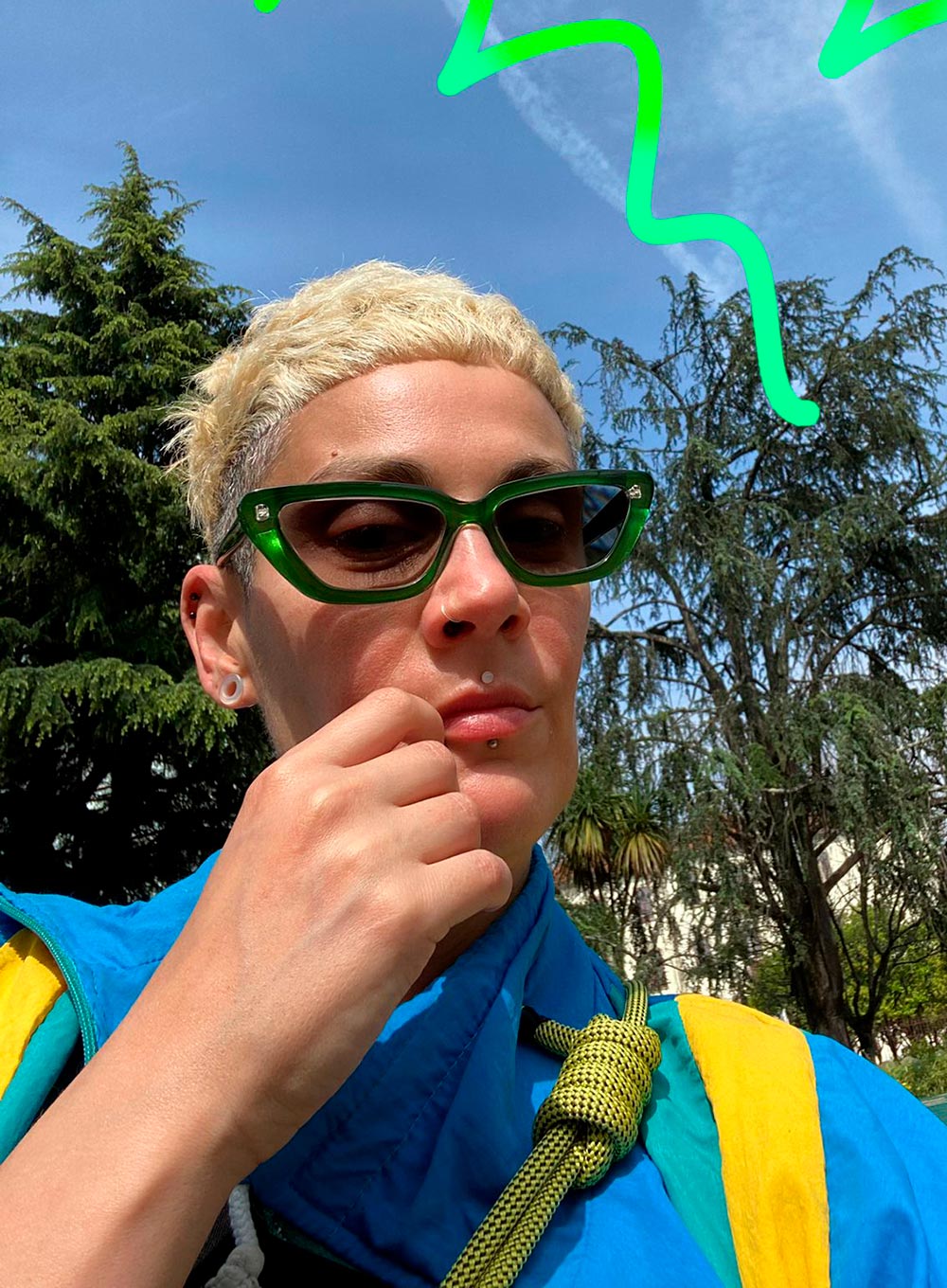 S4RA
S4RA is a non-binary and genderqueer interdisciplinary artist that spent endless hours fighting monsters and strolling through mazes. So, it only felt natural to evolve through an experimental and explorative process of gaming visual culture and nonlinear looping. Also feeds on social media platforms to engage animations into the depths of gender role play and political plots. Still plays old school video games.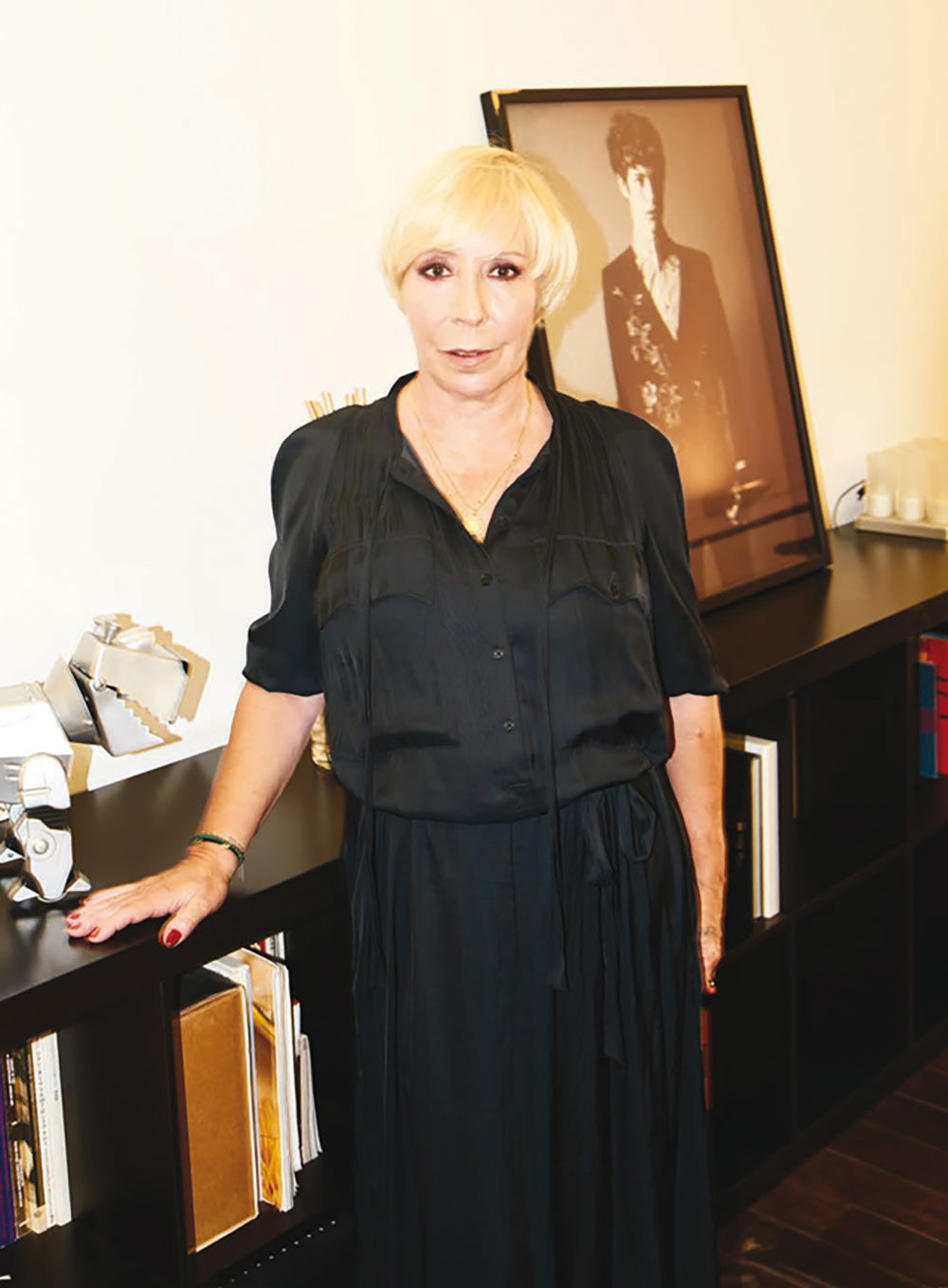 EDUARDA ABBONDANZA
The President of Associação ModaLisboa and founder of Lisboa Fashion Week has an extensive career that encompasses numerous projects and diverse fields of specialization. She combines the direction of the ModaLisboa project with Fashion Design teaching, creative brand direction and design consultancy. She's a member of several international boards, elevating and promoting Portuguese fashion in the international context over more than 30 years.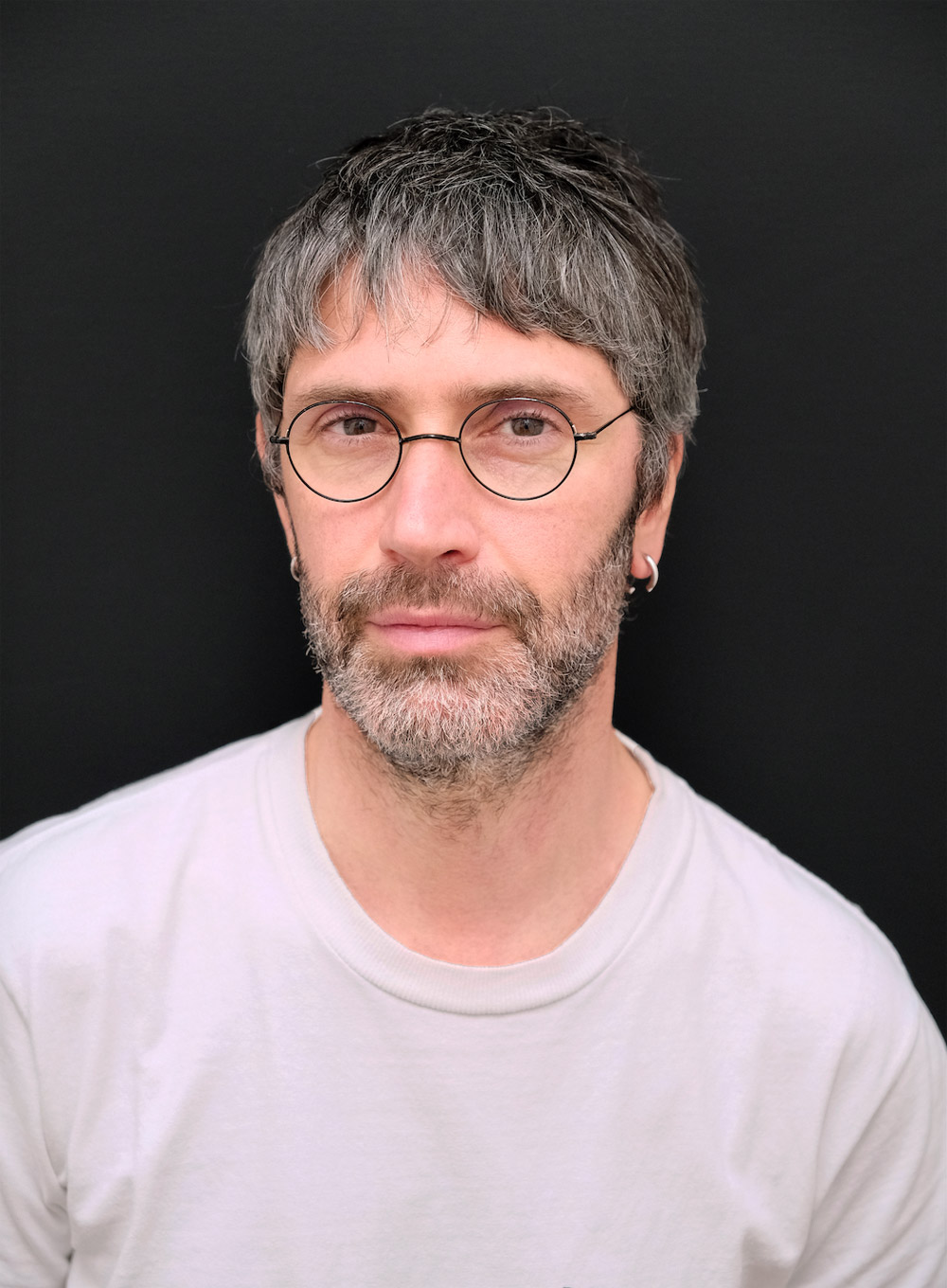 MIGUEL FLOR
CURATOR
Miguel Flor is the creative director and editor-in-chief of Prinçipal ModaPortugal magazine. Fashion designer by training, he develops projects in creative direction, consultancy, curatorship and exhibition design in the fashion area, as well as in the field of design and fine arts. Works as a photographer with an interdisciplinary profile who wanders between art, fashion and industrial photography. In 2020, Miguel Flor published his book "Boys Appetite" with Stolen Books, which compiles the first photographs of a series with the same name.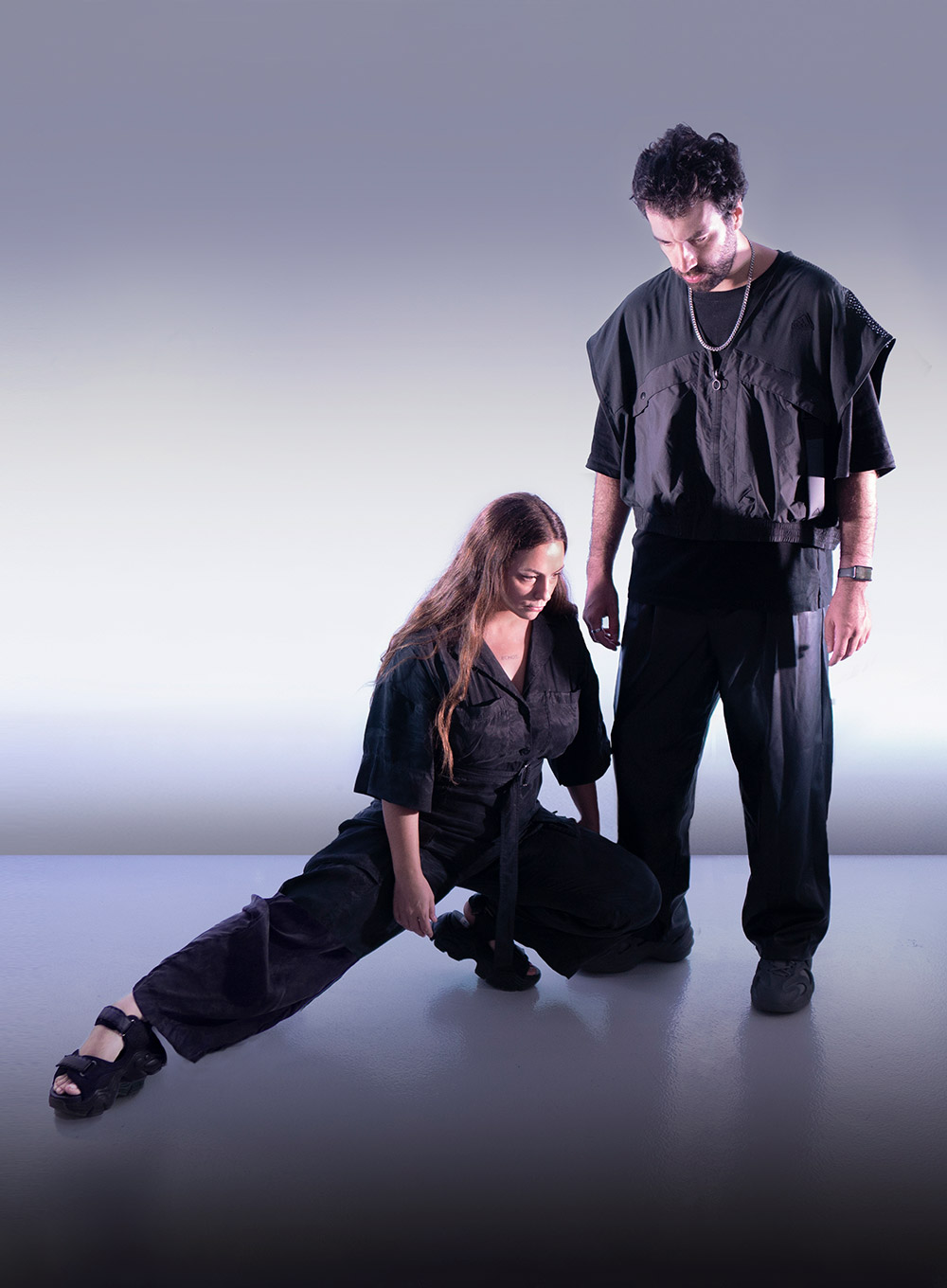 ZABRA
ZABRA, directed by the artists João Pedro Fonseca and Carincur, is a movement and an artistic and academic experimentation center that, from a transdisciplinary and multidisciplinary approach, explores post-nature as a marque for contemporary creation. It develops, promotes and explores the relationship between art, technology and science, using creation, production, programming and editing. Its innovative approach to these aspects, together with its commitment to interdisciplinary collaboration, turned the project into a center for critical thinking and a platform for pure creative expression.