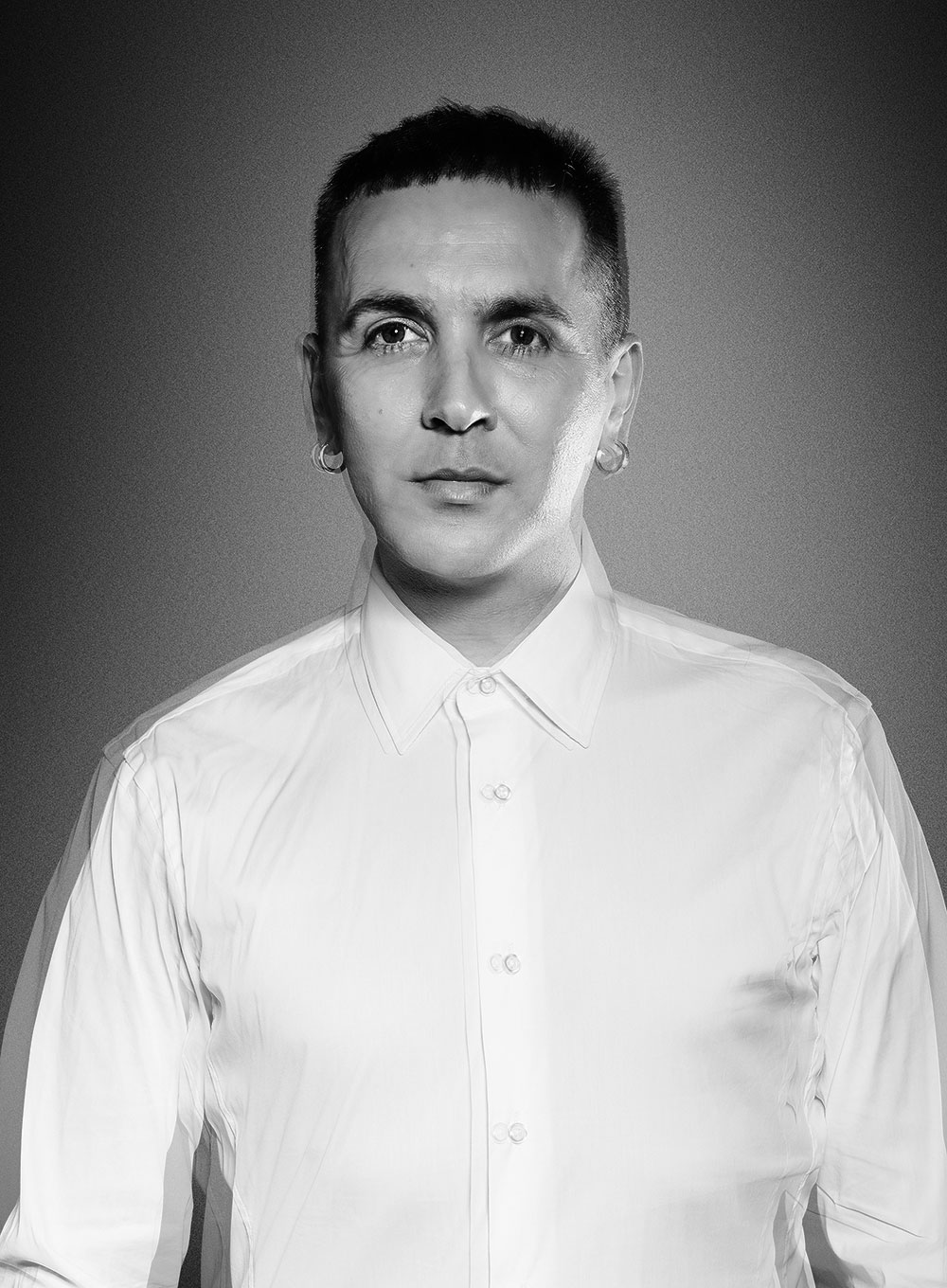 Dino Alves graduated in painting at the Escola Superior Artística do Porto. He attended a professional photography course at INEF and after gaining experience at Cinemateca Portuguesa, he ended up in the fashion industry, earning the title of "Enfant terrible of the Portuguese Fashion".
His first show took place at "Manobras de Maio" in 1994 and from May 1997 onwards he regularly presents his collections at ModaLisboa – Lisbon Fashion Week. Since then, in addition to its seasonal collections, he has developed costumes for various dance and theater shows, as well as wardrobes for advertising, fashion events and product launches.
A stylist par excellence, Dino Alves also collaborates on image design projects, namely for Lux – Frágil disco parties, or for publications such as Dance Club. In 2006, he was responsible for the styling and the image production of the "Festival da Canção" participants. In the following two years, he created the Herman Jose's image for "Chamar a Música" and "Roda da Sorte" programs. In 2011, he developed the styling of the presenters / actors of the humour program "Estado de Graça", produced by Fictive Productions. Since 2020, he has been developing the image of several "Festival da Canção" participants, namely the singer FF, in 2022.
In 2009, he started a collaboration with the Escola Superior de Dança, as costume design teacher, and in February 2013, he was invited by ESAD – Escola Superior de Artes e Design, in Matosinhos, to coordinate a project for the Master's in Fashion Design, based on Joana Vasconcelos' work.
In September 2019, he was ambassador for the Keith Haring's exhibition, at Cascais Shopping, and created a dress inspired by the artist's work, which was sold at a Modern and Contemporary Art auction, with the proceeds going to the SER + Association.
In June 2022, he designed the costumes and the scenography for the "Marcha da Bica" of "Marchas Populares de Lisboa". In November of the same year, he launched his new brand, 2nd Upcycled Label, in partnership with Mister Man store.