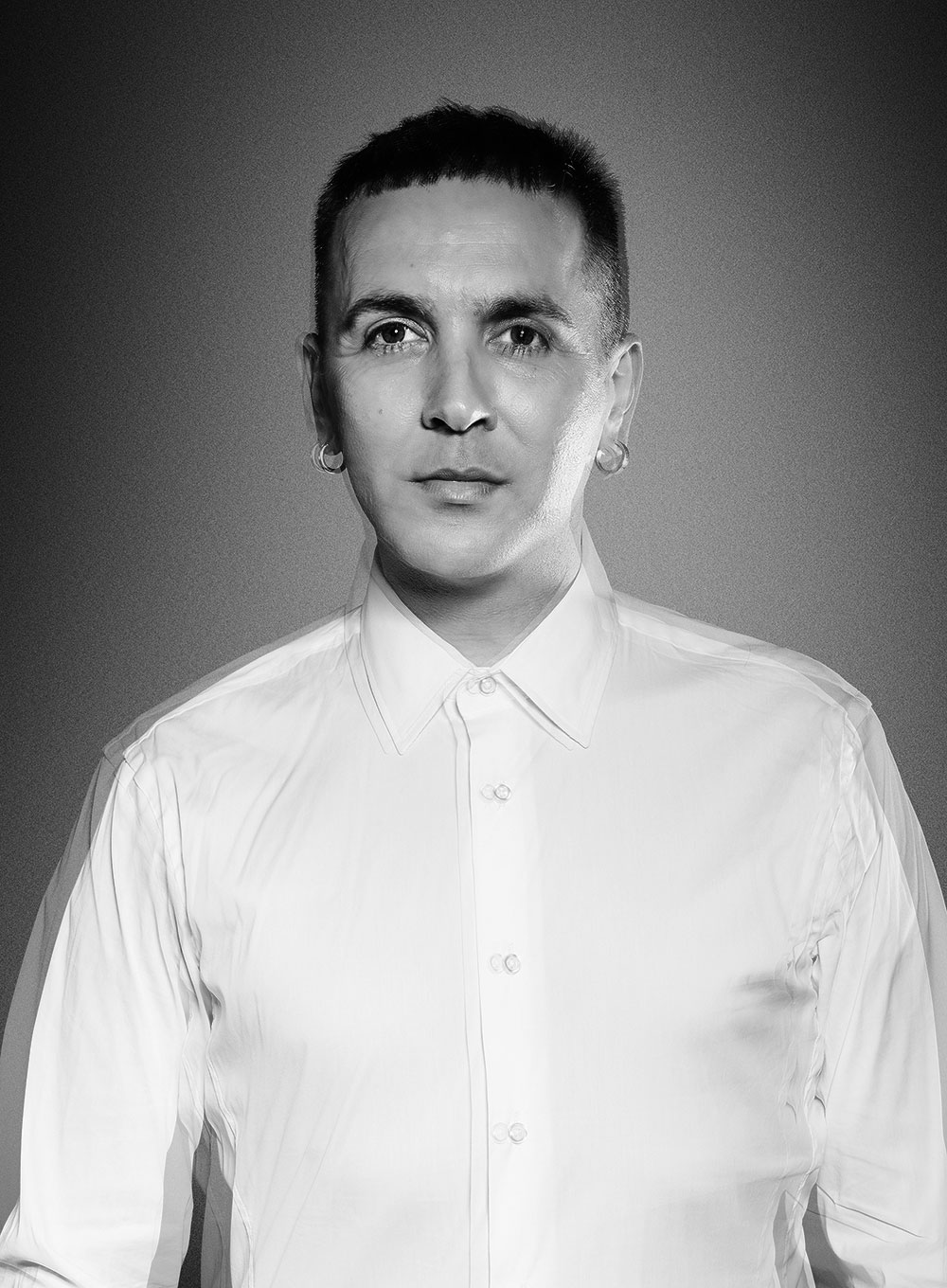 DNLVS TEAM
The acronym DNLVS team, that Dino Alves subtly presented in a previous season, is now used as the title of the SS 24 collection, with the aim of identifying and reinforcing a group that already exists: a kind of clan, a gang that the designer has conquered over the years and he considers his team. DNLVS Team includes not only the studio team, but also the public and followers who follow his fashion shows over the years, employees, clients, fans of his work and friends who are always close and who form a kind of cheerleader.
This DNLVS team also includes partners and sponsors, such as Betclic.
This collection is a tribute to this team.
Focusing on the core of his atelier, Dino Alves recreates, through the garments, the environment, tasks, steps, metier and savoir faire of the seamstresses, rescuing some ideas that were lost or exploring other ones that he pointed out in previous collections.
Following the Dino Alves brand's concern with sustainability, the collection includes some garments from the 2nd upcycled label, Dino Alves X Mister Man.
FABRICS
Silk and polyester organza, mousselines, brocade, viscose, nets, mesh, organic cotton, poplin, twills, duchese satin, nylon, tulle, denim, vinyl.
COLORS
Black, red, ivory, pearl, night blue, baby pink, pale pink, aqua green, mint green, baby blue, salmon, gold, etc.
DETAILS
Creation of laser-cut patterns. Stripes made with the application of colored ribbons and other ornaments, such as lace, overlapping godets, classic and timeless garments recreated in a more contemporary way.
SUPPORT: BETCLIC
SPONSORSHIP: TROFICOLOR - Organic cottons