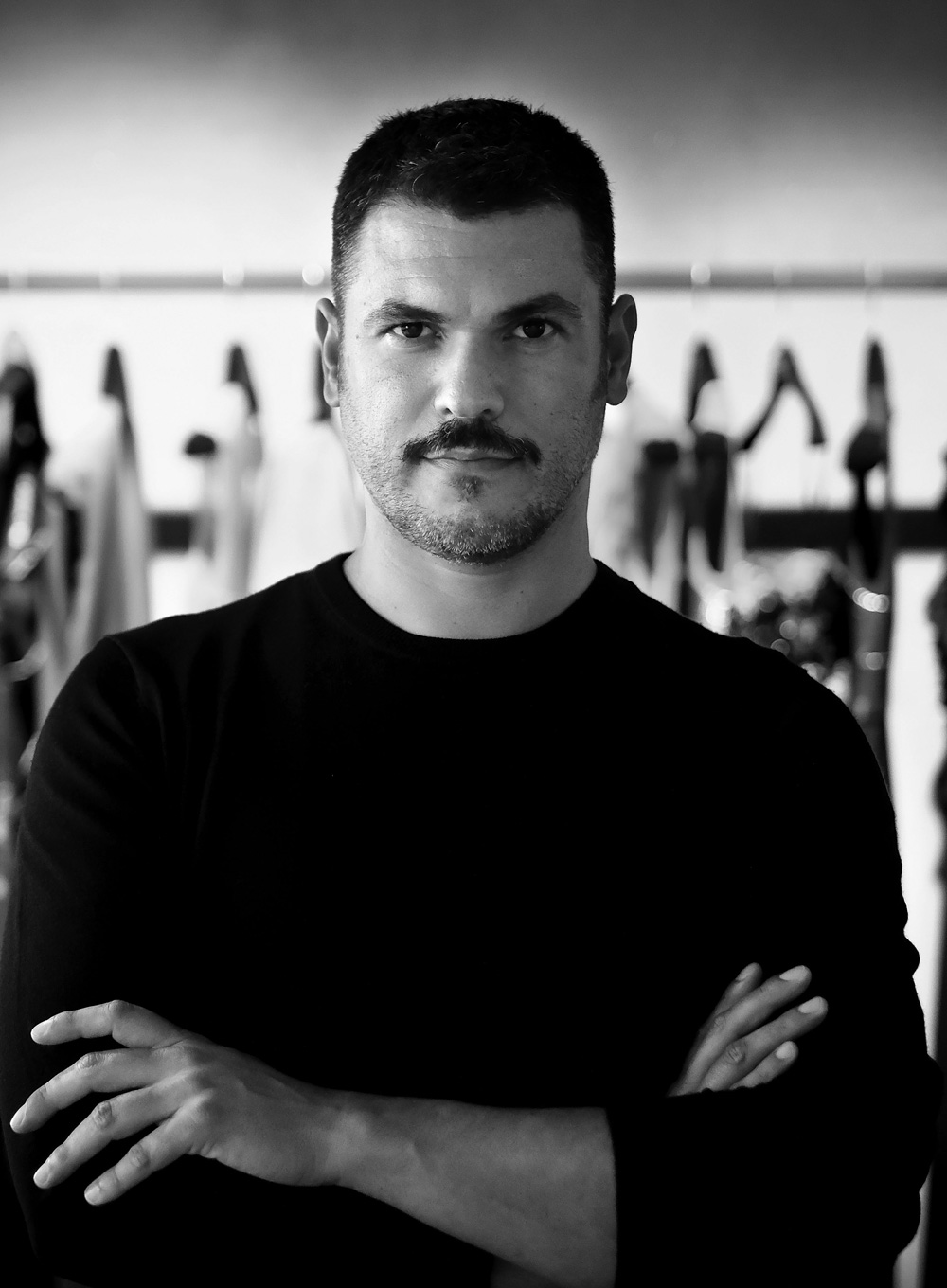 Nuno Baltazar graduated in Fashion Design from Citex (currently Modatex) in 1998. He won various prizes while studying, such as Young Designer of the Máxima magazine in 1995 and 1996 and of Porto Moda, in 1997.
Nuno Baltazar has worked only under his own name since 2004. In May 2005 he opened his first store, in Porto, as an extension of his studio work. His work extends beyond collections to the creation of unique pieces in the studio, with the label Nuno Baltazar Atelier. Personalities of note include the presenter and actress Catarina Furtado. He has made sporadic collaborations for music, cinema, theatre and dance. At the same time, his creative office has various uniform projects. He has also developed capsule collections with his signature: Baltazar Map (home), Nuno Baltazar Eyewear (optics) and Sportzone + Nuno Baltazar (sportswear).
Throughout his career, he has been awarded with several prizes. In 2011, he received the Fashion Award from Fashion TV Portugal in the category of Best Fashion Designer, in 2013 he won the Golden Globe for Best Designer of the Year, and in 2015, he was awarded the Commendation of the Order of Prince Henry the Navigator.
Between 2015 and 2021, he collaborated as a fashion consultant at Riopele. In 2020, he returned to the presentations at ModaLisboa – Lisboa Fashion Week.