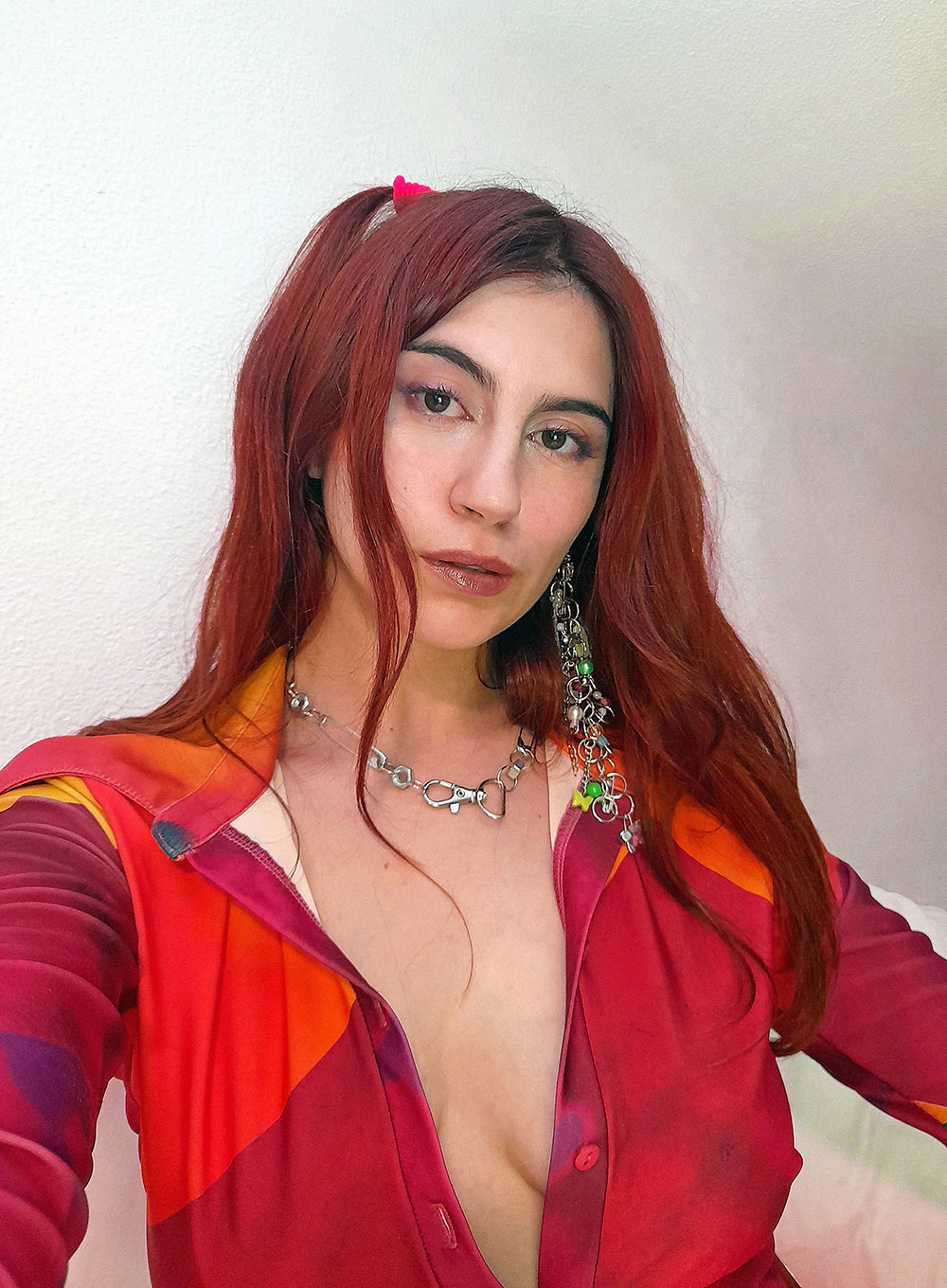 Ana Maricato, graduated in Fashion Design by Modatex Lisboa, explores a more intimate and nostalgic approach in her work, creating narratives where the use of color is the main focus of study.
Through intuitive and experimental processes, she seeks ways of creating new textiles and textures with the use of leftovers and upcycling techniques, to reduce the textile waste.
RHYTHMS CYCLE:1
The collection "Rhythms Cycle:1" begins with the idea that a cycle exists from rhythms and movements, and these are necessary to form a new life. Portraying a rawer perspective by exploring concepts of birth, death and rebirth. Through the designer's archive of family photos, as well as the use of forgotten ideas revisited by a new vivid perspective and with sense of humor.
Within the rhythm of a new cycle, born on the top of the pillars of different cycles, textiles connect with memories and ideas. Either as a canvas for photographic memories, as a representation of decadence or the beginning of a new life. With the use of upcycling, leftovers, and fabric scraps that are now reimagined for new clothing and textile techniques.
F*ck
Born
Die
Reborn