OBSCURO DOMÍNIO HAS PREVIEW AT MODALISBOA À LA CARTE
Obscuro domínio, Daniel Gorjão's new creation for RTP2 that celebrates the centennial of the monumental Eugénio de Andrade, has its preview at MODALISBOA À LA CARTE.
On 7 October, at 10.30pm, Lisboa Fashion Week sets the table for its guests in a moment of yearning and catharsis that unites the piano with performance and words. Obscuro domíniopremieres on RTP2 on 14 October at 10pm.
"Obscuro domínio is a filmed show that commemorates Eugénio de Andrade's centenary. It is the realisation of his poetics in an open space and in the bodies of three performers and a pianist. It's a hybrid object that fuses the language of theatre with that of television, and both of them with poetry, materialising themes that run throughout Eugénio de Andrade's work, such as nature, desire, death and the craft of poetry itself. Obscuro domínio is the place where poetry becomes a body, where this body meets other bodies, where these bodies are transfigured into a sensory, limpid, burning, solar landscape." Daniel Gorjão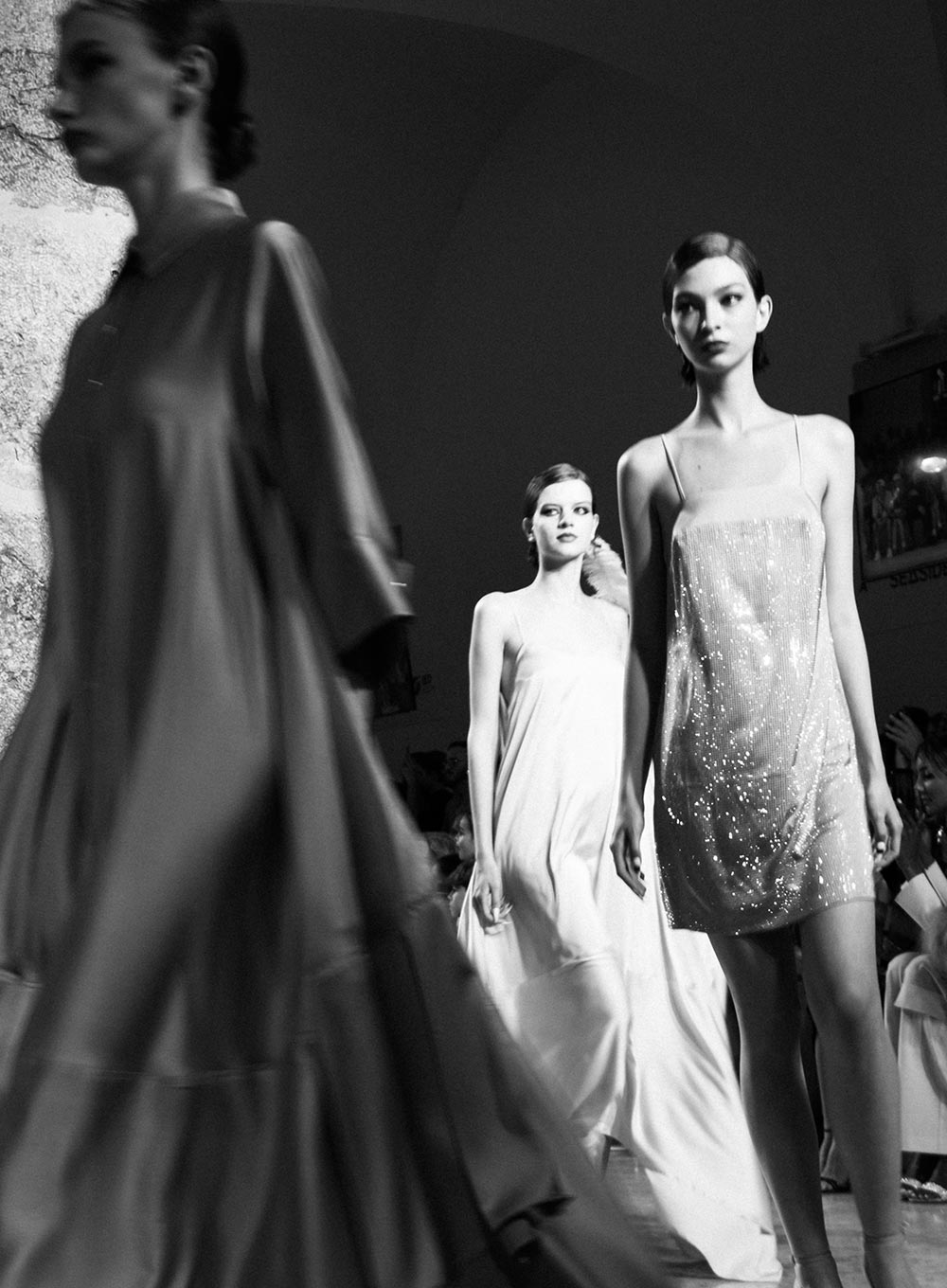 On the night of this Friday to Saturday, at 00:05, ModaLisboa will be on RTP1.