SANGUE NOVO | MODALISBOA À LA CARTE
By the basic rules of a menu, we should refer to Sangue Novo supported by Seaside, the first show of the 61st Lisboa Fashion Week, as an Entrée. But there are two reasons why we won't: the first is that each of the ten young selected Designers is much more than a simple introduction. The second is that we've never really liked following rules.
DESIGNERS
AFONSO AFONSO
ANA MARICATO
BÁRBARA ATANÁSIO
ÇAL PFUNGST
DIOGO MESTRE
GABRIEL BANDEIRA
ISZA
IZABEL MONNERAT
MARIA DO CARMO STUDIO
MARIA MIGUEL MARTINS
Analysing these ten collections is also about listening to the vision of the new generation of Fashion Design for the present and future of the area — and, consequently, the identity and social issues that are currently driving creation.
The projects, materialised with the support of ModaLisboa's textile partnerships (Calvelex/Fabrics4Fashion, RDD Textiles and Riopele), have a transversal concern with the use of manufacturing processes with less environmental impact. In addition to the usual deadstock and upcycling, the young Designers use prints made from natural processes, mono-materials, natural fibres, recyclable materials and 3D prints. As for the concept, the interpretation of reality unfolds in awe of the new — be it as simple as a texture or as complex as a fictional world — metamorphosis and transformation, identity that transcends what is static, gentrification and even the beauty of routine.
On October 6, 2023, MODALISBOA À LA CARTE will receive the ten projects from the competition, which will once again be supported by Seaside, and on the same day it will announce the five finalists who, in March 2024, will compete for the IED – Istituto Europeo di Design and RDD Textiles awards. The five Designers, who will be represented in the Showpress showroom from now on, will receive a thousand euros to work on their next collection, as well as mentoring sessions with the judging panel.
JURY
Miguel Flor (Jury President)
Joana Jorge (Project Manager at Associação ModaLisboa)
João Magalhães (Fashion Designer)
Adriano Batista (Editor-in-Chief, Fucking Young! magazine)
Ana Tavares (CEO, RDD Textiles)
Olivia Spinelli (Coordinator and Creative Director of IED Milano Fashion School)
AWARDS
OCTOBER 2023
Each of the five finalist Designers will receive:
–  A cash prize of 1,000 euros to develop the new collection;
– Mentoring and support from the jury;
– Press office and showroom at Showpress communications agency for one season.
MARCH 2024
ModaLisboa x IED – Istituto Europeo di Design Award
– Master's degree in Fashion Brand Management at IED Florence (nine months, starting in November 2024), worth 24,000 euros;
– Scholarship of 4,000 euros;
– Mentoring by the ModaLisboa Association.
ModaLisboa x RDD Textiles Award
– Three-month internship at RDD Textiles (accommodation included) with activities related to design, selection and development of materials, pattern and clothing making, 3D, among others. The aim will be to create a collection for RDD using materials from Valérius 360 (Valérius' recycling centre) and a collection under their own name to present at Lisboa Fashion Week;
– Scholarship of 1,750 euros;
– Presentation of the collection developed during the internship at Lisboa Fashion Week's Workstation platform;
– Mentoring by the ModaLisboa Association.
ModaLisboa x Showpress Award
The winners of the ModaLisboa x IED and ModaLisboa x RDD prizes also benefit from Press Relations and Showroom services at the Showpress communications agency for one season.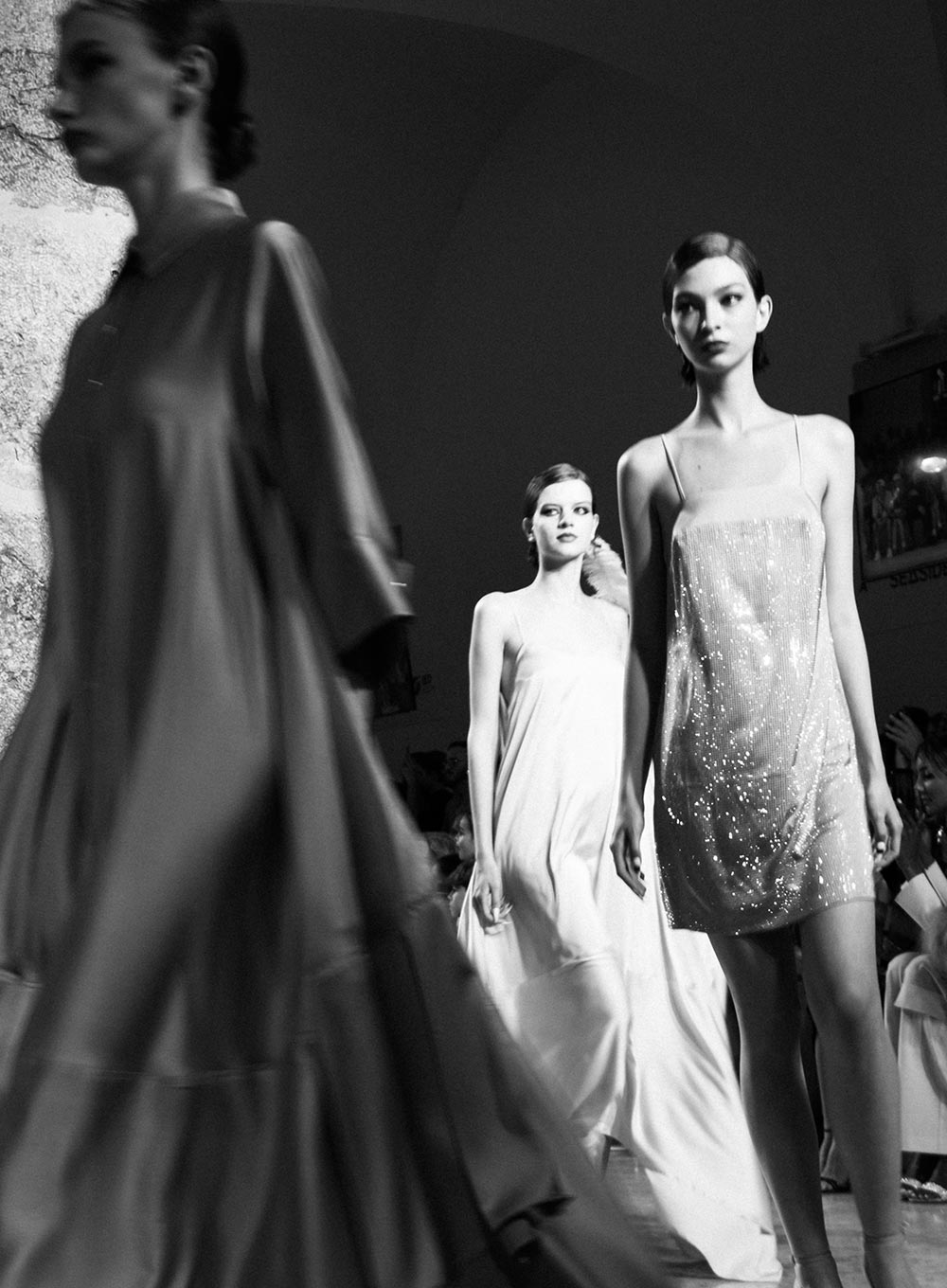 On the night of this Friday to Saturday, at 00:05, ModaLisboa will be on RTP1.