EUROPEAN FASHION ALLIANCE
European Fashion Alliance, ModaLisboa, Fashion, Sustainability
Time for a prosperous creative-driven future of Fashion

Greener, more innovative, more creative – at the first summit on Gran Canaria, the members of the European Fashion Association "EFA" put together a package of measures and actions for a sustainable and inclusive future of the European fashion industry.
At the invitation of the Gran Canarian fashion network Moda Calida and the local authority Cabildo de Gran Canaria, the members of the European Fashion Alliance (EFA), founded in Frankfurt in June 2022, gathered in Maspalomas on October 19 and 20 during the Gran Canaria Swim Week – the only European Swim Wear Week – for their first summit.
The aim of the summit of 59 representatives from 23 European countries was to discuss and agree on a package of measures and actions that can support and promote the necessary transformation process in the fashion industry in Europe. The alliance, which consists of 29 member organizations, including numerous fashion councils, fashion weeks, research and educational institutions, represents more than 10,000 European companies in the fashion sector, ranging from micro-enterprises to large corporations.
One of the main topics during the meeting was the "Green Deal" formulated by the European Union in 2019 by Commission President Ursula von der Leyen to reduce net emissions of greenhouse gases to zero by 2050, to which the fashion industry must also urgently contribute, according to the commitment of the EFA. Because the CO₂- and environmentally destructive footprint from textile production and fashion consumption is still huge.
The European Fashion Alliance aims to contribute significantly to achieving a CO2-neutral, environmentally sustainable, non-toxic and completely circular textile industry and to raise and sensitise the awareness of fashion producers, designers and consumers.
To this end, four pillars on which the targeted measures are to be based were defined during the meeting in Gran Canaria: sustainability, education, politics and innovation.
The European Fashion Alliance believes that sustainability and digital transformation, together with education and labor market measures, will be the drivers for the fashion industry to make textiles more durable, repairable, reusable and recyclable. To accelerate this transition process, EFA will therefor also focus on the cross-cultural exchanges and interactions between creatives and support young talents as drivers of change through actions, research and campaigning.
Joana Jorge, Project Manager at ModaLisboa, says "for independent Fashion Weeks it is important to find a niche, based on creativity and authenticity, which creates real interest for our guests. As we did in line with the dynamics of Lisbon".
For the period from 2023 to 2027, the European Fashion Alliance translates this belief into four main objectives based on the four defined pillars:
1. Definition of an ethical, social and sustainable code of conduct for EFA members and by extension for the fashion industry.
2. A new Green Deal for fashion at European level representing fashion culture and business, founded on a European-based circular and social fashion eco-system based on shared data and a shared measurement data system.
3. Creation and enforcing of sustainable and technological training and social & cultural responsibility practices for EFA key stakeholders.
4. Empowerment of Generation Z and the new generations as leading forces of value in digital, circular and social transition of the fashion industry.
The members agree that the vision and objectives of the EFA must be translated into concrete action plans and policy frameworks within the next two to three years to drive change. This can only be achieved with a solid understanding of the needs and challenges of the fashion industry, especially the creative and design-oriented stakeholders.
Pascal Morand  from Federation de La Haute Couture et de La Mode says "Fashion goes beyond the market, it's about culture. We are in a market economy; it also concerns those who are not in the market to understand that creative fashion can play a sustainable engine role more globally".
For 2023, EFA will therefore launch a Europe-wide survey through its members to investigate the needs and challenges of micro, small, medium and large enterprises operating in the fashion and textile industry, as well as education and research-oriented and other industry-related stakeholders.
The knowledge gained from this should enable EFA to create a priority-driven policy framework in response to the current legislation resulting from, amongst others, the European Strategy for Sustainable and Circular Textiles and the creation of new EU policies and programs to support fashion and creative industries. The aim is to give stakeholders a better understanding of European legislation – an area in which many creative entrepreneurs are still "lost in translation".
Dilys Williams from Center For Sustainable Fashion says "We should not only change the content of fashion, but also change the rules and goals of fashion. Fashion is often evaluated in economic terms by growth and numbers. But it is important to create value in cultural terms. To communicate what fashion can contribute to people's well-being and what impact – positive and negative – it has on our society."
Moreover, EFA will actively involve and empower young talents and voices in a leading role within its organisation and its activities.

ABOUT EFA
The European Fashion Alliance is the first transnational alliance of European fashion institutions. It aims to promote a fertile, sustainable and inclusive ecosystem for European fashion. EFA acts as a strong collective voice advocating and accelerating the transition of European fashion to a more sustainable, innovative, inclusive and creative future.
ASOCIACION CREADORES DE MODA DE ESPANA – AUSTRIAN FASHION ASSOCIATION – BALTIC FASHION FEDERATION – BRITISH FASHION COUNCIL – BULGARIAN FASHION ASSOCIATION – CAMERA NAZIONALE DELLA MODA ITALIANA – CENTER FOR SUSTAINABLE FASHION – COPENHAGEN FASHION WEEK – COUNCIL OF FASHION DESIGNERS OF AMERICA – COUNCIL OF IRISH FASHION DESIGNERS – ESTONIAN ACADEMY OF ARTS – FASHION COUNCIL GERMANY – FÉDÉRATION DE LA HAUTE COUTURE ET DE LA MODE – FÉDÉRATION FRANÇAISE DU PRÊT À PORTER FÉMININ – FINNISH TEXTILE & FASHION – FLANDERS DC – GLOBAL FASHION AGENDA – UNGARIAN FASHION DESIGN AGENCY – ISLANDIC FASHION COUNCIL – FAD – MODALISBOA – MODA CALIDA – MODE SUISSE – NORWEGIAN FASHION HUB – SKOPJE FASHION WEEKEND – SLOWAK FASHION COUNCIL – SWEDISH FASHION COUNCIL – TASKFORCE FASHION – THE PRINCE'S FOUNDATION – WALLONIE-BRUXELLES DESIGN MODE.
For interviews or further information, please contact:
press@europeanfashionalliance.org
manuela.oliveira@modalisboa.pt
www.europeanfashionalliance.org

About Gran Canaria Swim Week by Moda Calida
Gran Canaria Moda Cálida is a program of actions in the fashion textile sector on the island of Gran Canaria, created and promoted by the Ministry of Industry, Commerce and Crafts of the Cabildo de Gran Canaria. Fashion is, for this institution, a growing sector with possibilities for industrial expansion and Gran Canaria Moda Cálida is the framework in which designers and companies support their projects. Gran Canaria Swim Week by Moda Cálida" is the main banner of Gran Canaria Moda Cálida and thus the main event for swimwear fashion week which is the only professional one in the whole of Europe. Founded in 1996 on the initiative of the Department of Industry, Trade and Crafts of the Cabildo de Gran Canaria, they aim to promote Gran Canarian design as well as to support the growth of the local textile sector. The interest in the platform has since then grown exponentially to an outreach of more than 373 million people.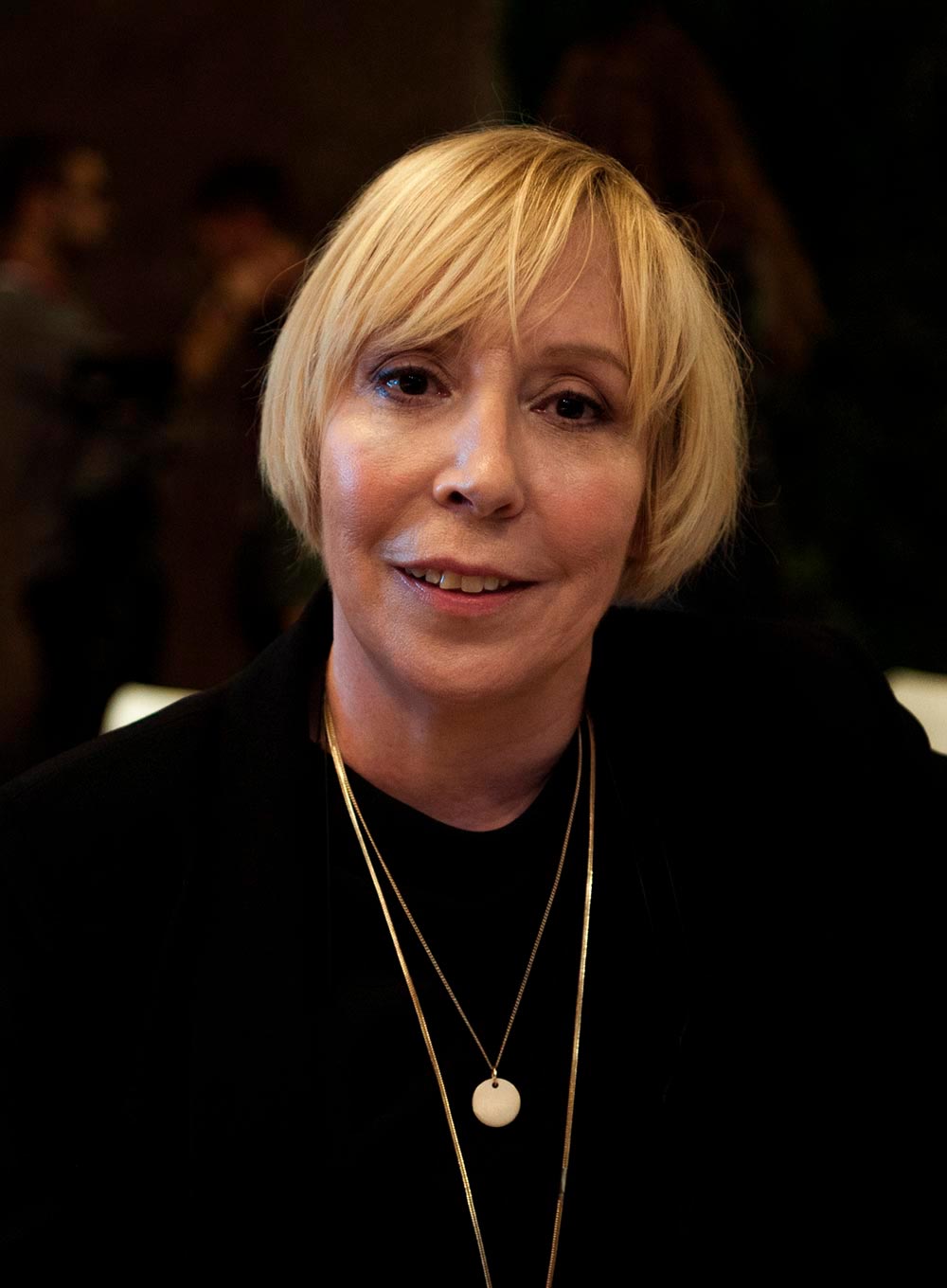 The President of Associação ModaLisboa was distinguished with the "Fashion and Social Transformation" excellence award from Associação Mulheres Empreendedoras Europa e África.