THE WINNERS OF THE BEAT BY BE@T IDEATION PROGRAM ARE ALREADY KNOWN
The winners of the beat by be@t ideation program have been announced. Five designers and two researchers will join six SMEs to participate in the acceleration program and develop sustainable and circular textile projects, which will be presented in the next edition of Lisboa Fashion Week.
beat by be@t is a project by BCSD Portugal and CITEVE, consisting of an ideation program and an acceleration program, which aims to stimulate sustainable business models through collaborative innovation between designers and companies. Associação ModaLisboa, partner of the program, has the role of aggregating talent and catalysing the development of a solid, fair and responsible future for Portuguese Fashion Design.
The first phase of the project – beat by be@t ideation – took place in April and included training and mentoring, with the participation of Riopele and Tintex textiles companies, and Eduarda Abbondanza, president of Associação ModaLisboa. Of the 21 selected candidates, among Fashion designers, entrepreneurs and textile engineers, were awarded the ones who presented the best circular and innovative solutions based on the principles of eco-engineering and eco-design.
Designers Carla Pontes, Diana Lopes, Manel Baer, Marta Neto and Paula Tomazi and the researchers Laís Kohan and Ivis Aguiar will now join six SMEs — Bloomati by Carvema, Empresa Têxtil Nortenha, FILASA, Lurdes Sampaio SA, TMR Fashion Clothing and Trotinete Lda — and move on to the second phase of the project, beat by be@t acceleration, which includes training, mentoring and personalized workshops. The objective is to create pilot projects, based on Sustainability and Circularity, which will be presented in the next edition of Lisboa Fashion Week, in October 2023, when the winner of the first edition of beat by be@t will be announced.
The prize includes the possibility of commercialize the project at an international store, access to specialized consultancy, training and exclusive events of beat by be@t 2024 edition.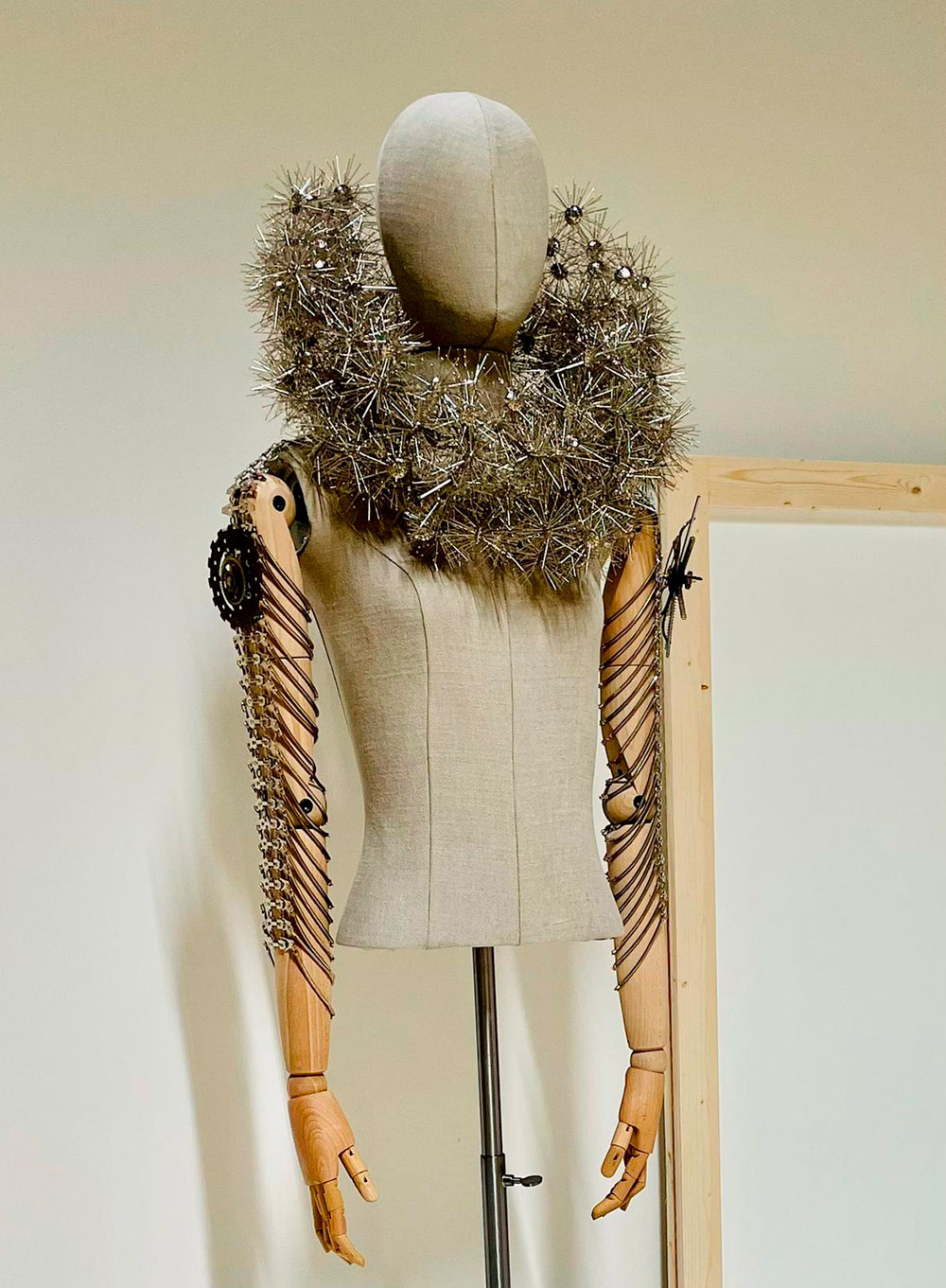 ITS Arcademy - Museum of Art in Fashion, the first contemporary fashion museum in Italy opens its doors today in Trieste. Valentim Quaresma is one of the designers represented in the first exhibition.