ModaLisboa Core, ModaLisboa, Fashion
Lisbon Fashion Week is not over. From today until the 18th of March, between 8:36 PM and 8:51 PM, we will be on RTP2, with the daily programs of MODALISBOA CORE. Fashion shows, happenings, interviews, backstage, exhibitions, guests. The best moments of the 60th edition of Lisboa Fashion Week are gathered in six 10-minute programs that tell all the stories of our core.
MARCH 13 – 8:36 PM
MARCH 14 – 8:37 PM
MARCH 15 – 8:37 pm
MARCH 16 – 8:47 PM
MARCH 17 – 8:51 PM
MARCH 18 – 8:38 PM
MODALISBOA CORE. At the core, the construction.
Photo: Lais Giovannetti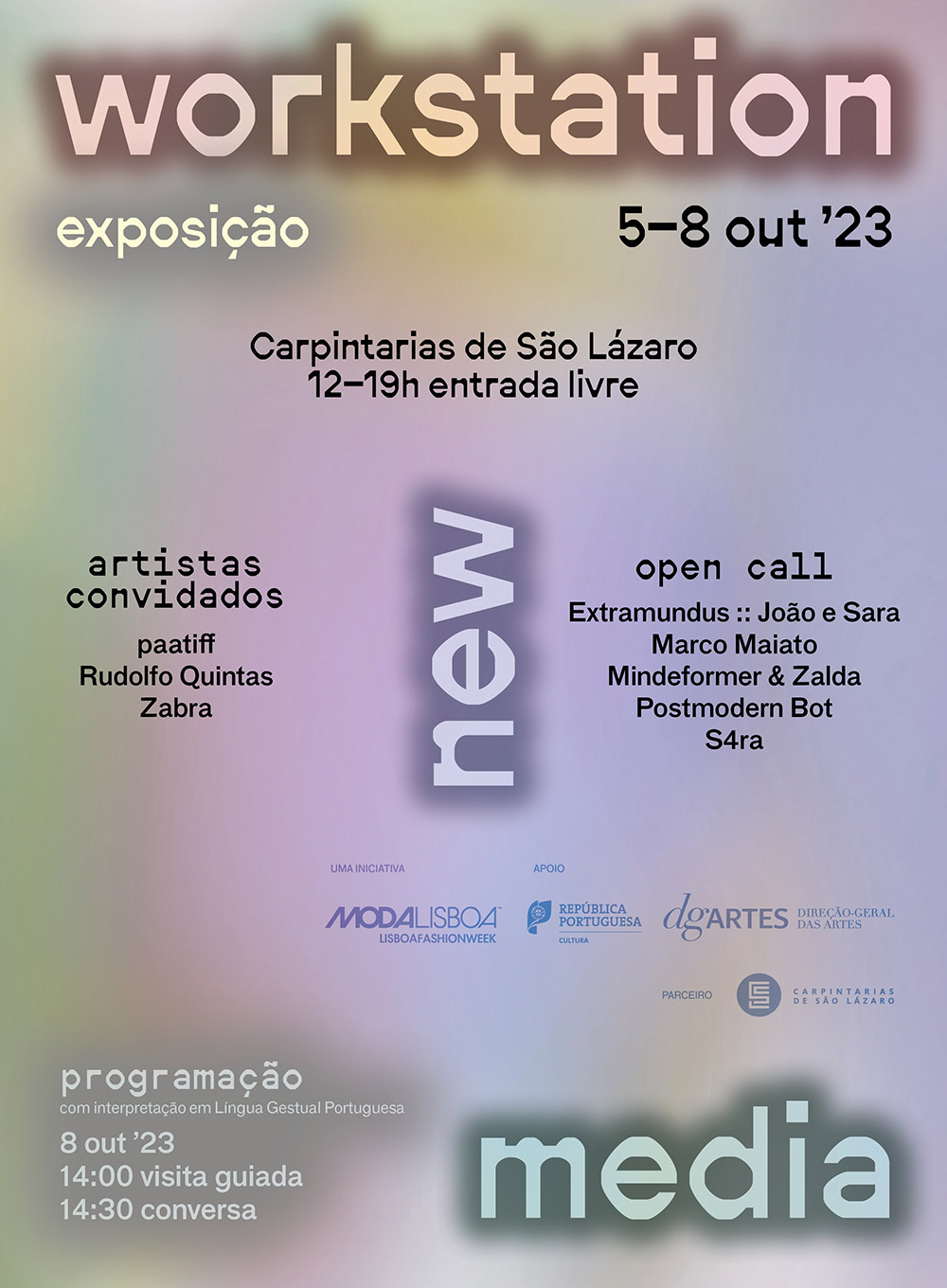 The physical and the metaphysical presented in an exhibition where AI, performance, 3D, sound, interactive media and emerging technologies are portals to what moves society we live in.